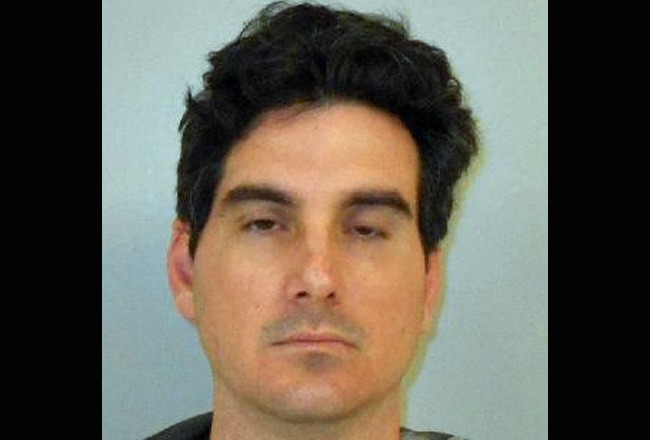 Last Updated: Tuesday, 1:20 p.m.
Palm Coast and Flagler County's tourism office have gone to great length to turn the county into a choice destination for all sorts of niche sports tournaments–soccer, lacrosse, even quidditch, that odd brew from Harry Potter's fictional alchemy that became an actual sport on college campuses. In large part the two governments have succeeded. But on occasion something happens out of their control to mar their efforts.
One such incident took place early Sunday morning when 35-year-old Samuel Foy, who was staying at the Red Roof Inn off of Old Kings Road in Palm Coast, got upset with noise in the hallway and, according to his arrest report, threatened a bunch of teens–visiting soccer players–with a handgun, scaring several of them senseless. The teens were part of the Florida Youth Soccer Association's State Cup, at the Indian Trails Sports Complex.
A Red Roof Inn employee who called cops reported to a deputy that around midnight, she heard Foy screaming at a half dozen teenagers in the hallway. Foy, a resident of Gainesville, Ga., had a holstered pistol in his hand. The employee asked Foy to go back to his room and put his weapon away, which he did. (The arrest report lists the witness as "Mr. Simpson," but in a different section of the report, where names of those involved are listed, the person listed is Stacy Simpson, 48.)
Deputies called Foy by phone and asked him to leave his room. They searched him. He had no weapon on him by then. A deputy secured the firearm from a suitcase in Foy's room. He did not have a concealed weapon permit for it.
Foy told deputies he was sleeping in his room when he heard loud noises from the teenagers in the hallway. He said there'd been similar issues earlier: "Since checking in, Mr. Foy said that the teenagers were constantly making noise," the report states. (Foy had checked "at approximately 8 p.m." the evening of May 2. He was arrested six minutes before 1 a.m.). Foy's description of how he confronted the teens was redacted, as self-incriminating statements may be redacted from arrest reports.
Four teens spoke to deputies, describing a similar succession of events: Foy coming out of his room, confronting them, yelling, reaching for the weapon in its holster, and yelling at them to "shut the fuck up." The teens, 14 and 15 years old, ran out of the hotel and hid near bushes.
Foy was arrested on three counts of aggravated assault with a deadly weapon–each a third-degree felony–and a count of displaying a weapon in the act of committing a felony, a second-degree felony. He posted bail on $10,000 bond and was released. His arraignment is on June 1.
Ryan Woodrum, a manager at the Red Roof Inn, on Tuesday rudely disputed the facts of the case, downplaying the severity of the incident and saying the teens were "laughing" about it not long afterward. He refused to provide a supervisor's name.