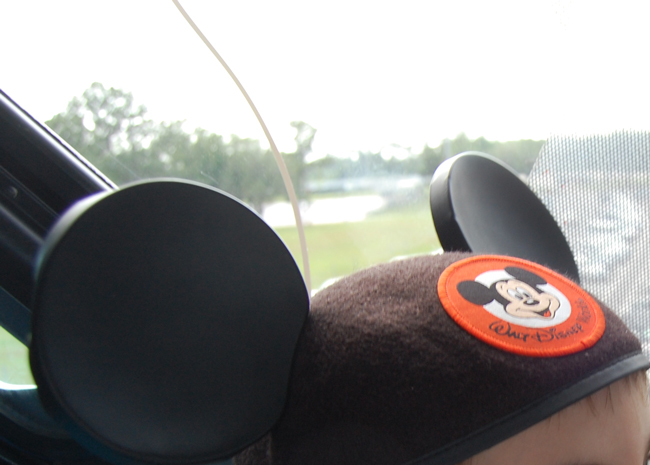 A bill that would prevent local governments from setting sick-leave standards for workers hasn't reached Gov. Rick Scott's desk yet, but it certainly has reached his office.
Scott will have to choose between the business lobby, which strongly supports the bill (HB 655), and workers and their supporters who sent 11,000 petitions to the governor's office this week, delivered in strollers by working moms who said they would benefit from a veto.
The bill would thwart a citizens petition to the Orange County Commission last year, signed by more than 50,000 people. That petition effort would put the question of mandated sick leave up for a countywide vote.
If it passed, businesses with 15 or more workers would have to provide paid sick leave.
"The organizers of the earned sick-time ballot measure identified a legitimate problem," said Rep. Joe Saunders, D-Orlando. "The unfortunate reality is that Orange County is leading the state in the number of workers who can't take a day off if they or their children get sick."
But business leaders reacted with alarm. Tom Feeney, president and CEO of Associated Industries of Florida, said if local governments could force employers to provide more benefits than state and federal law already requires, they would go to other states.
"Companies will certainly not locate in a state where three members of a five-member local commission can overnight change all the employment laws," Feeney said.
On Sept. 11, 2012, the county commission voted 4-3 to keep the issue off the November ballot — at the behest, opponents charged, of such powerful corporations as Walt Disney World and Darden Restaurants.
A three-judge panel in February this year ordered commissioners to put the question to the voters, which could not happen until August 2014.
But if Scott signs HB 655, that ruling will be moot. There will be no vote.
As of Friday morning, the governor's office had heard from 790 people about the measure, with 765 urging him to veto it. Scott hasn't said what he'll do. Legislative leaders haven't sent him the bill yet, but when they do, he'll have 15 days to decide.
TEXTGATE
It's been a bitter battle in Orange County. A scandal erupted over the vote blocking the ballot measure. Public records requests showed that before and during the vote, commissioners exchanged texts with lobbyists opposed to the measure.
The Orlando Sentinel reported that Orange County GOP Chairman Lew Oliver sent a text to one commissioner, calling for "at least one good faith straight face test reason to at least delay it long enough to keep it off the ballot in November. After that, the Legislature can deliver the kill shot."
That set the stage for House Majority Leader Steve Precourt, R-Orlando, to file HB 655.
Saunders said the petition organizers' solution might not be the right one, but they had followed every rule in the Orange County charter for getting a measure on the ballot.
"At the last minute the rug was pulled out from under them, and now the state has come in and pre-empted them," he said.
But backers of the bill say it is a statewide issue, due to its economic impact.
"I'm convinced it's a state issue," said Sen. David Simmons, R-Altamonte Springs and sponsor of the Senate version of the bill. "It impacts every person in our state and the economy of our state."
Sean Snaith, director of the University of Central Florida's Institute for Economic Competitiveness, said he didn't think the timing could be worse, with the state still 549,000 jobs down from pre-recession levels.
"If we were in a situation where we got back all the jobs we lost and we were adding a healthy number of jobs each month, that might be a time when this discussion could happen again," he said.
But petition supporters say that providing paid sick leave would be cost effective because workers would be more productive and would use emergency rooms less often for their health care.
Simmons, whose original bill included five days of unpaid sick leave and time off for taking children to the doctor and dentist, said the debate will proceed via a task force included in HB 655. "This is not a case of being adversaries," he said. "I think what we've done is a very fair compromise."
Natalie Carlier, regional coordinator for the National Council of La Raza, an advocacy group for Hispanics, said the governor can expect more letters and emails urging him to veto HB 655.
"We're going to keep doing actions across the state to make sure that he hears from us and that he hears why it's important to veto this bill," Carlier said.
–Margie Menzel, News Service of Florida