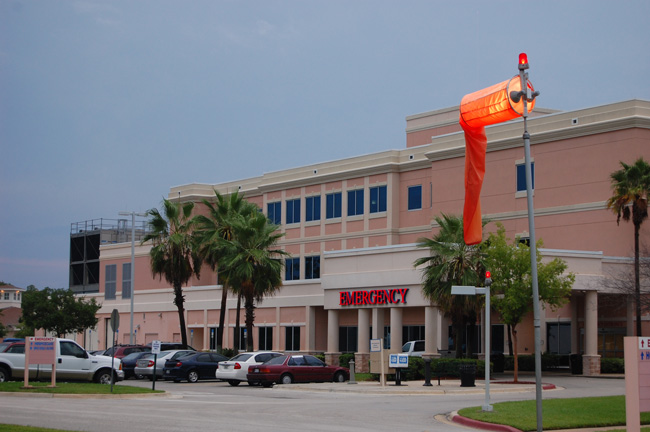 Early Wednesday morning at least four Flagler County Sheriff's Office vehicles had converged at Florida Hospital Flagler. At 8:30 that morning an inquiry was placed with the Sheriff's Office's two public information officers about the reason for the concentrated presence.
One of the men deputies had taken to the hospital was Darryl Warren, the suspected murderer in his wife's slaying in St. Petersburg on Tuesday morning. He'd been at the hospital since after his arrest the day before. But the Sheriff's Office refused to release that information until late Thursday, after Warren was taken to the county jail. It still refuses to say when precisely Warren was actually released back to the detention facility. And it has refused to release the identities of two other inmates who'd been at the hospital at the same time, even though none of that information is protected by the federal health privacy law known by its acronym, HIPAA.
Instead, what followed after the initial inquiry and over the next two days was a series of attempts by the Sheriff's Office's two PIOs–Bob Weber and Paula Priester–to either not release information, delay it, or provide cryptic answers. "It's my pleasure to give out information that people are asking for," Priester said this morning on WNZF's Free For All radio show. That has not been the case in the past 48 hours.
For two days, an individual was under arrest in Flagler County but not at the jail. The Sheriff's Office would not disclose his whereabouts–a dungeon-like disappearance that no law allows or protects. The agency's maneuvers closely mirror a case involving the Sheriff's Office during Sheriff Jim Manfre's first term, in 2001, when the Sheriff's Office at first refused to disclose requested information about an inmate's whereabouts and was sued by the News-Journal.
After an initial email to both PIOs about the hospital police presence, Priester responded with a five-word explanation: "We have two inmates hospitalized." (That would prove incorrect: there were three.) Asked for more details, such as whether it was a consequence of an incident at the jail or if there was a report, an equally brief reply returned: "There was not an incident." In a phone call, Weber would not elaborate, and when pressed, said "this conversation is over."
In an email moments later, he reiterated that there'd been no incident at the jail but added: "One additional deputy was at FHF with an unruly person who had been Baker Acted and an additional deputy/deputies guarding a prisoner. For officer safety reasons, we will not have any further comment on inmates currently at the hospital and would request that information of this nature not be reported to the public."
"Information of this nature" is routinely reported to the public, as when suspects who develop any type of medical complication after an arrest are taken to a hospital, and are identified. The information is routinely included in accessible and public arrest or incident reports.
---
For two days, an individual was under arrest in Flagler County but not at the jail. The Sheriff's Office would not disclose his whereabouts–a dungeon-like disappearance that no law allows or protects.
---
Weber's response prompted further inquiries: Was the suspect at the hospital dangerous? Was he or she facing felony or misdemeanor charges? Were the suspect's conditions life-threatening or caused by anything to do with the jail, such as food related issues?
On Thursday morning, FlaglerLive also requested, separately from the hospital matter, the incident report on Warren's arrest, among other reports. Reports are usually provided within a short time. Not this time. Six hours later, the report was still not forthcoming until an additional inquiry. "I was not aware that you did not receive the reports you requested," Priester, who usually provides those reports, said at 4:30 p.m. Thursday, finally producing the report.
That report indicated that Warren, soon after his arrest in the parking lot of the bowling alley on Old Kings Road, "became unresponsive," though he kept breathing.
Warren was still unresponsive when he was taken to the Sheriff's Office's investigative division. The only detail the incident report reveals about his condition is that his "jeans slid from his waist due to him dragging his feet." Only then was a rescue unit summoned, apparently twice, with "no medical emergencies detected." At noon, Warren was offered food brought from the jail, "however, he continued to be unresponsive and breathing." A Flagler detective continued to "observe" Warren until a St. Petersburg Police Department detective arrived. Warren was then placed under arrest and Flagler County Fire Rescue Unit 92 took Warren to Florida Hospital Flagler. The incident report's closing time stamp is 5:34 p.m. Tuesday afternoon. The incident report ends its narrative there.
Based on that report (released only late Thursday afternoon) Warren was taken to the hospital late Tuesday afternoon. His booking at the jail was not logged until 1:07 p.m. Thursday. At no point did either Weber or Priester disclose any of that information when asked over two days, though they were required to provided it on request, within a reasonable time.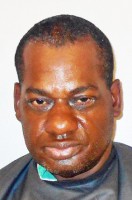 The Sheriff's Office may request that some public information be withheld from public disclosure. Such withholdings are on occasion temporarily honored, on a case by case basis. In this case, FlaglerLive was not provided enough information to make an informed call–only enough information to prompt further questions. Again, Weber was asked not about tactical procedures, but about the nature of the publicly disclosable information about the suspect at the hospital. He did not respond to those questions.
"Place yourself in the position of the deputy guarding an inmate outside of a secure detention facility where the general public may have open access such as in a hospital or other type of medical facility," Weber wrote in a subsequent email, still not disclosing the basic facts of the case, and essentially delaying the answer he would provide the following day. "It would not be outside of the realm of possibility that an inmate could attempt to pre-arrange as escape from custody if the media was to publish that an inmate was being held in particular hospital where a limited number of deputies were guarding the inmate. If you were the guard in that situation, how would you feel about your security detail being published in an on-line blog or newspaper?" Though asked, at no point did Weber explain what safety measures were in place for hospital staff or the public.
Weber's answer was unrelated to the request for information.
In 2001, during Sheriff Jim Manfre's first term, an almost identical situation arose as his office refused to disclose the whereabouts of an inmate with health issues. The case revolved around a teacher's aide, Victoria Acierno, then 19, who drove her car into a classroom wall at Indian Trails, then an elementary and middle school. A teacher and two students were injured in the incident. After the incident, Acierno was transferred out of the county jail, but the Sheriff's Office refused to say where she'd been transferred and did not respond to the News-Journal's request for transportation and jail logs. After the woman's attorney said she was taken to a mental health facility, the Sheriff's Office released the records. (Acierno is at a mental health facility to this day.)
The News-Journal sued. Manfre's lawyer argued that since the records were eventually released, the case was moot. It was not, then-Circuit Court Judge Kim Hammond ruled, concluding that releasing records after the fact does not eliminate the violation of having delayed the release when the records were initially asked for. That would amount to providing government agencies a loophole to manipulate the timing of records releases according to their whims.
Manfre agreed to settle the suit several months later, paying $10,000, money that paid for a Sunshine Law seminar for public officials. The settlement includes wording to which both sides agreed, namely, that Manfre "was not justified in delaying access based on the privacy concerns asserted by the prisoner's counsel, in denying the first and second requests (by the newspaper) without citing statutory authority, nor in construing the exemption for clinical records as applying to the jail transport records."
Weber at first cited the federal privacy law covering health records when refusing to disclose information about the inmate, even though the information being requested had nothing to do with clinical records. Weber did not respond to the repeated questions about the inmate Wednesday afternoon. He was asked again Thursday morning. His response: "Can you please break out the question(s) that you have in your e-mail so that I can check if we have a record responsive to your request."
The questions were asked yet again, though by then it was clear that the Sheriff's Office was in delaying mode, since Weber had the questions in writing already, for just under 24 hours. Just before 2 p.m. Thursday, Weber wrote that "One of the subjects was a suspect in the St Petersburg Florida homicide," but that "He has since been discharged from the hospital and booked into the Detention Facility." He continued to refuse to disclose the identity of the two other inmates who'd been at the hospital, saying only that "The hospitals administration was aware of the presence of each of the subjects in their facility."
Asked again 36 minutes later for the time when Warren was released from the hospital, an automatic reply returned a notice that Weber was on vacation. It was 2:19 p.m. Thursday. Priester has been no more forthcoming since.