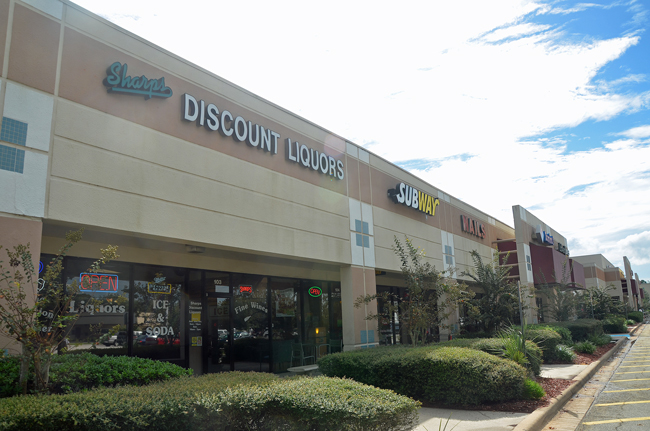 Last Updated: Tuesday, 11:03 a.m.
Sharps Liquor at Flagler Plaza was the target of an armed robbery late Monday night, the fourth time the store has been targeted by armed robbers in less than two years. The robber, according to a heavily redacted police report, demanded the money from the cash register, along with a bottle of Hennessy, a cognac. The store clerk handed it over.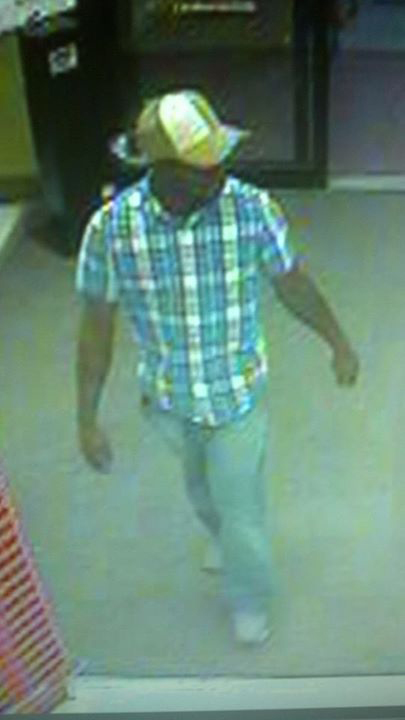 The Hennessy suggests to investigators that suspect may be the same suspect involved in a robbery of the store in October 2012, and perhaps also December 2012: in both of those robberies, the man demanded Hennessy, though in the December robbery two men were involved in the act.
Moments later, a man fired a gun at the Subway sandwich shop adjacent to Sharps.
The bullet, reportedly fired at a woman in the store, lodged in a door. No one was injured. The armed man fled toward the Sun Trust bank building and into the night. Flagler County Sheriff's deputies have established a perimeter around the area of the robbery and the shooting, and have sent a be-on-the-lookout advisory to neighboring counties.
The robbery at Sharps was reported just after 9:20 p.m.
Initial descriptions of the suspect have him as a black male, medium build, about 5'10", wearing a plaid shirt, short-sleeved, gray jeans and a dark-gray baseball cap. The man may have dreadlocks.
"At this time, it is unknown if the suspect left on foot or in a vehicle," the redacted police report states. "All witnesses observed the male flee the immediate area on foot, but several also mentioned that a vehicle was seen leaving the area at a high rate of speed shortly after. A description of this vehicle is unknown at this time. A silent store alarm at Subway alerted a local alarm company of the incident."
Though the suspect was seen running toward Winn-Dixie, witnesses there said no man fitting that description entered the store.
The caliber or make of the gun used is not known at this time.
Anyone with information about the incident is asked to call the Sheriff's Office at 386-313-4911 or call Crime Stoppers of Northeast Florida, toll-free, at (888) 277-TIPS. Tipsters who provide information to Crime Stoppers will remain anonymous and can qualify for a reward of up to $1,000.
---
Surveillance Video of Suspect at WinnDixie Before the Robbery[media id=341 width=500 height=400]