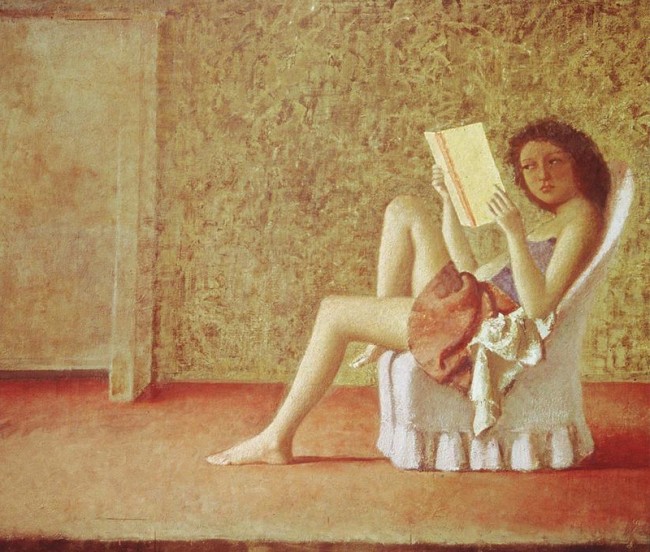 Flagler County school students don't get sex education anymore. There is an official, abstinence-only curriculum in place. But it's not taught. Students get "health" education in PE classes, where they're supposed to get some abstinence-only talk about sex, but they generally don't beyond the basic message: don't have sex. There's no informative discussion of sex, sexually transmitted diseases, contraception, sexual identity or any of a variety of issues associated with sexual health.
The school district is considering moving away from that approach—or non-approach. In a meeting on Monday, the Flagler County School Board endorsed several steps its administration has taken to date to prepare the way, and more publicly visible and involving steps ahead.
By later this week, its office of student services, under the direction of Katrina Townsend, will have a survey that'll go out to middle and high school students as well as to parents. The entirely anonymous survey, which can never be traced back to those who fill it out, will gauge the state of sexual activity among teens. It'll ask when students started having sex, whether they used condoms, if not, why not (cost? Embarrassment? Lack of access?), whether they thing schools should provide more information about sexual health, whether and how peer pressure plays a role, and so on.
The survey results will be used to guide the board should it decide to redesigns its sex-ed curriculum. It will also be used to guide town-hall style meetings the district will lead in order to more broadly and directly hear from parents and students. One such meeting takes place April 7 in a conference room at the district office.
---
Everything You Always Wanted To Know About the Sex Survey:
The sex survey going out to Flagler students and parents is being prepared by Katrina Townsend, director of the school district's office of student services. Reach her at 386/437-7526, x2300, or by email here.
---
---
Whatever changes take place to institute a more realistic sex-ed curriculum, those changes are likely top remain on paper for now for several reasons. The district's curriculum is jammed and short of time as it is, which is one reason why health classes have all but vanished. The district is moving toward eliminating some class time, to save money, not increase it. Electives and other non-core classes will suffer. A revamped sex-ed curriculum may be desirable, but some board members want it to be substantive—and presented by well-trained teachers, not handed off willy-nilly to untrained or unwilling ones. "Our most important position on any of this is who's going to teach it, because that's huge," Sue Dickinson, the school board's chairperson, said.
All of that requires time in the schedule, and money for training. Neither are in evidence. To some extent, therefore, the discussion may be more philosophical than substantive.
That said, right now the direction of the board, though nowhere near committed, is to go toward something called "abstinence-plus." Abstinence would remain the predominant message. In other words, to avoid getting pregnant or getting a sexually transmitted disease, there is no more effective alternative than abstinence. But "abstinence-plus" also abandons the notion that either sex outside of marriage or that sexual-health information in itself is harmful.
Rather, an abstinence-plus curriculum would educate students who would have sex about the importance of emotional readiness and contraception, and more readily teach the facts of sexually transmitted diseases, which affect teens and young adults disproportionately: by one measure, half of all sexually active youths catch a sexually transmitted disease by age 25. According to the Centers for Disease Control, adolescents are more likely to acquire STDs because of limited access to condoms and preventive care and a higher susceptibility to infection. Among sexually active teens, about one in four contracts an STD every year, while half of all new HIV infections are occurring among people younger than 25. That's not been changing much merely by telling teens to keep their pants zipped.
Take Flagler County and Florida.
There are five middle school girls who are pregnant at the moment in Flagler County—that the school district knows of, anyway: the girls are continuing their education through virtual schooling. The sexually transmitted disease rate among teens 15-19 in Flagler County is higher than that of Volusia or Miami Dade. Cases of Chlamydia among girls 15-19 doubled, from 43 to 82, between 2006 and 2008. Total cases of HIV infection rose from three in 2006 to 11 in 2008.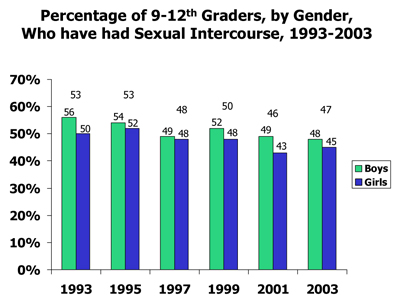 In a Florida-wide survey of 732 high school students two years ago, half reported having had sex already, almost half (45 percent) reported having had oral sex, and 8.3 percent reported having had sex before they'd turned 13. Birth control usage among them was dismal: just 16 percent of the girls reported using any form of birth control. And one in five reported either drinking or doing drugs before sex, which can further impair judgment.
Getting pregnant is also its own sort of cool these days. "That's one of the phenomena we're seeing in our student population now, and there are a lot of TV shows with teen pregnancy and that whole lifestyle," Townsend said. "Some of it is based on a lot of misinformation."
The result: a rate of 33.5 teen births per 1,000 girls, on average, every year, between 2007 and 2009 in Flagler County. That's actually on the low end in Florida, where the state rate was 43.2 birth per 1,000 girls in 2010, almost a full point higher than the national rate of 42.5. (For comparison's sake, Miami Dade's rate is 34, virtually the same as Flagler's, St. Johns' is 23, and Volusia's is 40. The highest rate in the state was Hamilton County's, at 77. Numbers presented to the school board in a workshop on Monday were actually erroneous, showing a rate of 85 births per thousand for girls 15-19. That's actually the number of live births to mothers that age, not the rate, in recent years, and that figure actually went up to 89 when the latest three-year average—2007-09—is applied.)
One hang-up during Monday's discussion: neither board member Colleen Conklin nor John Fischer want to see condoms handed out in clinics at school. Dickinson, who was a school nurse, said the notion shouldn't be thrown out before it is at least piloted in a couple of schools. Conklin seemed more open to that idea. Not so Fischer, who equates the availability of contraception as an endorsement and encouragement of sex. Board member Andy Dance isn't inclined to go for the condom idea, but he said he hasn't researched the matter enough to take a position yet.
"You guys are looking a little shell-shocked," Townsend told the board after her presentation. (Board member Trevor Tucker was absent.) And that was in a room without a broader public presence. The board is bracing itself for a public response once word gets out about the survey and the board's direction.