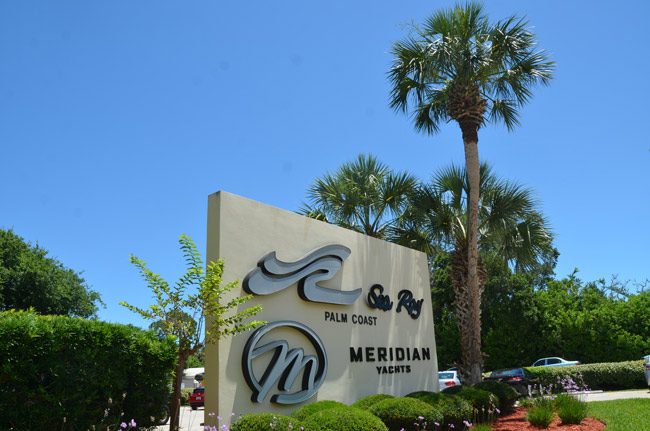 In a shock to its 440-some employees, Sea Ray Boats told its ranks last month that it would be closing down operations over the next few weeks, with no possibility of reopening: Brunswick Corp., the Illinois-based company that owns Sea Ray, is dropping that subsidiary. It had attempted to sell the boat manufacturer. That fell through this year.
Sea Ray Boats is among Palm Coast's largest private-sector employers. Since the announcement, several organizations, including Flagler County's Department of Economic Opportunity, the Flagler County Sheriff's Office, CareerSource Flagler Florida and others have coordinated appeals to Sea Ray employees who may be looking for work.
The response from the business community has been brisk enough that CareerSource is scheduling a job fair on July 13 from 9 to 2 p.m. at the gymnasium of Flagler Palm Coast High School off State Road 100. (The fair was originally going to be held at nearby Flagler Technical Institute.)
This job fair, CareerSource said today, will showcase businesses with open, ready-for-hire positions. Businesses interested in participating and individuals affected by the closure may visit CareerSource's website for more information. Information may also be found on Flagler County economic development department's website.
CareerSource Flagler Volusia offers tools to find jobs and advance careers for residents of Flagler and Volusia. On average, the organization provides nearly 2,427 job seekers each month with services such as an online job bank, career counseling, recruitment events, training, financial aid, career assessments and internships. It also assists an average of 233 employers each month with recruitment, retention and training.
The Flagler Sheriff's Office last week alerted Sea Ray employees to job opportunities that include include Sworn Law Enforcement Deputies and Sworn Detention Deputies. Civilian job openings include Finance Manager, Communications Specialist (911 Center), and Closed-Circuit Television Operator (CCTV) in the jail. For part time work, there are openings for School Crossing Guards.