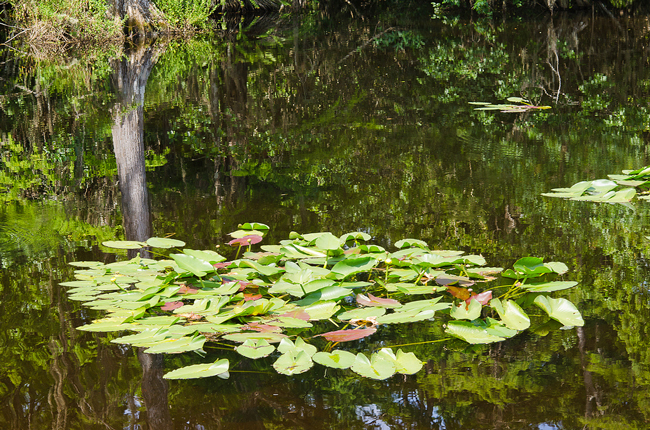 Gov. Rick Scott plans to include $130 million for Everglades and South Florida waterway projects in his 2014-15 budget proposal that will be released next week.
While the request will include funding for a number of previously announced projects, the total is $60 million more than what Florida is currently spending on the Everglades.
More important for Scott, he wants to make sure that President Barack Obama is aware of what Florida may be spending.
"I hope the federal government will do the right thing and continue to provide the funding we need," Scott said Wednesday during a state Cabinet meeting at the Osceola County Administration Building in Kissimmee.
Scott's proposal includes $40 million for construction of a reservoir along the C-44 canal that receives water out of Lake Okeechobee, $30 million to bridge a 2.6-mile section of the Tamiami Trail, and $32 million that was part of an $880 million long-term Everglades restoration plan negotiated with the federal government last year.
The proposal comes a day after Scott announced he would recommend $55 million to restore and maintain the state's natural springs, boosting money for the water bodies in Central and North Florida by $45 million from the current year. Scott is expected to release a full budget proposal Jan. 29, his office said Wednesday. (Scott, who is campaigning for re-election this year, has also proposed a 10-day sales tax holiday a few weeks before the election, a $200 million infrastructure spending spree, and $100 million for the state's tourism marketing.)
Scott's water proposals will compete during the legislative session with a $220 million Senate package for South and Central Florida that includes the C-44 work, a Kissimmee River project and the Tamiami Trail bridge. Also, measures are being drafted in the Senate to help the state's springs, and the House is working on what officials say will be a comprehensive statewide water package.
Charles Pattison, president of 1000 Friends of Florida, was encouraged by the recent proposals from Scott, who was criticized after taking office for his environmental actions, such as signing into law growth-management changes that largely eliminated state oversight of local planning decisions and lessened concurrency regulations that required adequate roads and infrastructure before new developments could proceed.
"He is putting forward a budget that is about five times larger for springs restoration than we've seen in the past few years. We think that's a good step," Pattison said while attending an event at the Capitol.
Still, Pattison said any effort to reduce pollutants that run off into the springs and waterways will require leadership to get needed funding and regulatory backing from lawmakers.
"It's going to take real political skills to get that kind of money from the Legislature and maintain that on a many-year basis," Pattison added.
Dan Kimball, supervisor of Everglades National Park, assured Scott during the Cabinet meeting that the federal government will match Florida's three-year, $30-million-a-year, funding for the bridge — estimated at $170 million to $210 million — out of the park service road fund.
The Tamiami Trail funding was announced by Scott last summer.
The work is intended to elevate part of a 10-mile stretch of the road in Miami-Dade County that since 1928 has been a buffer to the natural flow of water between Lake Okeechobee and the southern Everglades.
Scott also mentioned the work as part of his Department of Transportation funding proposal, which was announced Jan. 13.
Everglades Foundation CEO Eric Eikenberg said the bridge will "uncork the southern end of the Everglades, that will allow water to finally flow south."
The bridge, which could start to go up by the end of the year with the state money, would be the second in that stretch of roadway.
The U.S. Army Corps of Engineers had proposed an 11-mile bridge in 2005, but Congress allocated just enough money to lift one mile of road.
The C-44 work, also announced by Scott last summer as Treasure Coast lawmakers battled the Army Corps of Engineers over polluted water releases from Lake Okeechobee, would involve constructing a reservoir to help treat water released from the lake into the St. Lucie Estuary.
Scott's funding proposal will also include money to complete a Kissimmee River restoration project that is intended to provide cleaner water from Central Florida into Lake Okeechobee.
–Jim Turner, News Service of Florida