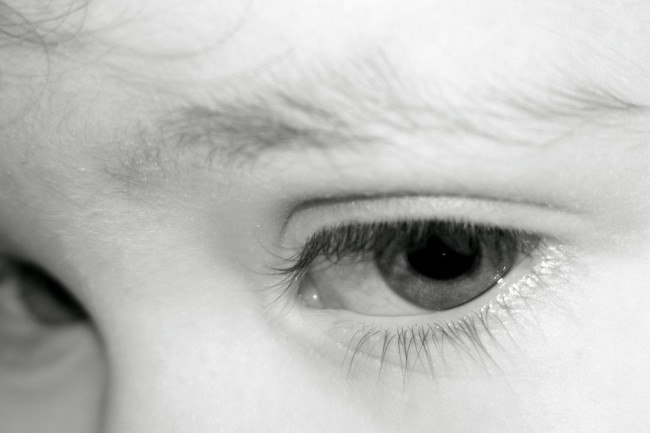 Friday morning, I'll be going to my precinct and casting a vote for the Flagler County school district's tax referendum. I'll be voting for it happily, without reservations.
Not that I don't have reservations about the way the School Board handled the referendum. I do. Its message was muddled. Its timing was rotten. It had no organized campaign. The opposition set the tone of the debate from the start with outright falsehoods and absurd claims, and seemed more intent on punishing the board and its administration than doing right by our students.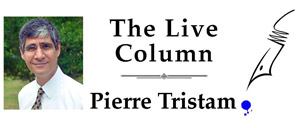 The board never recovered. It went into this unprepared and took past votes favoring added school taxes for granted. And it threw the kitchen sink at us. The decision to include elementary school cops as part of the supposed tax benefit was a mistake that summed up the errors of the board members' approach: they tried to make us vote more out of fear than pride for our school system. You don't win elections that way.
But we're not voting for the school board, whose mistakes were tactical, not strategic. We're voting for the sound finances of our schools, and to educate our children as well as we possibly can under difficult circumstances. Local school districts have been under assault from the state, which for the past decade and a half has placed lower taxes ahead of higher IQs. In boom years Flagler compensated because it had rich coffers. It raised teacher pay to near the top of the heap and expanded academic programs. We became an A-rated district four years in a row. It's not a coincidence. You get what you pay for.
Then the recession hit. The state became even stingier. Flagler compensated by using federal stimulus dollars and raiding its reserves. There's not much left of either. So it's down to essentials.
When the district cut 45 minutes of middle and high schools' day two years ago, it saved $2 million, but at a price. We're beginning to see the result in test scores, which have fallen more steeply than state averages. Florida has always been near the bottom of the table in per-student funding. It's not getting better. At least within the state, Flagler County is trying not to fall among the dregs, though we're on our way.
Let's assume that throwing money at schools isn't the answer (an idiotic assumption I'll only grant for the sake of argument: you don't buy good teachers and principals with Monopoly money). But what about sucking time out of the school schedule? No one can argue that reducing time in school improves education. You might as well say that eliminating a child's breakfast won't affect her growth. We already have an abbreviated school day and a short school year, compared to nations that take education more seriously. We can't afford to make school more of a part-time footnote to a child's day than it already is, and expect that child to hold off China after graduation.
I want those 45 minutes restored. That's partly why I'll be voting yes. But I would have voted yes to twice the tax, if asked. Even then, we'd still be under-taxed, and we'd still be short-changing the sort of school district we ought to have, if having a world-class district is to be more than the cheesy motto it is right now.
Yes, the district could save $1.5 million, at least initially, by closing a school, and double that by closing two schools. But it's not as simple as closing a school's doors. This community has never known the trauma of school consolidation. I use the word carefully. I saw and covered that trauma in West Virginia in the early 1990s, when that state was losing population to states like Florida. School closings tear communities apart. They are civil wars without the guns, with social and economic disruptions that far outweigh the savings. Anyone who reduces school consolidation to an accounting stab doesn't know the measure of a community or the pulse of its heart.
And to propose consolidation in the next year or two would be reckless on demographic grounds, too. The county's population may have stalled, but no forecast sees much of a decline past the middle of the decade. Closing a school now only to reopen it in a couple of years would be folly. Especially when the district would be obligated to turn over any school building it doesn't use to a charter, at no cost, planting the seed of more unrest when it comes time to give the school back.
That's not fiction or theory. It's a reality too inconvenient for the tax-me-not fanatics to bother with.
Yet the whole debate has been hijacked by a sort of altered universe where white is black and selfishness is next to godliness. Our taxes have been going down, demonstrably and persistently, but opponents keep claiming taxes are going up. We keep seeing our district's budget shrink, by millions of dollars each year, but opponents keep claiming that spending is out of control. Student enrollment is declining a fraction. But not because the county is losing population. It's declining mostly because it's shifted to charter schools—which are also paid for with your taxdollars—though for every quality charter school like Imagine, we have disasters like Heritage, Palm Harbor and Global Outreach.
The point is that the district has saved money, year after year. It had no choice. It's done it at the expense of teachers and students, and this county's better judgment, if not its future.
Enough. The board isn't the enemy. Nor is a barely higher tax. Mediocrity is. And it's lapping at Flagler's legacy. That's why I'm voting for this referendum.

Pierre Tristam is FlaglerLive's editor. Reach him by email here.