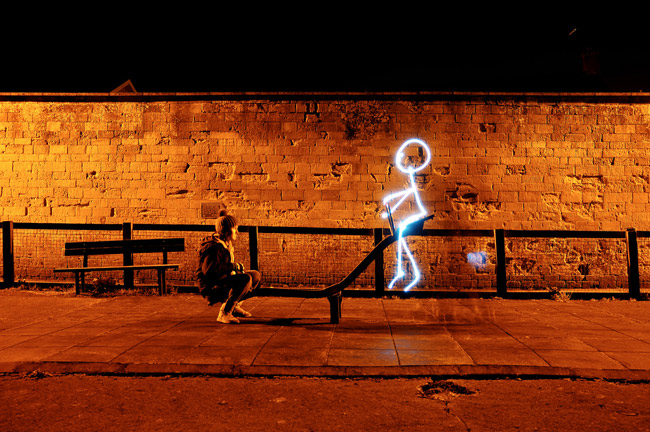 A science elementary school in Brevard County, a middle school in Miami-Dade, a college-affiliated high school in the Panhandle and two schools in southwest Florida top a new list of the top schools in the state according to a new Department of Education list.
Flagler schools are nowhere near the top. (See the full chart below.)
Flagler's best performing school, Belle Terre Elementary, is the highest ranked by way of percentile, coming in at the 78th percentile (meaning that it is better than 77 percent of the schools in the state), with a ranking of 386 out of 1,795 elementary schools in the state. No other elementary school in the county comes close. Wadsworth Elementary is next. With a ranking of 778 (or 57th percentile), then Old Kings. Bunnell Elementary is ranked 1,284, with a percentile of 28.
Among middle schools, Indian Trails has a relatively healthy ranking of 141 out of 583 middle schools, placing it in the 76th percentile. Buddy Taylor is ranked 236, with a percentile of 60. Matanzas High School comes in at 171 out of 404 high schools in the state, placing it in the 58th percentile, with Flagler Palm Coast High School in the lowest third of the state, at 285 out of 404 schools.
Flagler County's three charter schools did especially poorly on the rankings, coming in lower than all the traditional schools. In two cases, Palm Harbor Academy and Heritage Academy, the schools were ranked at the absolute bottom of their categories, in the first percentile. Imagine School at Town Center did slightly better, ranking 153rd out of 194 schools, and notching a percentile of 21.
It's also not a given that charter schools inevitably do less well. The state rankings show magnet and charter schools topping achievement lists.
The list, sure to be considered controversial, follows a list put out earlier by the state on the top school districts, which many school officials wasn't fair.
In last week's district ranking, the criticism was that poorer districts fell to the bottom of the ranking scale, and that the state didn't look at the socio-economic factors of the students.
In most cases, there is a direct correlation between schools' rankings and the school populations' proportion of students on free or reduced lunch, which is an indicator of poverty. A school with a higher proportion of poorer students means its population is more transient and less able to take advantage of educational opportunities beyond school. Palm Harbor Academy, for example, has 96 percent of its students on free or reduced lunch, though Imagine has just 42 percent, the lowest proportion of any school in the district.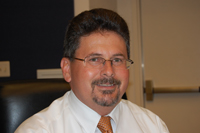 Andy Dance, the Flagler County School Board member, remembered his first months on the board, when then-superintendent Bill Delbrugge would remind him that one of the biggest indicator of student success is that student's economic conditions: poorer students are at an immediate disadvantage when it comes to opportunities. "We have to continually strive to engage parents who typically weren't engaged" in their children's education, Dance said, to counter those disadvantages. Graduate One was a good step to get some community outreach, he said, to compel parents to be more involved. "Mentoring is a great opportunity, and we've seen some good results with that, and I think continued improved communications with parents, and the schools giving parents more opportunities to get involved with schools." The downside, though, it tough, when parents are working two jobs and long hours that make it hard to plan, Dance said. "We can buck the trend and work continually harder to get our rankings up there. But there's so much more that's involved."
The school district should focus on controlling what it can, as opposed to being at the mercy of state rankings, Dance said. He cites technology in the classroom, fostering a good staff, and encouraging parental involvement.
"There's good and bad to pull out of it," fellow-board member Colleen Conklin said, though she was still trying to digest the data. She said she was initially surprised and disappointed. "The good is, out of almost 2,000 elementary schools, we weren't number 1,770, but at the same time I know how good our teachers are and the opportunities we have in our district. I was surprised to see exactly where we fell. Good bad or indifferent, a ranking is a ranking."
On the schools list, with its higher ratio of magnet and charter schools at the top, critics say magnet schools have an edge because they cater to students interested in a specialty area—like math and science, or the arts – and sometimes accept students on an application basis, meaning they can turn away students who won't be successful. Flagler County has no magnet schools.
And charters get a boost because they have greater flexibility in who they employ and how they teach. In Flagler County, the rankings show no advantage in that regard.
But proponents of school choice say that's the point – parents should have a chance to send their children to non-traditional schools because they're finding ways to be successful. And they say the charter schools are successful precisely because of that choice – parents won't send their children there if they're not good schools.
"It makes sense that competition through choice produces higher performing schools," said Patricia Levesque, who heads the Foundation for Florida's Future, a pro-charter school lobbying group founded by former governor Jeb Bush.
At the top of the list released Monday are: West Melbourne Elementary School for Science in Brevard County; Archimedean Middle Conservatory in Miami-Dade County; Okaloosa's Collegiate High School at Northwest Florida State College; The Sanibel School in Lee County; and Pine View School in Sarasota.
The Department of Education ranked the schools after splitting them into groups– elementary, middle, high, and combination. In all, more than 3,000 public schools were assigned a number according to how well students perform on the state's FCAT standardized test.
The list quickly drew criticism from public school advocates, including Andy Ford, President of the Florida Education Association, the state's main teachers' union. "It's not that standardized test results don't tell us anything. They're very accurate measures of the size of the houses near a given school and the income levels of the people who live in those houses," said Ford. "Researchers have told us for years – even before we started misusing FCAT – that a school's test scores can be predicted with reasonable accuracy if one knows the socioeconomic status of its students."
But the foundation's Levesque said while things like the socio-economic status of an area does play a role in education, she doesn't believe those factors should be used as excuses for why some schools fare better or worse than others.
"I'm looking at number 16, a school in Osceola that's ranked 16th in the state that has 87 percent of their student are minority, 67 percent of their students are free and reduced lunch," Levesque said. "I think there are schools that can succeed because something really fantastic is happening at that school."
The bigger question is, Conklin said, is "do rankings hurt or help? I'm throwing the question out. That's exactly what I'm processing at the moment. I'm personally conflicted, because I believe that there are so many variables that go into a school comparison."
–FlaglerLive and the News Service of Florida

Flagler County School Rankings
| School | State Rank and Percentile | School Grade Points | 2011 Grade | 2010 Grade | % on Free or Reduced Lunch |
| --- | --- | --- | --- | --- | --- |
| Elementary Schools | | | | | |
| Belle Terre Elementary | 386/1795 (78) | 601 | A | A | 61 |
| Wadsworth Elementary | 778/1795 (57) | 558 | A | B | 71 |
| Old Kings | 805/1795 (55) | 555 | A | B | 51 |
| Rymfire Elementary | 976/1795 (46) | 538 | A | C | 69 |
| Bunnell Elementary | 1284/1795 (28) | 506 | B | B | 72 |
| Palm Harbor Academy (Charter) | 1774/1795 (1) | 386 | | | 96 |
| Middle Schools | | | | | |
| Indian Trails | 141/583 (76) | 584 | A | A | 54 |
| Buddy Taylor | 236/583 (60) | 556 | A | A | 69 |
| Combination Elementary/Middle Schools | | | | | |
| Imagine School (Charter) | 153/194 (21) | 486 | C | A | 42 |
| High Schools | | | | | |
| Matanzas High | 171/404 (58) | 1154 | B | B | 50 |
| Flagler Palm Coast | 285/404 (30) | 1055 | B | B | 59 |
| Combination K-12 | | | | | |
| Heritage Academy (Charter) | 55/55 (1) | 375 (FCAT points) | F | F | 62 |