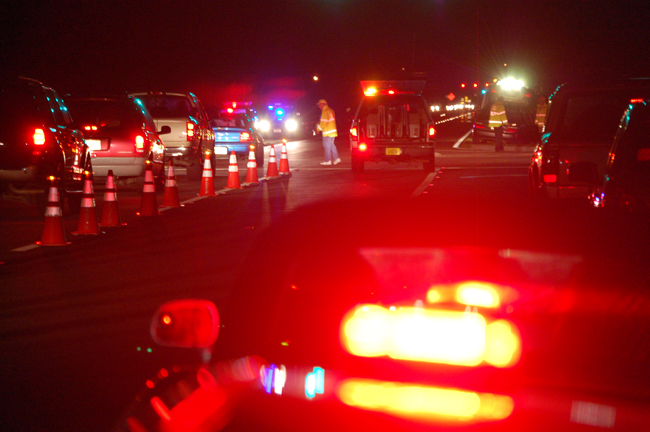 A two-sedan car wreck at the intersection of Belle Terre Parkway and Rymfire Drive this evening at 9:15 this evening sent two people to the hospital with minor injuries. The two cars were totaled. Not quite worth the news splash, the wreck was more light show and twisted metal than injuries worth blessing-counts.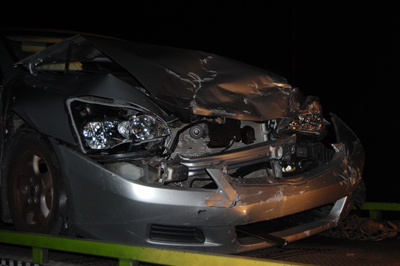 "Everybody's walking wounded here. Someone turned left in front of someone else, a little bit of a crash, a little bit of a traffic tie-up," is how Florida Highway Patrol trooper R. S. Tipton described it. "No one's even close to dying."
There were two people in each car. A male driver with a female passenger, both in their 30s or 40s, were driving a 2007 Honda Accord south on Belle Terre Parkway, with a green light at Rymfire. A woman in her early 20s driving a 2002 Mazda 626 north on Belle Terre, with a female passenger, also in her late teens or early 20s, turned left onto Rymfire. "You see the result," Tipton said: The Mazda's front end was smashed up, but not as badly as the Honda's.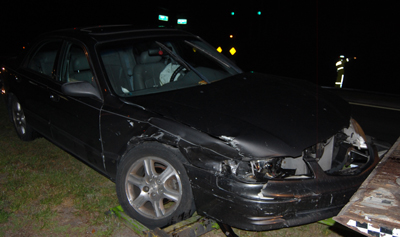 The man and the woman in the Honda were taken to Florida Hospital Flagler, though they were walking at the scene. "I talked to both of them. They both were conscious and alert," Tipton said. No alcohol appeared to be involved. "She definitely violated the right of way, there's no doubt about that," he said. "Nothing but a simple act of carelessness."
The wreck was cleared from Belle Terre by 9:45, and all lanes were clear shortly after 10 p.m.