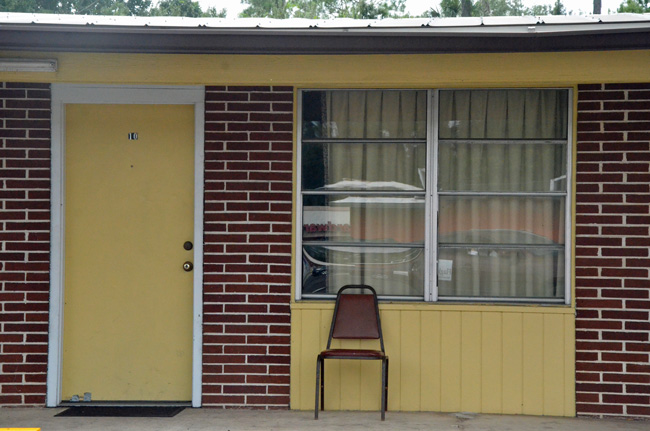 The 17-year-old girl had gone missing last Saturday (Sept. 13) from her foster home in Palm Coast's LL Section.
When a Flagler County Sheriff's deputy spoke to her 42-year-old foster mother, she told the deputy that the girl snuck out of her bedroom window sometime between 1 and 7 a.m. The previous day, the girl had complained that what was referred to as the "Children's Medical Society" in the sheriff's incident report "was treating her like a baby and wouldn't let her go anywhere." The girl said she would run away soon. (There is no such thing as a Children's Medical Society; she was likely referring to the Children's Home Society of Florida, a fostering and adoption agency that has placed some 2,700 children in homes in Flagler, Volusia and Putnam counties.)
The foster mother did not know where the girl might be other than perhaps somewhere in Palm Coast's R-Section.
Two days later—at nearly noon Monday—the girl was discovered. She was alone, unconscious, in Room 10 of the Budget Motel in Bunnell. A maid found her when she went to Room 10 to clean it.
The maid immediately called 911. A Flagler County Fire Rescue unit took the girl to Florida Hospital Flagler before cops got to the scene, since she was non-responsive and it was a critical emergency situation. She was at first mistaken for a woman in her early 20s. The girl, according to a Bunnell police report, was then flown to Wolfson Children's Hospital, where she remains.
As of Wednesday, Bunnell Police Chief Tom Foster said, she had not regained consciousness. He said she had been induced into a coma because she had been in insulin deficiency. Foster was treating the matter as "a sex case," and the police department was terming it "suspicious."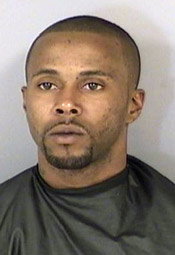 The girl had checked into the motel the previous evening, according to motel management, with Nateshawn Royal, 27, whose last known address was in Palm Coast's B-Section, and who has a criminal record, including a 2005 conviction for obstruction of justice (a first-degree misdemeanor), a 2009 conviction for cocaine sale (a second-degree felony), and a 2010 conviction for theft (a second-degree misdemeanor). He was not at the motel when either maid, fire rescue or police showed up.
"We can't locate him yet," Foster said Wednesday.
When Bunnell police arrived at Room 10 at the Budget Motel, the maid had already been fixing up the room, potentially disrupting evidence. "There were no narcotics found in the room," the police report states, "and her personal items were placed into a bag."
"The personal items were not taken initially into custody due to the initial information given by fire-rescue," namely, that the girl was 20 to 25. The investigator went to Florida Hospiotal Flagler, where he was able to identify the girl and discover that she was the girl reported missing two days earlier. He then returned to the motel. By then motel personnel had given the girl's belongings to her sister, "even though the hotel staff was told to hold them," the police report states. The maid also reported that she had found three condoms, but also gave those to the girl's sister.
The investigator returned to the hospital and contacted the Department of Children and Families as well as the Child Protection Team, which is called in when cases of sexual or other forms of abuse are suspected. "They advised me that they would have to wait until the subject regained consciousness," the police report states, "but DCF stated he will keep an eye on the subject."