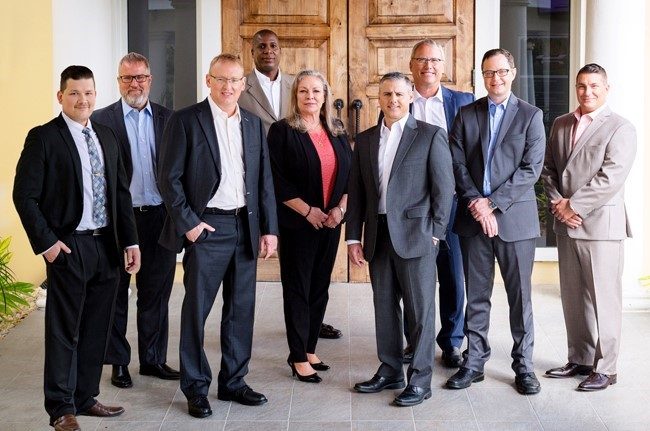 Rue & Ziffra: Who We Are
For over 40 years, the Law Offices of Rue & Ziffra have steadfastly served the Central Florida community. Fully dedicated to protecting the rights of the injured, the experienced attorneys handling personal injury. From automobile and motorcycle accidents to social security disability, all injuries are personal.
The firm also handles cases involving wrongful death, aviation and trucking accidents, nursing home abuse, premises and product liability, slip and fall accidents, and bicycle and pedestrian accidents.
Their nine dedicated attorneys, as well as the experienced case managers and staff, at Rue & Ziffra work together to ensure that all clients have the foundation and full legal representation that they rightfully deserved. Through constant collaboration and a wide variety of human and technical resources, the Law Offices of Rue & Ziffra work with the knowledge that a firm 'In Your Community and On Your Side' can best serve you and the ones that you love in a swift and efficient manner.
If you are in need of a team of attorneys and staff who are 'In Your Community and On Your Side,' the Law Offices of Rue & Ziffra are here for you. Call 1-800-JUSTICE to speak with an attorney now.
Their experienced firm proudly serves multiple areas throughout Volusia and Flagler Counties, including Port Orange, Daytona Beach, Palm Coast, and Deland.
The main office of Rue & Ziffra is located in Port Orange, Florida. The firm also maintains two additional office locations in Palm Coast and Deland. If you or a loved one need a personal injury attorney but are unable to come to our offices, the attorneys of Rue & Ziffra are always available to meet you at your home, hospital, nursing home, or an alternate location.

Office Locations:
Palm Coast Office: Rue & Ziffra • 4879 Palm Coast Pkwy. NW, Ste. 1 • Palm Coast, FL 32137 • (386) 439-0249.
Port Orange Office: Rue & Ziffra • 632 Dunlawton Ave. • Port Orange, FL 32127 • (386) 788-7700.
Deland Office: Rue & Ziffra • 101 N. Woodland Blvd., Ste. 213 • Deland, FL 32720 • Ph (386) 734-5900.
See a full list of locations here.