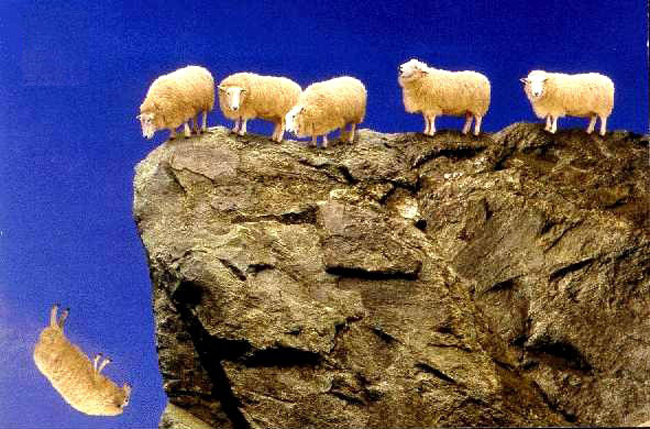 Kathleen Haughney
News Service of Florida
TALLAHASSEE–Florida's public schools and universities will take a more than $3 billion hit under the budget proposed Monday by Gov. Rick Scott, with public elementary through high school spending dropping by nearly $300 per student. The hit would be the equivalent of a $3.9 million loss for Flagler County schools, or the pay and benefits of 78 teachers.
Scott said, essentially, that's not really his fault. He isn't cutting state money to public schools, he simply is choosing not to replace federal stimulus money that is no longer available.
Former Gov. Charlie Crist and lawmakers used stimulus dollars to prop up the state's budgets the past two years, and now that money is gone. Trying to find a new one-time source of cash to replace it doesn't make sense, the governor said, likening that to a Lottery winner spending all his winnings on the assumption that he'd win again next year.
"We're not going to take federal money and believe it's going to be there forever," Scott said.
Budget officials in the governor's office said the loss of federal stimulus money accounted for some of the cuts to education, but didn't provide details on how the governor planned to achieve all of them.
Scott said repeatedly on the campaign trail that he wanted Florida students to receive a "first class education," advocating for the state to better invest in its education system, provide school choice and create a merit pay system for teachers. Lawmakers are already working on a merit pay system, but have been slower to take up a voucher expansion.

Under Scott's proposed spending plan, per pupil spending in K-12 would drop by $298 to $6,600 per student.
The House Prek-12 budget subcommittee chair, Rep. Marti Coley, R-Marianna, has said she hopes to protect the per pupil spending level at the current year amount.
Scott's overall budget – just shy of $66 billion – gained kudos from business groups around the state, who praised him for a budget that didn't raise taxes and focused on job creation.
"Cuts to education and health care will inevitably raise concerns among some, but in the midst of a recession, government must cut expenses because raising taxes is a death knell for job creation," said Associated Industries of Florida President Barney Bishop.
Getting school spending to the $6,600 per student level would still rely in part on Washington, having local school boards reserve dollars from a federal education jobs fund from this year.
Education advocates argued that a $300 per student cut still will result in layoffs and make things worse for the public school system, not better.
FundEducationNow.org, an Orlando grassroots education advocacy organization that says it was created by parents of public school children, called the proposed cuts "catastrophic."
"Florida's children are the key to our long term economic stability. High-quality public education is a job creator not a funding burden," said group co-founder Linda Kobert. "Gov. Scott must embrace his paramount duty to invest in the real future of this state – the students."
The governor's office released details of the budget on a Website that got so many hits Monday afternoon that it crashed. That made it hard for some advocates to evaluate the proposal. Officials at the Board of Governors said they couldn't comment on proposed cuts to higher education, because they hadn't been able to read the budget recommendation.
The Board of Governors could face a substantial reduction if stimulus dollars from last year are not replaced. Twenty out of 53 positions were paid for by stimulus money.