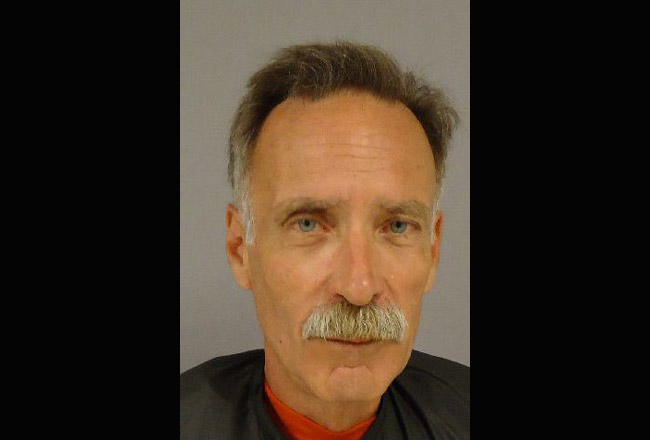 Richard Marier, a Flagler County School Board member (1994-98) whose term on the board was marked by a combative style, was accused Tuesday evening of stabbing a 5-year-old pit bull to death, in self-defense, after the pit bull charged Marier and his dog.
According to a police report, Marier, who lives at 29 Ballenger Lane in Palm Coast, was walking his dog Breenie near his home just before 6 p.m. Tuesday when–as Marier described it to police–a pit bull ran out the door at 36 Ballenger, charging him and his dog. Marier said the pit bull then "grabbed his dog by the throat and began viciously shaking Breenie."
The pit bull, named Lala, belonged to Carlos Matos Jr. Matos told police that Lala did in fact run out the door. Matos called for her. She paused at the swale, according to Matos, but then approached Breenie "as if to sniff but never lunged or bit," according to the report.
A witness told police that he also saw Lala running from the house, but didn't see the pit bull attack.
According to the police report, Matos grabbed Lala, at which point Marier "produced a knife then stabbed her numerous times, and when he questioned why he stabbed her, he said 'I'll kill that fucking dog.'" Matos told police that the injured dog then instinctively ran up the driveway back to her house and into the master bedroom, bleeding profusely, and with her eviscerated intestines hanging from a wound. The dog died in front of Matos's two sons.
Marier, 68, used a spring-loaded knife with a blade longer than 3 inches, the report states. The pit bull was stabbed four times on its left side and one time on its right.
When a deputy examined Marier's dog, no injuries were noted.
Marier was charged with one count of cruelty to animals, a felony, and one count of using a weapon in the commission of a felony. He posted $6,500 bond and was released.
Marier ran for the school board again a few years ago, challenging Jim Guines, and lost. Guines subsequently resigned from the board.