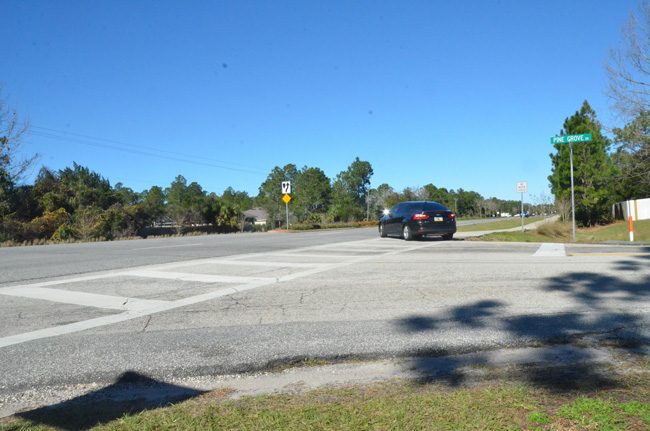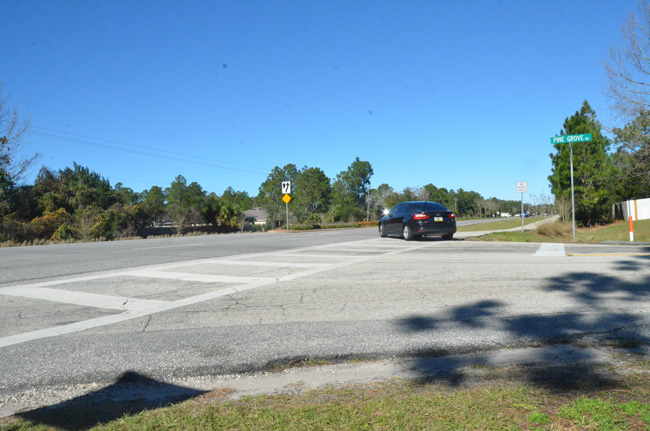 Rae Cabot, a 99-year-old resident of Palm Coast, died from critical injuries in a two-vehicle crash Tuesday morning at the intersection of Belle Terre Parkway and Pine Grove Drive.
Lily Buts, 51, and Danielle Harris, 20, both of Palm Coast, were injured, Harris seriously.
Harris was stopped on Pine Grove Drive, ready to make a left to go south on Belle Terre at the wheel of her Ford Fiesta. Lily Buts, 51, of Palm Coast, was driving a Hyundai north on Belle Terre, with Cabot as her passenger.
According to the Florida Highway Patrol's preliminary investigation, Harris pulled out in Buts's way, crashing into the passenger side of the Hyundai and sent the vehicle veering across the southbound lanes of Belle Terre and into the grassy shoulder, where the vehicle came to rest. Harris's car ended up in the median.
Rae was critically injured. Flagler County FireFlight, the emergency helicopter, landed on Belle Terre and took Rae to Halifax hospital in Daytona Beach, with life-threatening injuries. She died at the hospital.
Harris and Buts were treated at Florida Hospital Flagler. Charges are pending against Harris.
The crash had many similarities with the last fatality at the very same intersection four years ago, when a 59-year-old woman was killed there. She too had been a passenger in a car breaking the right-of-way of another. That crash took place at night, involving a car traveling south, turning left to get onto Pine Grove, in the path of the car driving north, triggering the t-bone collision.
The intersection has been the scene of several other non-fatal crashes involving vehicles and cyclists.
The crash Tuesday morning reduced Belle Terre Parkway from four lanes to two in that zone. Flagler County Sheriff's deputies, the Palm Coast Fire Department, Flagler County Fire Rescue and the Palm Coast Fire Police responded to the crash.