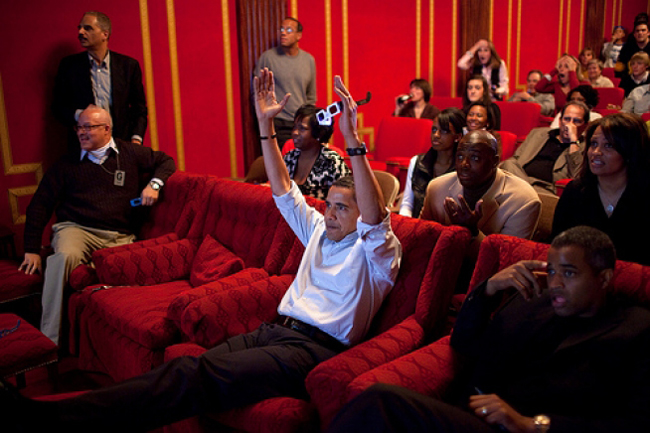 President Obama's time inside 50 percent approval in Florida did not last very long: he's back down to 49 percent in the latest Quinnipiac University/CBS News/New York Times swing state poll, against Mitt Romney's 46. That compares to a 51-45 percent Obama advantage three weeks ago. It reflects the addition of Paul Ryan to Romney's ticket, but does not reflect any effects from the implosion of the Republican Party over Missouri Rep. Todd Aiken's following his remarks about "legitimate rape." Aiken, a Republican, is running for a U.S. Senate seat considered crucial to Republican hopes of reclaiming a Senate majority, which they have not held since January 2007.
Obama's leads in crucial swing states remain, however: In Ohio, he's still at 50 percent to Romney's 44, unchanged since Aug. 1. In Wisconsin, he's at 49 to Romney's 47, compared to 51-45 just three weeks ago. The sizeable change is attributable to the Ryan effect: Ryan is from Wisconsin. And he has slightly better favorability ratings in the three states than does Joe Biden, Obama's running mate. Pennsylvania was not part of the latest swing-state polling by Quinnipiac, but the Keystone state is considered almost safe for Obama.
In Florida, Ohio and Wisconsin, Obama polls better when it comes to Medicare: voters in each state say Obama would do a better job on Medicare and reject by wide margins a voucher-type Medicare system, advanced by Ryan: Obama has a 62 – 28 percent advantage in Florida, 64 – 27 percent in Ohio and 59 – 32 percent in Wisconsin. Ryan would privatize Medicare (leaving the existing model as an option, but a more costly one), providing seniors with set vouchers with which to buy insurance. The vouchers are considered both riskier, providing coverage that would be less broad than the current model provides.
There is a curious dissonance between the numbers in Florida. While 62 percent of voters give Obama the advantage on Medicare, older voters in the Sunshine state — those 65 and older — back Romney by a 55-42 margin. That's a reflection of the tea party's influence in Florida (Flagler County included), where repealing Obamacare is a central plank of tea party passions. Independents are also backing Romney by 48 to 44 percent, which should be a worry to Obama: a Florida win is unlikely without stronger independent support, especially if the economy nationally and in Florida continues to sputter. In Florida last month, the unemployment rate went back up by 0.2 percentage points, and jobs were lost. The GOP is holding its national convention in Tampa later this month, which should also give Romney a boost in Florida.
"Gov. Mitt Romney's pick of U.S. Rep. Paul Ryan as his running mate has made some small difference in Florida and Wisconsin, at least at this point, when voters in these three key states are asked about their presidential vote," said Peter Brown, assistant director of Quinnipiac University Polling Institute. "Voters, however, see Ryan in a more favorable light than they do Vice President Joseph Biden. And when voters assess the two running mates' qualifications to become president, Biden is only slightly ahead in Florida and Ohio and slightly behind the seven-term congressman in Wisconsin. In fact, Ryan's qualified/unqualified ratio is better than Biden's."
"Solid majorities in each state agree with Romney that government – presumably the Obama administration – is doing too many things that should be left to the private sector," Brown continued. "Wisconsin voters say Romney is better handling the economy while Ohio and Florida voter see little difference. Obama is the clear favorite in handling health care and Medicare. By more than 4-1 margins, voters in each state say the health care program for the elderly is worth the cost and six in 10 say they favor keeping the current Medicare model. But 10 percent of voters in each state would support 'major reductions' in Medicare to reduce the deficit and almost 50 percent would support 'minor reductions.'"
Other findings in the Quinnipiac poll:
Florida's efforts to remove people from the voter rolls will prevent ineligible people from voting, 65 percent of voters say, while 28 percent say it will suppress voting.
In the U.S. Senate race, Democratic incumbent Sen. Bill Nelson leads U.S. Rep. Connie Mack, his Republican challenger, 50 – 41 percent. Independent voters split with 45 percent for Nelson and 43 percent for Mack.
Voters disapprove 47 – 41 percent of the job Gov. Rick Scott is doing.
"Florida voters disagree with the claim that the state's efforts to look for those who are not American citizens and on voter rolls is aimed at suppressing minority turnout on Election Day," Brown said. "By more than 2-1 they see the effort as one aimed at stopping those who are ineligible to vote from casting a ballot."
The polls were conducted from August 15 – 21, surveying 1,241 Florida likely voters with a margin of error of + or – 2.8 percent; 1,253 Ohio likely voters with a margin of error of + or – 2.8 percent; and 1,190 Wisconsin likely voters with a margin of error of + or – 2.8 percent. The polls entailed live interviewers through land lines and cell phones.