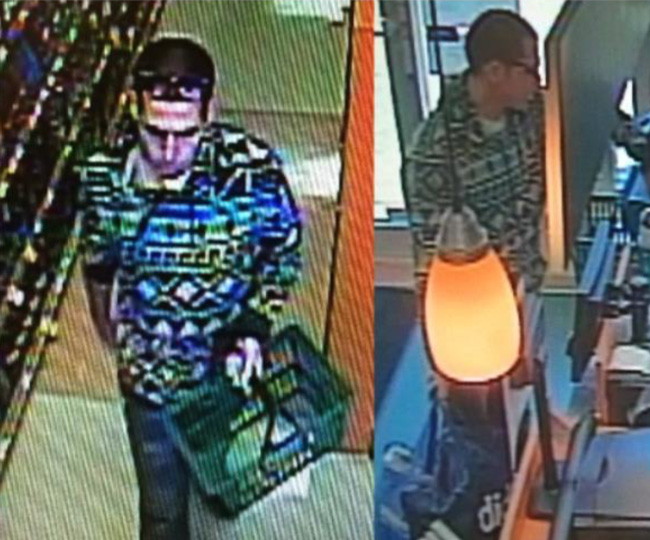 At 3:47 p.m. Sunday (Oct. 5) a man entered into the Publix Liquor store at 414 Beach Village Drive in Flagler Beach and used a blue duffel bag to steal and conceal nearly $400 worth of liquor and he left the store without paying for the merchandise.
The suspect drove away from the plaza in what is believed to be a white hatchback vehicle of unknown make, model or tag number.
The Flagler Beach Police Department is investigating the crime and is requesting assistance from the public to identify the suspect. Information can be reported in the follow ways: Contact the Flagler Beach Police Department at (386) 517-2023. Callers wishing to remain anonymous may call 1-888-277-TIPS (8477). Anonymous information may also be sent via text and online forms to the Flagler Beach Police Department via the Crime Stoppers website.
Your assistance in helping identify the suspect in this case is greatly appreciated and if you have any questions about the information listed above, please feel free to contact Captain Doughney at (386) 517-2020.