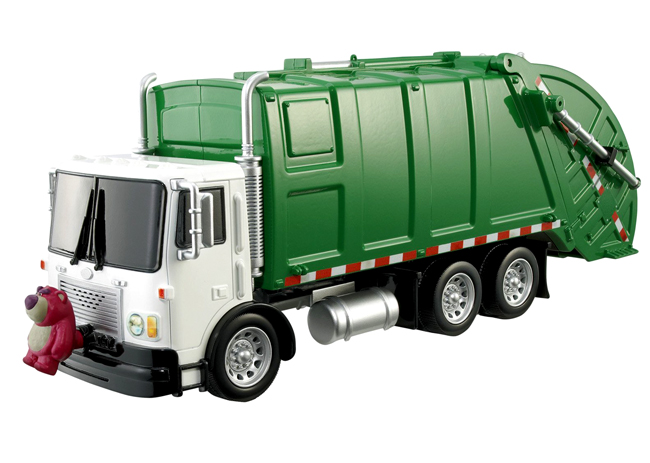 FlaglerLive Editor Pierre Tristam's weekly commentaries are broadcast on WNZF on Fridays just after 9 a.m. Here's this week's.
Twice a week for the past two years, my 7-year-old son has set his morning clock to the sound of Waste Pro's garbage truck clanging through the neighborhood. The moment he hears it he rushes to the window and gets set for what's become a sacred ritual.
Greg and Willy, the two haulers who've been on the route all this time, have played right along. The moment they appear below the window they honk, wave and do their work as they always have, cleanly and efficiently and to my son of course, magically, because a garbage truck is nothing if not a giant hat that makes a lot more than rabbits disappear. If Willy Wonka had been a trash hauler, Greg and Willy would have been his trusty Umpa Lumpas.
Five days before last Christmas, which also happened to be my son's birthday, Greg and Willy also showed that they could make certain things magically appear. They'd left three gifts beautifully wrapped, with a card to my son, at the end of the driveway. It's not an exaggeration to say that in my son's eyes and ours, these men are heroes who make trash hauling glitter.
All this to say that I love Waste Pro. But Waste Pro's contract is up this year, and Palm Coast is playing lazy games. Rather than bid it out, the city administration is pushing hard to renegotiate a five-year extension of the contract rather than bid it out. We're not talking about a minor contract here. It's close to an annual, $8 million deal. For households, the cost is more than two thirds the average property tax bill. Not bidding it after five years would be just plain irresponsible, especially considering the skimpy information the administration has allowed to filter down to the city council members, though the council's own pathological lack of curiosity is to blame for that.
It's no disrespect to Waste Pro to bid out and have options. Not in these economic circumstances. The city is not obligated to go with a low bid, or to abandon Waste Pro. But it is obligated to seek the very best deal for its residents—not to stick with what's comfortable, what the city administration likes because it can;t be bothered with a transition (though it had no problem switching health insurance carrier when it meant more favorable rates for its own employees), what may or may not fit in the mayor's garage, what even some of us and our children have become used to.
The Palm Coast City Council will decide at its Community Center meeting Tuesday evening whether to merely stick with Waste Pro or go out to bid. Let's hope their decision doesn't stink up the joint.