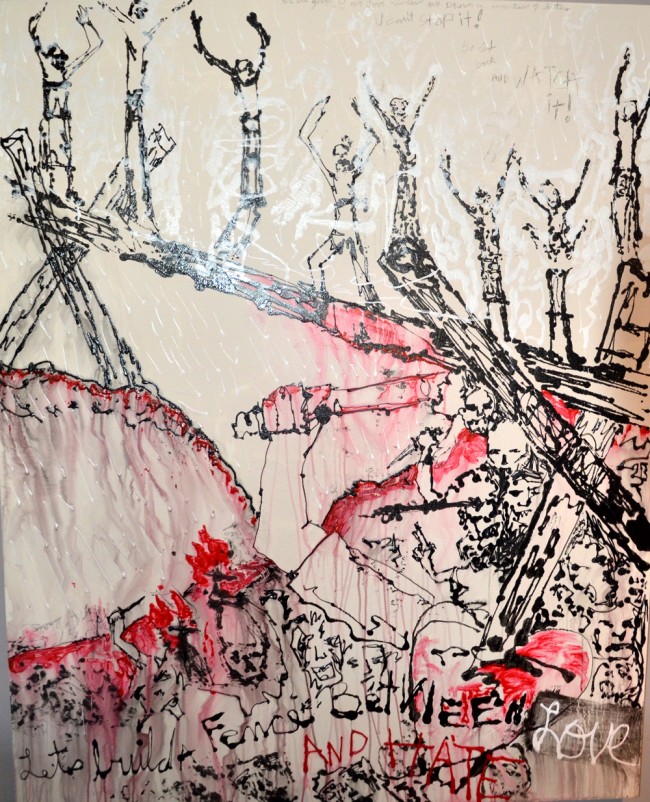 FlaglerLive Editor Pierre Tristam's weekly commentaries are broadcast on WNZF on Fridays just after 9 a.m. Here's this week's.
Let's take a break from collapsing economies, collapsing presidential administrations, poll numbers, consumer confidence, stock markets and peace initiatives in formerly holy lands and talk about something a lot more hopeful and enriching in our own backyard: our theater scene right here in Flagler County.
Last night I attended a preview of the Flagler Playhouse's 33rd season opener, "The 25th Annual Putnam County Spelling Bee." Theoretically it has nothing to do with neighboring Putnam County, though the play could be set in any of America's 3,145 counties. The musical comedy opened off Broadway in 2005 and went on to win five Tony awards, for good reason. It's a hilarious and freshly modern look at the lovable squareness of early-teen misfits through the unlikely setting of a spelling bee. What's usually a nail-biting bore here turns into a two-hour attack of one-liners with punch-lines for every ethnic- and gluten-free denomination—Presbyterian, Jewish, gay, nerd, weird and a few others that can't be defined except by boys wearing sandals and white socks stretched to the knees. There's also a cameo by Jesus Christ and, for added surprises, the Playhouse is throwing local celebrities, co-called—I hear Mayor Jon Netts may be one tonight—up on stage as mingling participants with the rest of the squares.
On the more serious side of theater-town, there's the new City Repertory Theatre's excellent staging of "The Laramie Project," the story of Matthew Shephard, the gay University of Wyoming student tortured and murdered in 1998. The City Repertory Theatre is the creation of John Sbordone, who used to be at the Playhouse until last year. His new theater is operating out of the Hollingsworth Gallery at City Market Place, behind Walmart, in a setting reminiscent of 1970s storefront theaters in Manhattan's SoHo.
That a play like "The Laramie Project" is being produced here says a lot about how far this town has come. That the first three performances filled the theater says a lot about how starved this place is for serious theater. There are just two performances left, tonight and tomorrow at 7:30 p.m.
JJ Graham, the owner of Hollingsworth Gallery, painted "Somewhere Between Love and Hate" (see the painting above) especially for the "Laramie" showing: the painting is going to be given away in a raffle. It's just $10 to enter.
You can read more details on "Laramie" here, and a review of "Spelling bee" here. Since we're talking books and words, let me also use this opportunity for a shameless plug. If you're into banned books, I'll be delivering the Friends of the Library's Banned Book Week address at the Flagler County Public Library next Monday at 2 p.m. Naturally, the lecture will be ban-worthy. See you there.
–Pierre Tristam