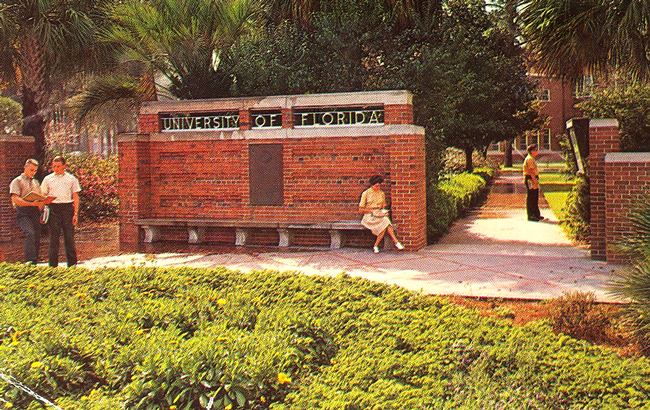 In the mid-1990s Florida realized it had half a good asset in its public colleges and universities. But the state also had a dismal high school graduation rates in the country (and still does) and a low college attendance rate even though those universities were among the least expensive in the nation. Lawmakers created the Bright Futures scholarship program. It covered full tuition to students with GPAs of 3.5 or better, and covered 75 percent of tuition for students with GPAs between 3 and 3.5. It did so no matter how much tuition increased year after year (as it has). It included a generous book stipend. And it became hugely popular. Some 180,000 students applied for it last year, up from 42,000 in its first year.
The program cost peaked at $429 million in 2008. Taxpayers didn't foot the bill. Gamblers did, through the state lottery, which generated $4.12 billion in sales, did. The program's funding source is not in danger and is not about to be. But its revenue transfers to education are. They diminish every year.
The Legislature is breaking its promise to Florida college students twice over. In 2008 lawmakers decided to end the Bright Futures pledge. The scholarship would no longer cover full tuition, and the amount set aside for it would be capped at $350 million. Academic eligibility would be toughened by increasing the minimum SAT score allowable. As has so often happened with lottery money, what was once promised for education has been diverted to other ends, namely plugging budget gaps resulting from a decade's epidemic of tax cuts.
If Florida still had inexpensive colleges and universities, the broken pledge on Bright Futures may not have been such a raw deal. But for the past ten years or so, the Legislature has also given up investing in its university system, shifting the burden instead to students. It's like the fully-abled middle aged parent who turns to his 18-year-old daughter fresh out of high school and says: now you pay the two mortgages on my $250,000 house. Yesterday, the governing board for the State University System approved a 7 percent increase in tuition. That's on top of an 8 percent increase the Legislature approved a few weeks ago. Rick Scott didn't veto that one. Tuition has been increasing at Florida's universities by 15 percent a year for three successive years. It has risen by close to 140 percent in the past 10 years.
---
The Live Column
---
---
Between those tuition increases and the end of Bright Futures' promise, college is being priced out of reach of tens of thousands of students, including many of the 750 or so Flagler County students currently enrolled and paying their way with Bright Futures. Take a student attending the University of Florida in Gainesville. In 2002, that student's full tuition would have been around $2,500. That full amount would have been covered by Bright Futures. Next fall, tuition will be $5,700. Barely half of that will be covered by Bright Futures. In other words even students with a full Bright Futures scholarship will have to pay more tuition next fall than what would have been the entire cost of tuition nine years ago. Keep in mind: tuition is only a fraction of a year's cost in college. UF calculates that the annual cost of attendance this fall will be $19,820, including $9,000 for room and board.
Legislators and the State University System promise continued 15 percent increases a year indefinitely. Their mad goal is actually to match the national average of public university tuition, currently $7,600 a year. That average is also increasing at about three or four times the rate of inflation year after year. It's a senseless race—not to any sort of summit, but to a two-tiered system where only the rich will be able to afford a good quality university education, no matter how good the grades, and the rest will have to make do with lesser choices. No economy, no state, thrives with a poorly educated workforce. No democracy survives inequalities that steep before disenfranchisement makes it a democracy in pretentions only.
Florida had a choice to put its money where its future is. It is choosing instead to focus on the most short-sighted bottom line, driven by that mania for low taxes in a state where taxes are already among the lowest in the nation—a mania driven in no small part by elderly voters, tea party types particularly, whose social selfishness is second only to their hypocrisy: that's the GI Bill generation that benefited from the most generous college aid program in the nation's history, and the same generation that now benefits from Medicare, the most generous health insurance program around.
"It is time to focus on nation building here at home," President Obama said this week in his belated realization of the waste that the last 10 years' wars in Iraq and Afghanistan have been. We could use a little state-building in Florida. Instead, we have a legislature and a governor embracing a rush for third world status that might as well make us, before long, the Afghanistan of America, though Afghans might be offended by the comparison.