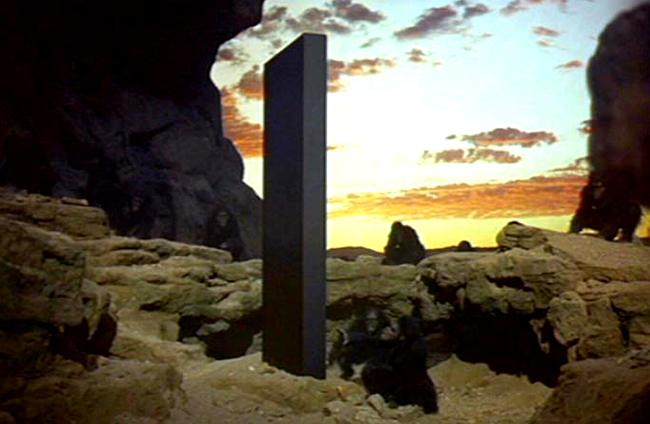 As I warned last week in the first part of this exercise, it's time to get a little stupid and make a 10 predictions for the year. WNZF radio asked that I do that last year. I obliged. The results were, to my surprise and disappointment, more accurate than not. I got seven or so of my predictions right: that monstrosity inaccurately called health care reform did pass, job creation stalled, oil is back within reach of $100 a barrel, Afghanistan is still the graveyard of American illusions, John Paul Stevens did retire from the Supreme Court, and I was, happily, fired from the News-Journal.
The two halves that I got wrong were the prediction that there'd be another terrorist attack on US soil: there almost was one, if you count that shoddy Times Square job. The other half was the Democrats holding on to both chambers of Congress. They held on to only one, though since the majority of Americans don't know their civics and think we have a unicameral system where perceptions rule anyway—the perception being that Democrats are such duds that Republicans have them by the 2012s—I may have gotten that one entirely wrong. I also got wrong the one about the Iranian regime losing power and Palestinians rising up in a third uprising, though both of those are a matter of time. I doubt Mahmoud Ahmadinejad or his octogenarian babysitter and so-called "supreme leader," Ali Khamenei, have the staying power or the smarts of Fidel Castro who, incidentally, will in a surprising move of his own decide to kick off this year. That's not one of the ten predictions though. It's a freebie to those in South Florida who still think praying has more validity than pachinko.
Onto this year.
---
The Live Column
---
---
1.      President Obama will find his groove back and creep back above the 50 percent approval rating. That won't be entirely his doing, though he's at 48 percent now. Divided government makes it easier for people to divide their criticism. Republicans, back in power in the House of Representatives, will claim their share of that criticism, especially as this won't be a year of great accomplishments: the GOP will be effective at getting nothing done, including sending one bill after another to the Senate knowing the bills will get shot down.
2.      The economic recovery will be anemic and deceptive. GDP will improve, unemployment will fall (but more steeply elsewhere than in Flagler) and corporate profits will rise again, as they did in 2010. Wall Street will call it a recovery. The Obama administration will call it a recovery. Most people won't feel it in their wallets and their homes, especially in places like Palm Coast, where one-sixth of homes are empty and most others are under water. We not only have divided government. We have a divided economy. American companies are doing better because they're benefiting from jobs outsourced to other countries, from tighter labor standards at home and from another surge in productivity, thanks to squeezing still more out of smaller workforces (and in all 24 time zones). So corporate profits hit a record in the last quarter, but Americans' median income, stagnating or declining since the end of the Clinton administration, will decline again this year, just as poverty will rise again from its record level seen last year: we will cross that 50 million threshold, if we haven't already, as one-sixth of Americans will be in poverty.
---
Pierre Discusses the Predictions on WNZF's Free For All Fridays with Patrick Kelly[media id=136 width=250 height=200]
3.      Several State and local governments will collapse financially. Just as American homeowners are under water, so are a majority of states, Florida among them. Florida faces a $3.5 billion deficit. Overall state revenues fell 30 percent between 2008 and 2009. Some 46 states raised taxes to close combined gaps of $130 billion in 2010. The 2011 gap is $113 billion. This time, states will have to close the gap without federal aid. Cities and the county in Flagler will have trouble as well as valuations again drop by more than 10 percent.
4.      Locally, economic development follies will continue, with more talk than accomplishments. The county thinks it can get Palm Coast to sign on to a county-wide economic development approach. The county is delusional, especially since its best offer is to do so under the banner of the eternal rerun known as Enterprise Flagler. Palm Coast is increasingly treating the county like a buzzing fly. It'll pay it lip service. It'll attend a few meetings. But Jim Landon, whose compensation package alone is more than the county has to spend on economic development, isn't about to turn over his own economic development fiefdom to anything with the county's imprint on it. And we won't see much difference where it counts—local, high-paying jobs. As a side-note, Palm Coast Data, still hemorrhaging jobs, accounts and revenue, will not meet its required 700-new-job benchmark by December 2011, and will have to reimburse the state  up to $3 million in incentive it already took in. Palm Coast Data's future is seriously in doubt.
5.      Palm Coast Mayor Jon Netts will lose. That's a shame. He's been in office a decade. The Palm Coast Observer has it right: he is one of the smartest local politicians, although on the Palm Coast City Council he doesn't have much competition. He is a councilman of one. Frank Meeker tries, but he hasn't yet learned to stand his ground when the city manager treats him like a buzzing fly. And the remaining members of the council are as amiable as can be, but they're figureheads, not city council members, and they let their age show more than their vigor, something Netts hasn't yet had to worry about. Netts had been very effective as the thinking man's politician. For some reason he's decided to wed his fortune to Jim Landon's plan to build a new, $10 million city hall. Netts knows it's "political suicide" (Netts' words). Worse: The perception of Landon as a bully has become Palm Coast's. Netts is Palm Coast. He's no bully. But he's letting his reputation be tarnished  by handing Landon a blank check. Ceremonial situations aside, Netts and Landon have both been forgetting who the real mayor is. It won't help that Palm Coast will have to raise taxes this year, unless Landon forages a new set of smoke and mirrors—which is entirely possible when he has the city's water utility, a stealth tax, to play with. Finally, Netts' moderation and principles will make him even more vulnerable to the more radical vultures out there ready to pounce. Pragmatic moderates with brains like Netts are not in demand in politics these days.
6.      The Roberts court will rule 5-4 against required health insurance for all. The key vote here will be Justice Anthony Kennedy, and it'll be a very close one for him because in social matters, he reads up on European law, and European law would have him siding with the four center-right judges on this one (as opposed to the four reactionaries: there are no liberals on the U.S. Supreme Court). But he and Roberts will arm-wrestle a little, Roberts may even let him write the majority opinion, such as it will be (expect a fractured plurality rather than a majority) and that'll be that. The decision will take its place alongside Bush v. Gore and D.C. v. Heller (the Second Amendment as an individual right decision) as supreme judicial overreach and Houdini reasoning. But the Obama administration will deserve it. The mandatory imposition should have never replaced what could have avoided the entire fiasco: extending Medicare for all. That would have never led to a constitutional challenge, nor unleashed a plague of ideological imbecility to demolish what should have been the single-most important improvement in Americans' medical safeguards since Medicare (itself the best single-payer system this country has ever known).
7.      The seventh Arab-Israeli war will take place. It's not clear where: there are so many fronts. Hezbollah in Lebanon, now armed with 50,00 missiles, and Israel, still showered with more U.S. weaponry than it knows what to do with ($3 billion a year and counting) are looking for a rematch. Israel is always looking to pounce on Gaza. The possibility of an Israeli strike on Iran is high (yes yes, Iran is not an Arab state, but you get the idea), though Israel has been doing a fairly good job of conducting a war of attrition by assassination on Iranian nuclear scientists. Helped by Hillary Clinton's MIA act, the Obama administration has been pathetic in its Mideastern policy, from the Palestinian-Israeli conflict to Pakistan, which is its new Cambodia. I'd say the results are well deserved, but nobody's murder in pointless wars is ever deserved, whatever the circumstances.
8.      Pakistan Will Return to Military Dictatorship. Pakistan, more dangerous than Iran by far, has been on the verge of failing for years. It is still nominally democratic. It won't be after this year. The presidency of the staggeringly corrupt Asif Ali Zardari is running on fumes. The assassination of the moderate governor of Punjab, Salman Taseer, is a reminder that in Pakistan as in Palm Coast, the voices of reason and moderation are under siege. This is a nuclear-tipped country where the Pakistani Taliban is unbowed despite the Obama administration's stepped up secret war by drones. The result will be another military dictatorship. Nothing new for Pakistan, but once again, the end of American illusions that the war on terror has anything to do with democracy, let alone freedom, and everything to do with maintaining American hegemony. The corollary to that is the continuing paralysis in Afghanistan, where nothing will be gained and American casualties, 499 in 2010 (compared with 317 the year before) will again hit a record.
9.      An Embarrassment of 9/11 Commemorations. This is the 10th anniversary of the 9/11 attacks. Commemorations will be gaudy, excessive and embarrassing. We've learned nothing. There'll be over-the-top displays of patriotism and nationalism that'll drown out the fact that after 10 years, we are more paranoid, more scared, more cowardly and less free in this surveillance-and-junk-touching society than we were before the attacks. Just last week the sheriff was asking the local county commission for $13,000 to pay for a mobile video surveillance van. No one objected. That's what we've come to: accepting the mechanics of the police state under the guise of security. Thank you, war on terror, now indistinguishable from a war on Americans by our own national, state and local security industrial complex. Bin Laden couldn't have asked for a more obliging ally.
10.  Israeli novelist David Grossman will win the Nobel Prize for literature. Grossman has been writing great novels for years, and Israel has been producing great writers for decades. Grossman's To the End of the Land will clinch it for him. The novel manages to be at once apolitical and a swearing indictment of the politics of permanent war that have imprisoned Israelis and Arabs for more than half a century. But it's Grossman's works as a whole that win him the prize: despite losing his son—an Israeli soldier in a tank battalion—in the very last hours of the 2006 war (the sixth and particularly futile Arab-Israeli war), Grossman's voice of humane compassion and anguished hope has never wavered. Every mother who's lost a son to war—Jewish, Palestinian, Arab, Pashto, Persian—would recognize herself in Ora's story in To the End of the Land. Grossman is  an artist of the Israeli and Arab soul, that soul so far buried in the follies and fanaticism of lesser men on both sides.