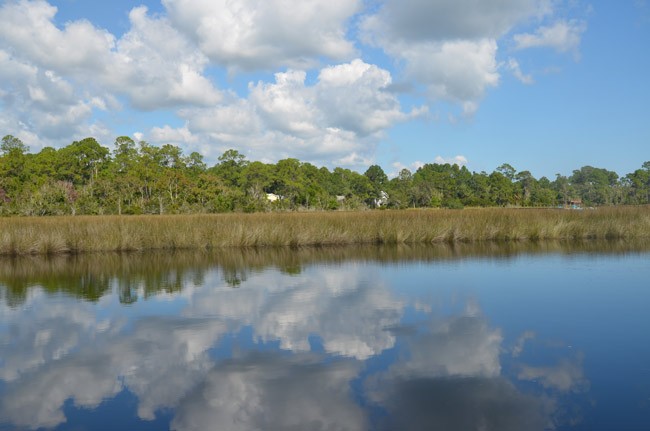 There will not be an extreme-sport race on the soil of the Princess Place Preserve, which was saved again from undue encroachment–as it was in the 1990s, when the conservation preserve was created–by a public outcry that shook and surprised county government.
County Administrator Craig Coffey, conceding to the outpouring of opposition to holding such a race at the preserve—and to a majority of county commissioners' categorical opposition to the event there—informed commissioners Sunday that the race would be pulled, and different venues considered, among them the Agriculture Museum at the edge of the preserve.
Coffey formalized the announcement in a news release issued Sunday morning, though the release sought to paint his decision as resulting from what he called "some challenges, such as parking, that would be difficult to overcome."
More likely, commissioners made Coffey aware that there was no political support for the race at Princess Place after they were flooded with emails opposing the proposal, after numerous questions were raised about Spartan and the manner in which the county administration was working through the deal, and after a "Protect Princess Place" Facebook created Thursday to oppose the plan drew over 1,000 members. A Florida Wildlife Federation official also contacted FlaglerLive with concerns about the plan, as did Clay Henderson, the powerful environmental attorney, the former Audubon of Florida president who was a governing board member of the Florida Communities Trust program when the first few hundred acres of Princess Place were purchased with state and county preservation dollars in the early 1990s. "I doubt seriously that the proposed activity is consistent with the plan and easement," Henderson said, referring to the Princess Place Preserve's management plan and conservation easement.
The county administration as late as Friday, and county tourism director Matt Dunn on Wednesday, were defending or championing the race and its location as a good fit. Dunn, who did not return several interview requests, got the county's Tourist Development Board unanimously to approve a $25,000 cash subsidy for the race organization, called the Spartan Race, the largest such subsidy to a single organization, even though its race organizers never appeared before the board or submitted an application for TDC funds, as local organizations are required to do, and even though local organizations' grants top off at $10,000. Spartan Race is an opaque, private, for-profit commercial organization that does not publicize its directors' names or direct contact information. It did not respond to a request for interviews placed through its media-request page.
---
County miscalculations and a public outcry force a rapid reversal.
---
As of this morning, Spartan was still selling race registrations (from $79 to $109 per runner), spectator tickets (at $25 per) and vehicle parking spots (from $10 to $50) for the March 19 event at Princess Place. A Spartan official referring to himself as "Gary B." and an "Assistant Director" had sent form emails to several people inquiring about the race, and informing them that "Unfortunately we will not be able to change the venue or location for this event as we have already committed to our racers to put on an event at this locations and hundreds if not thousands have already starting making plans to be there."
Coffey did not address Spartan's position, nor answer emailed questions Saturday or a phone call Sunday. Today's six-paragraph news release still attempted to defend the original decision to hold the race at Princess Place, claiming that it would not have encroached on the area's environmental sensitivity. Dunn is quoted in the release as touting "the positive economic impact from visitor spending" from such events.
By Friday and Saturday, however, three county commissioners—George Hanns, Charlie Ericksen and Barbara Revels—had made clear that they were opposed to the race taking place at Princess Place. They were not opposed to it being situated somewhere else, and were more divided over whether Spartan should be subsidized, wherever it would be situated. None of the three commissioners had heard of the race, each claimed, until either last Wednesday, when Dunn described it to the TDC, or when a FlaglerLive story and dozens of emails started flooding their inbox.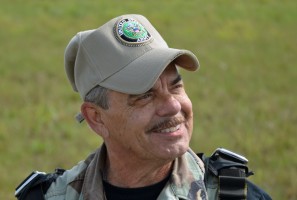 "It's very unlikely that I'd be supporting anything like this and I can't imagine any county commissioner supporting that race at the Princess Place," Hanns said Friday, as Coffey was still scrambling to salvage the race at Princess Place. "Somewhere else would be fine with me, and I normally, as you know, I don't tip my hand, but I spent too many hours there and fought too hard to make it what it is to let it go to some kind of commercial venture race."
Revels spoke in similar terms, having herself had a long attachment to the preserve. She said she was opposed to Spartan racing there because of "the size of the event, the footprint of the event itself. You know how I feel about Princess Place, having been a part of the group that pushed to get it and was on work groups out there cleaning it up before it was ever opened to the public." She also camps and spends time there with her family. "I certainly pay attention when it comes to Princess Place."
Revels said she told Coffey that "many, many" of the people who emailed her also said they'd want to see the event take place somewhere else in Flagler County. (Meeker and Ericksen said that caveat was not part of the content of emails they received. "I don't recall any of them saying they were recommending it goes somewhere else, it was all hell no not at princess place," Meeker said.) Revels did not fault the county administration of the tourism office for the way the event was handled, blaming the progression of events rather on Spartan itself for changing the date from November 2016 to March, though it was Dunn who went along with the date change.
"Matt Dunn had been working with this group about the potential to bring it to Flagler County and they had a date way off in November 2016," Revels said, "and very suddenly they popped up and said we have to move it to March, and he hustled up to get the package ready even though there were a lot of unanswered questions." As of Sunday, Revels said, she would not be approving the $25,000 subsidy, especially as she had not heard any presentation about it.
Commissioner Ericksen had attended the Tourist Development Council meeting Wednesday and spoke of his doubts about the event then, even after the council, chaired by County Commissioner Nate McLaughlin, voted to recommend approval and a subsidy for the event. "Had I not gone to that TDC meeting I wouldn't have gotten any word on what was going on," Ericksen said. "It took me a while after that meeting to start understanding what it was all about and I think if the members of the TDC had listened a little better to the barrage of information that he had, I think they'd have had the same questions, even putting it in Palm Coast."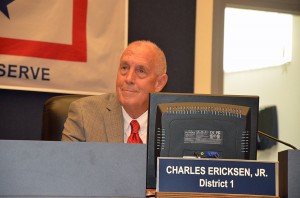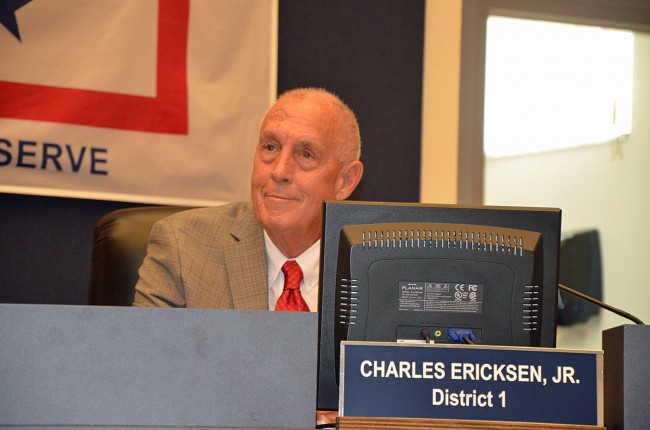 By Friday, Ericksen was opposed to the event without reserve, and he spoke of it at length Saturday, after Coffey called him from a baseball field where Coffey's son was playing, to tell the commissioner about the reversal.
"Here's the Craig part of that," Ericksen said, "he didn't say that the county wouldn't find a possible other site for them somewhere else in the county. In other words he said it's not going to be in Princess Place but we're still going to look some other place somewhere within the county if there's another place to hold it." Ericksen was skeptical even of that possibility, saying events of the sort are better suited for areas that have larger land-masses where disturbing the land is not an issue. He was also concerned about the races being "noted for leaving trash behind."
Ericksen said he received 52 emails in opposition to the race as of Saturday morning, and he questioned the administration not bringing the race to the attention of the commission one way or another before it had gotten this far, because of the magnitude of the event. "If you're going to bring in something that's radically new," Ericksens said, "you should get a sense from people before you go out and invest all this employee time and effort and even [County Attorney] Al Hadeed's time for a contract. The answer would be that's what we don't want to be known for. I don't see a benefit for Flagler County for some macho guys and girls that want to be tougher than Iron men. The county is half people 65 and over, it's not the Daytona Beach 1950s and 60s style where you've got teenagers hanging around all the time."
McLaughlin, who did not return a call Sunday, had already shown his support for the race with his vote on Wednesday. Commissioner Frank Meeker, in an hour-long interview Saturday, was adamant—not for or against the race at Princess Place, but against the way the administration pulled it from Princess Place before the issue came before the county commission.
"Where have we heard the facts?" Meeker said. "Is there a contract out? No. Have we seen a drawing of the race rout? No. Do we know what the obstacles look like? No. Have we seen a drawing of the obstacles? No. What are we basing this decision on? We're basing it on 25 to 30 emails." (The opposition, of course, was far broader than the emails in Meeker's in-box.) He added: "I don't mind killing the project. The issue is both sides never got a hearing in the sunshine before the county commission, and I think that's wrong."
Much of the momentum that added pressure on the administration to pull the race out of Princess Place grew from the "Protect Princess Place" page Kendall Clark-St. Jacques, a Palm Coast resident, created.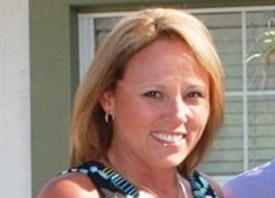 "I read the article on Wednesday night as I was going to sleep," Clark-St. Jacques said. "It bothered me enough that it actually interfered with my sleep. I waited for somebody else to do something, and by Friday morning there didn't seem to be any formal message of protest that anybody was leading. There was a lot of complaining but not any effort to change anything. That's what led me to form the group to see where it would go. I think I started it at 7 o'clock in the morning, and by noon we had 700 members. I was doing all this on my mobile phone while I was traveling for work, so it was neat to watch it grow."
Beside underscoring the growing influence of social media and online interactions on issues of public concern, the rapid movement, Clark-St. Jacques said, reflected a deep attachment to the preserve–an attachment the administration miscalculated by not gauging against the proposed race. "It seems like everybody viewed this particular event as an assault on a space that carries a lot of environmental and sentimental value to the citizens here," Clark-St. Jacques said. "It's a beautiful, beautiful piece of property. A lot of people refer to it as our crown jewel. I think that's the truth and we saw that. We didn't get just local attention. One of the people who worked hardest to build the group and get attention for it was out of St. Johns County."
Clark-St. Jacques was also contacted by the U.S. Fish and Wildlife Service. "People were paying attention, and I think they were angered, they felt that the powers that be at the county may have tried to slide this through out of the sunshine. They were taking registration, so it wasn't going through the process."
Beyond the preservation of Princess Place, Clark-St. Jacques said the experience should spur residents to remain active and examine the process–"how the right hand didn't know what the right hand was doing," she said. "That's embarrassing. It's troubling, because even if they had nothing to hide and even if this was going to be presented to the public through the sunshine, the way it was handled and the spin the county and a certain commissioner put in their responses to our inquiries raised a lot more questions than answers."