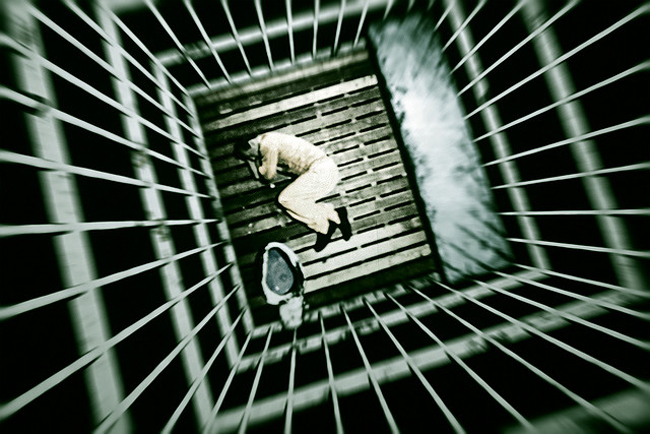 Despite fierce opposition from counties, a House committee Thursday approved a bill that would place new restrictions on jail pretrial-release programs — and boost business for the bail-bond industry.
The measure (HB 1379) is designed to spur more criminal defendants to post bonds to get out of jail, instead of relying on county-run pretrial release programs.
Sponsor Chris Dorworth, R-Lake Mary, said he doesn't think government programs should compete with private bail-bond agencies, especially when criminal defendants can afford to post bonds.
"The people who work as bail-bondsmen are small businesspeople," Dorworth said. "These are not international conglomerates."
But county officials blasted the proposal, contending it would lead to increased costs for taxpayers as more people can't get out of jail.
"We know that this bill is going to increase costs to counties and sheriffs," said Sarrah Carroll, a lobbyist for the Florida Association of Counties.
The House Judiciary Committee approved the bill 10-8 after Dorworth proposed an amendment that narrowed its effects. The Senate is working on a similar measure (SB 372).
With the amendment, the bill would affect pretrial-release programs in counties with 350,000 or more residents, though some defendants in other areas would be ineligible for pretrial release if they have previously failed to make required court appearances. Also, it would exempt low-income people who might not be able to afford bonds.
Pre-trial release programs are offered in 28 counties and do not receive state money, according to a House staff analysis. In the programs, defendants are released without posting bonds and face supervision that can include electronic monitoring.
County officials from various parts of the state attended Thursday's meeting, with Pinellas Sheriff Jim Coats saying his county typically has 900 to 1,000 people out of jail on early release. Coats said the bill would increase the county's costs if some of those people stayed in jail.
"Stand up people," Coats implored the committee members. "Do what's right."
But bill supporters pointed to favoring the private sector over government, with Rep. Matt Gaetz, R-Fort Walton Beach, saying pretrial-release programs can become a "cesspool for patronage."
"Apparently, (for) some people here, the phrase 'for profit' has become an insult," Dorworth said.
–Jim Saunders, News Service of Florida