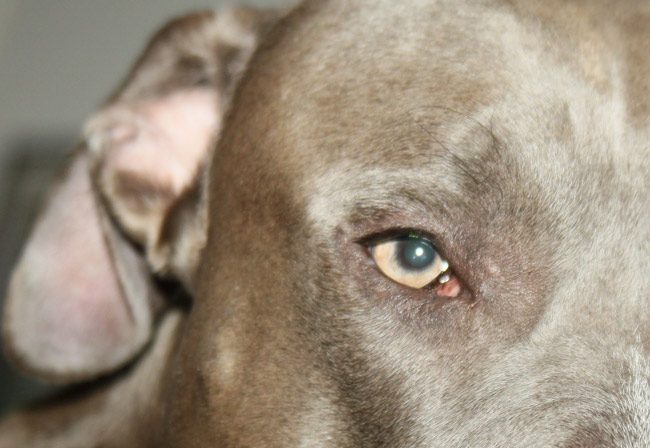 A pit bull that escaped from its owner's property attacked, mauled and killed a chihuahua Sunday evening (Sept. 16) on Fortune Lane in Palm Coast. The attacking dog is under investigation by Palm Coast Animal Control.
Flagler County Sheriff's deputies were dispatched at 10:15 p.m. to the area of 78 Fortune Lane. According to a sheriff's report, Joseph Gage, a 59-year-old resident on the street who owned Paco, an 11-year-old chihuahua, told deputies he let Paco on a leash at around 9 p.m. He noticed his neighbor Kevin Bingham walking down the street as well. Bingham was looking for Emma, his gray, mid-sized pit bull. Emma had escaped from the yard at 88 Fortune Lane.
"Paco was outside on his leash when Emma appeared as if 'from out of nowhere' and attacked Paco," according to the report. Gage tried to pick up Paco but the pit bull grabbed the chihuahua out of Gage's arms "with her teeth and continued to attack the chihuahua." Gage was finally able to pry the chihuahua from the pit bull's teeth and brought him inside. Bingham took a hold of the pit bull and brought her back to his house. Paco soon died from "puncture wounds."
Gage told deputies it wasn;t the first time Emma had escaped from the yard, nor was it the first time Emma had attacked Paco. But Bingham was perplexed. He did not dispute accounts of the attack: he'd been outside looking for the dog when he heard someone scream, and ran over only to see the attack unfolding. He said he took hold of Emma and apologized to Gage, but that "it was out of character for Emma to behave in such a way seeing that she has been socialized with other dogs at the nearby dog park, and also lives with another dog" at Bingham's house, according to the report.
Palm Coast Animal Control was to investigate the case today. But Emma is not at risk of being declared a dangerous dog–at least not yet: Florida law gives local governments authority to declare a dog dangerous after it's bitten a human being for the first time, un-provoked, but when other animals are involved, it may be declared dangerous when it has "more than once severely injured or killed a domestic animal while off the owner's property."
Unless the pit bull has another documented case of biting another animal, it won't likely be declared dangerous. But it will have run out of room to err.
A Fortune Lane neighbor said there was another bite. Lydia Doyle said Emma attacked the chihuahua in spring, an attack that resulted in the dog having to be hospitalized. "I called animal control first thing in the morning," she said. "Not only have I gone after that dog being at large after that first attack, but so did other volunteers, because we volunteer for animal control and the shelter." She described the Sunday night attack as an "ambush" by the pit bull.
"The dog has gotten loose other times and had to be returned," Doyle said. "I'm concerned because we have so many kids that walk through the neighborhood." Animal control, she said, "did nothing to modify the behavior, to secure him." Animal control did document the first bite, Doyle said.