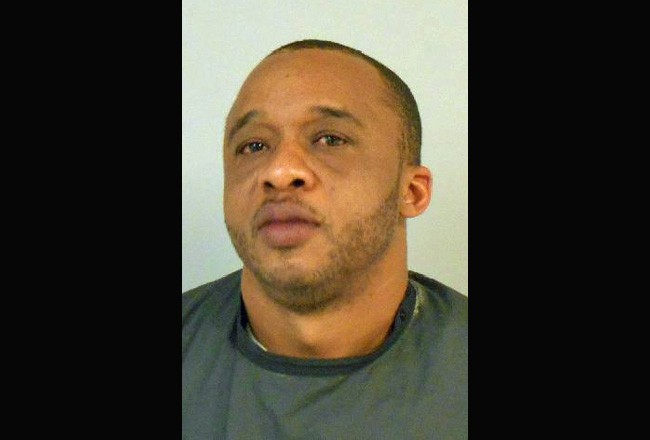 Tyrone Patterson has had anger issues.
He faced a child abuse charge in 1996 that was dropped. A battery charge in 1997: dropped. He was found guilty of knowingly driving on a suspended license in 2003.
In 2005 he faced his first felony charge: trafficking cocaine. The charge was dropped. In 2007, same charge, same result: dropped. Last year, he was arrested on a battery charge, and a battery by strangulation charge. The latter charge was dropped. But he was found guilty on the simple battery charge and placed on probation. He violated probation within months: he was charged with assault. He served 25 days at the county jail. He's still on probation.
On Saturday (March 7), he was arrested again: two felony counts of child abuse, and a misdemeanor count of battery.
According to his arrest report, and based on statements made to police by his girlfriend and several of four children–all between 11 and 17, two of them his two of them his girlfriend's–Patterson, 37, a resident of 11 Riverview Place in Palm Coast, had come home drunk Saturday evening. He was quickly angered because the house had not been cleaned. He allegedly "became enraged" and got physical with his girlfriend. She tried to get away from him, but, the report states, "he proceeded to grab her and slam her to the ground in the front yard."
The two-level house on Riverview is part of a cul de sac with five houses arrayed in a circle on either side of Patterson's.
The victim's children would later tell police that they were walking back from McDonald's when they heard screams for help, then ran to the front of the house and saw Patterson on top of their mother, slapping her. One of the children, a 17-year-old girl, ran to the victim's aid only for Patterson allegedly to pick her up and throw her to the ground, injuring her elbow. The one of the boys, either 15 or 13 (the arrest report redacts the names), tackled Patterson to try to get him off of the victim–and succeeded.
Patterson then walked back in the house and started smashing things around. Three minutes later he left the house, got in his car and tried to drive off. Instead he drove his car into a neighbor's car. It was then that Flagler County Sheriff's deputies arrived.
Patterson's statement to police was redacted. He was booked at the Flagler County jail, but posted $11,000 bond and was released.