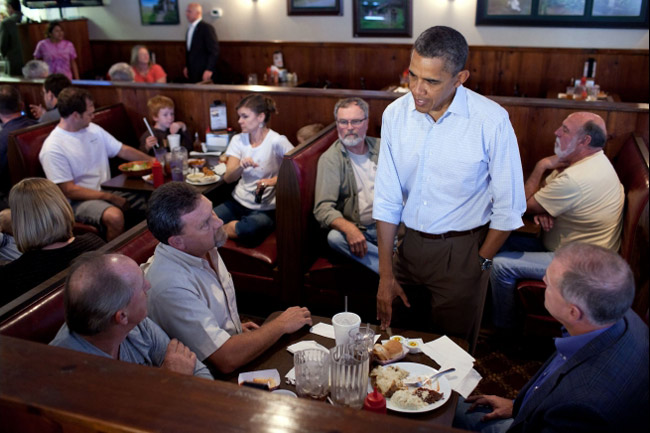 The payroll tax cut was a bad idea when President Obama proposed—and got—it a year ago. It's a worse idea now as Obama seeks not only to extend it, but to cut the tax further even as he goes after the richest taxpayers to increase what they pay.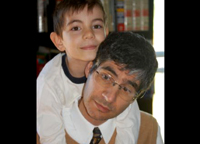 The payroll tax is what we all pay into the Social Security and Medicare trust funds, without exceptions. That includes millions of undocumented immigrants. It gives the lie to a popular reactionary notion—or rather, outright lie that our foxy talking heads perpetuate with abandon—that half of America's wage earners pay no "income" tax: the payroll tax is as much of an income tax as any. It's also the most regressive tax on the books, a flat-tax within the tax scheme that applies to rich and poor unequally: the wealthy pay only so much, then they're clear of it.
Normally, the Social Security share of the payroll tax is 12.4 percent, the Medicare portion 2.9 percent, split evenly between the employer and the worker. The Social Security tax applies to all incomes up to $106,800 ($110,000 next year). The Medicare tax is not capped. Until 2008, the payroll tax was generating almost as much revenue as the straight income tax: $900 billion in 2008 alone (compared to $304 billion in corporate taxes, for example. Talk about disproportion.) The revenue helped make the Social Security trust fund the healthiest in the federal treasury. It has also been the treasury's internal ATM: our Social Security money has been bankrolling wars and tax cuts for the rich for the past decade.  When lawmakers talk about privatizing Social Security, it's not because the program isn't working. It's working better than any federal program around. It's because they want to shift those sums to the stock market, where the stewards of financial disasters can use it as their next batch of play money—what Louis Brandeis called "other people's money" almost 99 years ago. Obama, that double-edged populist,  is helping them.
Last December Obama wanted to end the Bush tax cuts for the richest (those making $250,000 and more: since when have those making $75,000 and more stopped being rich?). Congressional Republicans, their allegiance to those same stewards never in doubt, objected. Obama folded. He agreed to extend the Bush tax cuts two more years—the same tax cuts that never generated the economic activity Bush promised—in exchange for an extension of federal unemployment insurance, which was essential, but he also gave away what he didn't need to: a 2 percent cut in the payroll tax. Republicans jumped on that one, knowing that the sooner they plunder the Social Security Trust Fund, the sooner they can demolish the program and privatize it. Obama and his Republican allies did all this knowing it would add almost $1 trillion to the national debt in just two years.
There were no conservatives in this deal. Not that there has been anything like a conservative, in the true sense of the term—fiscally, environmentally, judicially, and of course imperially—anywhere in Washington since Ronald Reagan redefined the term as taxing less and borrowing all.
And they're at it again. Obama wants to extend unemployment insurance yet again. Good. It should be extended. But that's a $35 billion to $55 billion cost. To bribe Republicans, he wants to lower the payroll tax another point, cutting it in half, and extend it to employers, who need it even less than workers do. That would cost at least $180 billion in just one year, according to the Congressional Budget Office. It would also reduce the Social Security Trust Fund's revenue and further shorten its viability, a small detail that seems to evade all discussions on the matter. The House of Representatives this week approved the measure, with overwhelming Republican support and Democratic opposition, but only because Republicans attached all sorts of irrelevant and, in one case, reckless "riders" to the bill, such as a measure to approve the Keystone pipeline from Canada's tar sands. It's an old, cynical congressional tactic: attach dangerous side bills to popular measures and watch the opposition squirm in opposing them. Obama would have vetoed the bill had it made it to his desk, though it won't even make it past the Senate with that pipeline crud in there.
Ironically, it shouldn't make it to his desk at all, whatever the reasons. We don't need more tax cuts. The only people who need financial relief are the unemployed and the poor. The rest should see their taxes increase, universally. Not just the rich. Sure they can pay more. But they shouldn't be singled out. Reducing inequality begins with applying tax policy equally. The Social Security tax should be restored to the level Reagan himself signed into law—another irony, though he did so to pay for his own reckless tax cut of 1981. The Bush tax cuts should all be repealed, without exceptions for the middle class. Both middle and upper classes did very well during the 1990s, when the pre-Bush tax rates were in effect, as did the nation, adding 22 million jobs, the most of any presidential administration in history. The superstition that higher taxes sap economic activity is patently false when the level of higher taxes is not nearly as onerous as its detractors make it out to be, and when, in economic fact, it restores fiscal prudence to a nation's bottom line, improving the climate for investment and ensuring long-term growth.
Forget the Clinton years. The average tax rate for all income groups is lower today than it was in Reagan's final year in office, except for the top 10 percent: it's virtually the same for them. The share of taxes the top 10 percent pay has risen, but their share of income and capital has risen disproportionately more. We can all afford less tax coddling and more fiscal responsibility. But don't expect to hear that from allegedly conservative Republican and our blandly, irresponsibly centrist president, who's bribing his way to a second term at the cost of a generation's retirement security. No wonder the GOP presidential field has nothing on him: he's out-Republicaned them all.