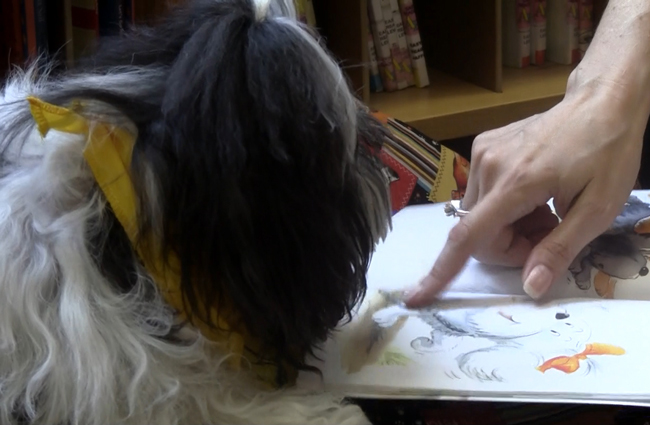 For young kids, one of the big challenges in learning to read is the embarrassment of making mistakes. By sitting down next to a dog and reading to the dog, all threats of being judged are put aside.
So the Flagler County Public Library, in partnership with the Flagler Humane Society, is replicating a program that's caught on elsewhere and periodically offering what it calls Paws to Read, pairing young children with dogs to improve the children's reading skills and build their confidence.
Researchers find that reading to dogs helped children improve fluency by up to 30 percent, though until recently the evidence has been more anecdotal than research-based.
The latest findings are the result of collaboration between the University Of California Davis School Of Veterinary Medicine and Tony La Russa's Animal Rescue Foundation of Walnut Creek, Calif. According to Medical News Today, "The study found reading fluency went up 12 percent in the school-based students and 30 per cent in the home-schooled students. Reading speeds also increased by up to 30 words per minute. The reading improves because the child is associating reading with something fun and not a burden."
The next Paws to Read program is on June 29 from 4 to 6 p.m. The library recommends you call in advance to reserve a spot. (386/446-6763). Check the Flagler County Public Library's calendar for further Paw to Read programs.
Charlotte Marten reports:
---
[media id=212 width=500 height=400]