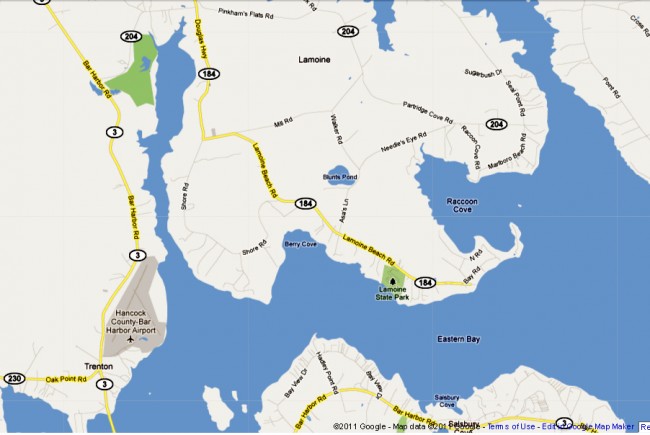 The Bangor Daily News is reporting that Joann Boardman, 48, was found dead in her rental car at 6:30 a.m. Sunday (Sept. 5) near the small Maine town of Lamoine, 30 miles south of Bangor. The car, a a 2012 silver-colored Ford Focus, was submerged at the end of Route 184, which essentially dead-ends in Eastern Bay, a rustic but rugged part of the Maine coast a small distance to the north of Bar Habor.
"It appears that Boardman had just left a family wedding reception to return to her hotel in Hancock but headed in the wrong direction," Maine state police wrote in a statement. "Boardman was not familiar with the area of the crash where the paved road ends at the ocean's edge."
Boardman was reportedly returning from her son's wedding.