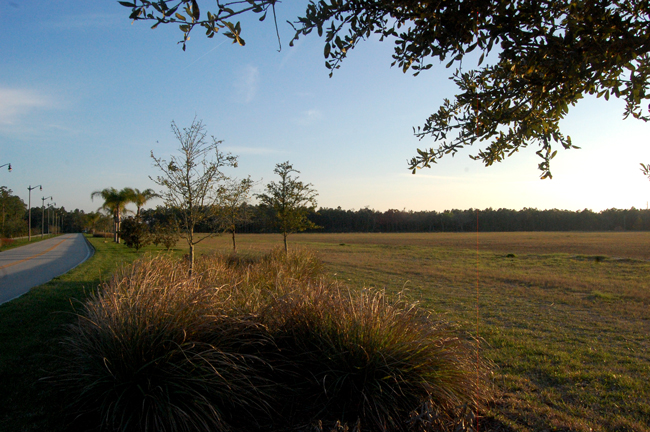 One of the more interesting—and newsworthy—moments of the second day of the county-wide summit on economic development Saturday had very little to do with the summit itself, but quite a bit to do with the paradox of economic development: when government is involved, it's not just about attracting business at all cost. It's also, and primarily, about protecting the public interest.
The moment took place around midday when Greg Rawls, the executive director of Enterprise Flagler—the county's public-private economic development partnership—and Jim Landon, the Palm Coast city manager, spoke about how an Australian company and its 400 jobs decided to pass on Palm Coast as a location, and choose Fort Myers instead.
Rapid Nutrition is a 10-year-old Queensland, Australia-based company that specializes in nutrition and dietary supplements. It's scouting a location for a planned  American headquarters. Palm Coast, Fort Myers and Oklahoma City were its short-listed locations. The company was scouting in town in late January, ironically at the same time that Australia's Ten Tenors were dropping in for a two-night engagement. At the time, Palm Coast was referring to the deal as "Project Koala," and revealing little about the company.
Palm Coast just found out it's out of the running. Rawls gave two reasons: the company wanted a 40,000-square-foot building, which Palm Coast couldn't provide immediately (though it could provide ample space in Town Center and, presumably, ready and rapid labor), and Fort Myers provided cash incentives the company found preferable.
Dollar for dollar, Palm Coast's incentives were more generous. The difference was accountability: Palm Coast was unwilling to write a blank check. Fort Myers was. Fort Myers put up $1 million in cash for the company on the day of deal-signing, and promised another $1 million when 90 jobs have been created. Palm Coast, Landon said, was willing to offer $2 million in incentives, and more down the line in reduced taxes and fees, but with strings.
But it didn't want to assume the company's risks. Incentives would have been strictly tied to performance measures. "They have to create the investments, they have to create the jobs," Landon said, "and if that's what scares them away, then we're going to keep scaring them away."
Rapid Nutrition was not a company the county or the city sought out, or "targeted." It sought out the city on its own, via Enterprise Florida, the state's equivalent of a commerce department. Once it did, the city rolled out a significant package of incentives along with the red carpet ("the city of Palm Coast was very aggressive and in the game," Rawls said), essentially putting in action a rapid-deployment force with teeth.
But while matching a company with a locality may be the end-game of economic development, it's only the starting point of government's responsibility to ensure that the match is a good one, and that it won't put taxpayers at a risk disproportionate to the presumed benefits. The company is relatively well established in Australia, but it's young. Its earnings two years ago were just under half a million dollars. It was raising private capital then, as it has been for its American expansion. That American operation would essentially be a start-up. The company  would have eventually wanted a 400,000 square foot building in Town Center, which may physically have been out of proportion with that area.
The brief discussion at Saturday's summit about the Australian company was triggered by recurring talk about "targeting" industries and ensuring that the local government machinery is well oiled to provide optimal service to businesses—prospective or existing. The participants at the summit were made up of every local government's elected representatives and their chief administrators, but also of two nominees by each agency of individuals from the public at large.
Those individuals were mostly tied to development, real estate, construction—the traditional local trades that have driven the economy until they crashed with it. They've looked to local government to ease regulations, "streamline" processes through the bureaucracy and put moratoriums on such things as impact fees, the one-time development tax developers must pay on new construction. But Jon Netts, Palm Coast's mayor, says there are limits. "Do we abolish, abandon our regulatory responsibilities?" Netts asked. "Those have been created to match up with the demands of our residents."
Palm Coast has a reputation for imposing stringent regulations on business, and supposedly stifling business development. An undercurrent of the two-day economic development summit emphasized local governments' need to improve their customer service. That undercurrent, driven by the business interests in the room, was directed in large part at Palm Coast, the principal economic engine in the city. But Landon on two occasions Saturday stepped in to remind the assembly that other interests have to be factored into development decisions, though the city has shown itself to be more than willing to pony up public dollars for jobs, not always with success.
By Tuesday, at the Palm Coast City Council meeting, council member Mary DiStefano laid it out explicitly: "I have to take exception to the very long meeting Friday and Saturday, and the issue of customer service," she said. "The negotiator, or whatever, facilitator, kept saying customer service, but he again, like the mayor said, he kept saying, show me, show me, and I'd like to say to him, show me and tell me where our customer service has failed the public. I think in the city of Palm Coast we work diligently with the customer, and I thought that that whole process was—I could have used my time better. That may not be a politically correct statement, but I feel that we in Palm Coast are doing our best. We have a game plan for economic development."