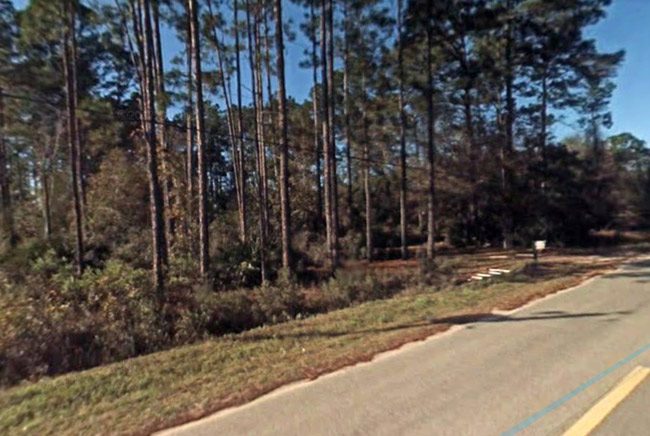 In early September, it was Samatha Brewer, 30, a young mother, who died at her R-Section home in palm Coast after years of struggles with substance abuse. Late last month, an 18-month-old from the Mondex ended up in intensive care after ingesting a narcotic, his mother's, intended to control addiction.
On September 26 in Palm Coast and again on Wednesday (Oct. 3) in the Mondex, or Daytona North, Flagler County Sheriff's deputies were again called out to investigate two more deaths by apparent overdose: 31-year-old William D. Scott and 49-year-old Maxie Nieves.
Scott was a resident of Bruce Lane in Palm Coast. His mother found him before dawn the morning of Sept. 26 on his bedroom floor, in the fetal position, according to a sheriff's report. Scott had last spoken to his brother the evening before around 9:30 p.m. when he went to get a drink from the kitchen. His younger brother told him he was going to bed, and went to his room.
Scott's mother was getting ready for work the next day when she noticed a light still on in her son's bedroom. She tried to open the door, but it was locked. She got a key and went in, finding him unresponsive. His brother came in and soon realized Scott had died. They called 911.
When deputies arrived, they observed some cigarettes on the bed and a medication box, and, on a dresser, "a spoon with a type of white resin." The sheriff's investigators reported to the scene, as is routine in such instances, interviewed family members, and conducted their investigation, along with a crime scene investigation technician. The medical examiner removed the body a little before 9 a.m.
Maxie Nieves lived on Avocado Boulevard in Daytona North with a roommate. Deputies responded there, "in reference to a possible overdose," around 8:30 p.m. Wednesday. Nieves was in a back bedroom, partially on the bed. His feet were touching the floor at the foot of the bed. There was "a blue Pepsi can with small holes in it with an unknown ash residue, a clear plastic baggie, and a green lighter" next to his foot, according to the sheriff's report. There was a bit of ash residue on the blue shorts he was wearing.
Flagler County Fire Rescue Paramedics pronounced Nieves dead at 8:38 p.m. He was originally from Brooklyn, N.Y. Earlier this year he'd been battling a cocaine possession charge and was placed on drug-offender probation for two years.
Nieves's 32-year-old roommate, Rickey Harrison, told deputies he'd last spoken to Nieves at 3:45 a.m. in the house, about the time when Harrison left for work. Harrison asked Nieves if he needed a ride to work. Nieves did not. Harrison returned at 1:30 p.m. to find Nieves in his bed. Harrison left, ran errands, and returned to find Nieves had not moved. He yelled out, banged on the wall to catch his attention, got no response. He got a neighbor, and the two of them then noticed Nieves wasn't breathing, and called 911.
Harrison told deputies that Nieves "possibly suffered from depression" but he was unaware of other medical conditions. (Harrison himself had had several arrests for drugs, serving a stint in state prison for selling oxycodone. His probation ended this year.)
The scene was turned over to detectives and the usual procedures that follow, and a funeral home removed the body.