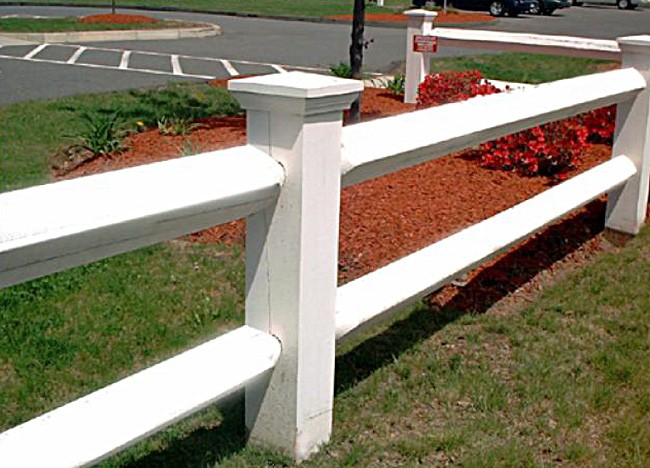 Currently prohibited, front-yard fences may be coming to Palm Coast, but with several restrictions. And backyard fences near saltwater canals may see greater regulations, as the city seeks to balance a measure of transparency with property owners' privacy concerns. The aim is to keep fences from turning into visually polluting blockages, and to ensure that fences comply with code and safety regulations, or ease of access to properties during emergencies.
Front yards won't change much even with the newly allowed fencing.
A white picket fence, for example, could line the side of a lot, but not the front side of a lot paralleling the street. In other words, no enclosed front yards allowed. The fence must be no higher than 3 feet. The fence may not be a solid wall of material: at least 50 percent of its structure must be "open" in such a way that the eye can see through to the other side. Chain link fences are still prohibited regardless. And fences must be set off from property lines by at least 5 feet. The set-back is a preference of public works, so there's no interference with swales and other infrastructure.
That doesn't mean that all types of fences are otherwise prohibited: some low-lying, very limited landscape fencing has been and is still allowed, as when it partially frames a tree bed, for example, or a copse of trees.
"We're actually relaxing the criteria, trying to allow for more flexibility," City Manager Jim Landon said, "without a major change."
Council member Steven Nobile went on a recent exploration of home-improvement stores. "It was hard to find a 3-foot fence of any significance," he said. Fences tend to start at 4 feet.
"These aren't intended to be barriers," Landon said, leaving the way open for setting the fence height between 3 and 4 feet.
Backyard fences have been allowed, and will continue to be allowed. But the city may more strictly regulate backyard fences that abut saltwater canals in the F and C Sections. Mayor Jon Netts lives on one such property. (Remaining canals in the city are freshwater.) The aim is to lower the height of certain fences in certain places.
---
Relaxing fencing regulations up front, making them stricter in certain C and F-Section backyards.
---
Why the difference between saltwater and freshwater canals? The answer is not necessarily precise: "If you're in a saltwater canal, the atmosphere seems to be much more wide open," Landon said. "When you're in a freshwater canal, there's still a lot of lots that have woods. It just doesn't have that open feeling. I remember when I looked at a house and I stepped outside the yard on a saltwater canal I could see all the neighbors on the other side and it just felt like I was out in an open area. I go in a freshwater canal area and it just had a whole different feel."
"If it becomes an issue on the freshwater canals, we'll address it," Netts said.
"And if you hear that it is an issue, freshwater, let us know, but we haven't heard that."
"I haven't heard of it being an issue on the saltwater canals except in one or two cases," council member Bill McGuire said.
That's how rare it is, Landon said, and it's usually a result of spite between neighbors. "It's not just fences," Landon said. "It's amazing what people will do when they get in a feud with their neighbors."
Here's the picture in backyards along saltwater fences, and how it may change: Currently, property owners may install chainlink fences or solid fences that block all views, and have those fences rise up to 6 feet. New regulations would require that any solid, non-transparent fencing that falls within 20 feet of the setback from a saltwater canal be no higher than 4 feet. Open fences could keep their current heights.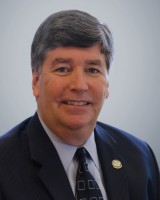 "It provides that privacy if that's what you're looking for," Landon said, "but as soon as you get into the setback area, which is usually where you can't have buildings, there's different criteria, that's where you have to step it down." From a code enforcement standpoint, Landon said, "it's very logical for us."
This is barely the first step in the regulatory process. The city administration was looking for the council's direction on the proposed regulations. The council approved. Next, the administration will draft the new code regulations and submit them to the planning board, which will either recommend their approval or reject them, though that vote is non-binding on the council. It'll be up to the council to vote in the regulations. Along the way, the public will get a chance to address either body, and perhaps trigger more amendments.
None of the current homeowners in compliance with the current code will be affected by the changes. They'll be grandfathered in. "If they are in compliance and you change the law, you can't make them bring it into compliance" with the new regulations, Landon said.
"Does it make everybody happy? No," Mayor Jon Netts said. "But it seems to be a reasonable compromise and there is some basis in historical land use planning that supports this."