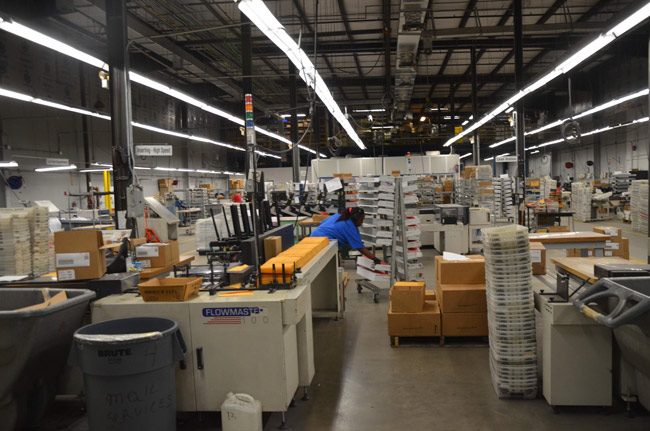 More stable revenue, significantly more clients: Palm Coast Data, while much leaner than in its heyday a decade ago, is humming with stability again.
In May Palm Coast Data, which manages fulfillment data and services for clients' 18 to 20 million subscribers, landed the Smithsonian and its 1.8 million customers. Two weeks ago it added the National Wildlife Federation and its stable of nine magazines, including National Wildlife, and their 1 million subscribers. And today, the company announced the addition of New York Media, which publishes New York magazine, to whose subscribers it will provide e-commerce and digital support, among other services.
New York is actually returning after a few years' exile to another fulfillment company. The magazine and its various online imprints (The Cut, with a focus on style, Grub Street and food, The Strategist and shopping, and so on) are cadenced to fast paces, sharp wits and decidedly liberal, urban dispositions, "providing the map to shrewdly navigate a fast-moving culture," as New York website states.
"It is very gratifying to know that a distinguished publisher such as New York Media recognizes the value proposition that Palm Coast Data offers," Rory Burke, President and Chief Executive Officer of Palm Coast Data, was quoted as saying in a release issued today, "evidenced not only by our solutions and services, but by the subject matter experts here at PCD, who support our clients' business models every day."
Palm Coast Data, its more difficult days behind it, earlier this year gave most of its employees significant bonuses after a stronger fiscal year. Though no longer the largest private-sector employer in the county (that would be Florida Hospital Flagler; the school district is the largest public-sector employer, with some 1,700 employees) it remains in the top five, and inched up, if for unfortunate reasons, after the demise of Sea Ray Boats last month.
Last week Palm Coast Data's parent company, Amrep Corp., reported a slight revenue increase of nearly $400,000, to $11.7 million, in the first quarter of 2019 (ending July 31), compared to $11.3 million in the same quarter last year, and net profits of $61,000 for the quarter, compared to profits of $1.4 million last year. (The fiscal year doesn't correspond with the conventional calendar year.)
In late July, Amrep reported net profits of $238,000 for the year that ended in April, compared to a loss in 2017 of $15,000. Excluding the impact of tax law changes and an impairment charge (including a reimbursement to the state of Florida of an incentive payment whose conditions the company failed to meet a decade ago), the company reported net income of $2.9 million, compared to net income of $80,000 for 2017, on revenue of $40.2 million for 2018, compared to $42.4 million for 2017. Of that, Palm Coast Data was responsible for $31.3 million in revenue.
As of July 1, the entire company was employing 338 full time employees and 82 part time employees, according to its annual report, though the figure may be an under-count: that month, Burke said there were 417 employees at the Palm Coast Data campus, with training sessions gearing up for more on the approach of the holiday season.
The company consist primarily of Palm Coast Data–which operates out of two buildings totaling some 200,000 square feet off Commerce Boulevard–but also has real estate operations in Rio Rancho, New Mexico. The overwhelming number of employees are at the Palm Coast operation.