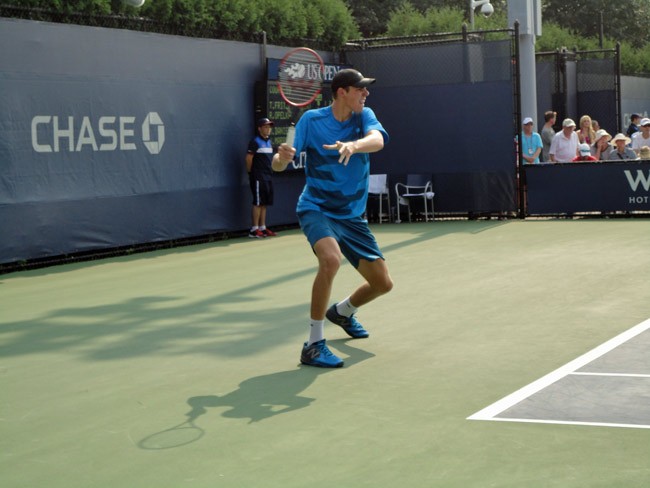 FLUSHING MEADOWS, N.Y. — Former Palm Coast resident Reilly Opelka got his first taste of the U.S. Open men's doubles action on Thursday, as he and partner Taylor Fritz fell in a close three-setter to Marcus Daniell and Jonathan Marray, 6-3, 4-6, 6-3.
The 18-year-old Opelka, who made it to the second round of men's singles qualifying last week, had gotten the opportunity to play in the doubles draw of the year's final Grand Slam when he and Fritz won the prestigious USTA Boys Nationals junior tournament in Kalamazoo.
Fritz and Opelka, both favorites to win next week's Boys Tournament, had a simple explanation for why they lost Thursday.
"They know how to play doubles, and we don't," Fritz said, while Opelka nodded beside him. "We're singles players who were trying to play doubles. Those guys we played, they know tactics and strategies."
Fritz and Opelka struggled in the first set but found their groove in the second set, and broke serve at 4-all to grab an edge. After a 10-minute battle in the ensuing game, Opelka held serve and the match was squared.
But Marray and Daniell, both veteran doubles players, broke serve at 1-all in the third set and ran away with the match.
"It was a fun atmosphere out there, and a good experience," Opelka said.
Opelka will now get ready for the juniors tournament. He's expected to be the No. 4 seed and begin play either Sunday or Monday.
— Michael J. Lewis for FlaglerLive