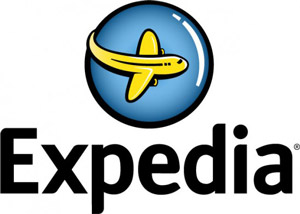 A Tallahassee judge has sided with online travel companies like Expedia and Orbitz in a dispute over local tax obligations — a blow to counties that have argued the companies weren't paying enough.
After hearing arguments last month, Circuit Judge Terry Lewis on Friday ruled that the online travel sites only owe local hotel taxes on the discounted amounts they actually pay for rooms, not the marked up rates that travelers pay.
His ruling rejected claims by Broward County officials that the travel websites should pay local tourist development taxes on the higher price they charge their online customers.
The ruling joins others in a growing list of opinions favoring online travel companies, or OTCs.
"The primary problem for the county is that … the tax is on the privilege of renting out rooms," Lewis said in a written opinion. "It is, in essence, a tax on the hotelier for the privilege of engaging in that business. The OTCs are not hoteliers and do not engage in that business."
Local officials, strapped by revenue shortfalls, have sought to collect millions more from online travel companies, arguing that the tax is on the full cost of the room paid for by the hotel guest, an amount that is marked up by middleman websites. The companies argued the mark-up is simply a fee, and not part of the actual price of the room, and therefore not taxable.
Last month, an Orange County circuit judge made a similar ruling, but said the issue is ultimately a matter for lawmakers not the courts. Lawmakers have considered clarifying legislation for several years, but haven't passed a bill.
"It is not this court's purpose to assume the role of another branch of government simply because the other arm declines to clarify its past enactments when informed of serious ambiguities," Circuit Judge Frederick Lauten wrote in an opinion Lewis said he relied heavily upon.
In another case, Leon County Circuit Judge James Shelfer in April ruled in favor of the online-travel industry, saying state lawmakers had not made clear that the companies are required to pay the disputed taxes.
Attorneys for the 17 counties in that lawsuit have appealed Shelfer's ruling to the 1st District Court of Appeal.
Lewis' ruling comes nearly three weeks after he heard six hours of testimony from attorneys representing the county, Orbitz and others.
The case is Orbitz, LLC et al v. Broward County ( 2009-ca-126.)
–Michael Peltier, News Service of Florida