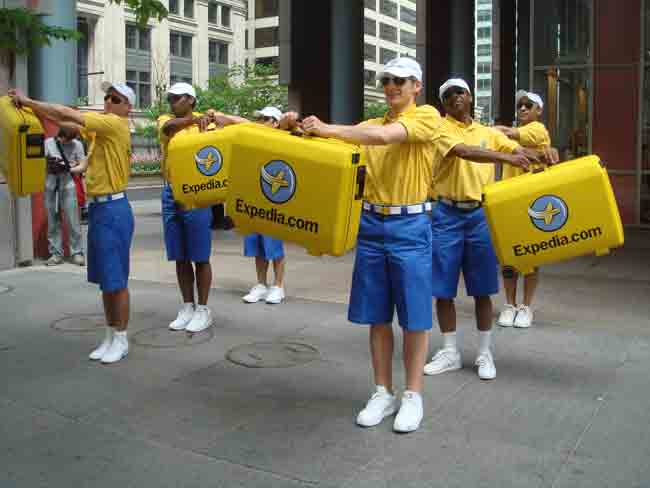 When was the last time you planned a trip? The days of going into our local travel agent, booking a vacation and not having a care in the world are becoming somewhat obsolete. As with so many other things in our lives, technology lessens the personal approach. Even government can't keep up with the Internet's implications: How many of you realize that with a click of a mouse we are giving up millions of dollars in revenue for the state of Florida and our local communities?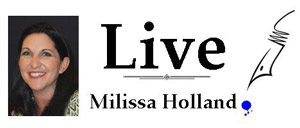 The situation boils down to this: If a traveler goes directly to a hotel's website and books a room, the calculation of the hotel tax is simple. The traveler stays at the hotel and pays the hotel a room charge plus a local and state hotel tax based on the room charge. If the room is $100 a night, and the hotel tax is 15 percent, the tax owed is $15. No other parties are involved and no other amounts are paid by the consumer. The hotel keeps the room charge and forwards the tax money to the government. The tax Is not on the hotel but on the tourist to account for the impact of the tourist on the local jurisdiction. The funds are used to support the local economy in tourism promotion to generate more activity that benefits local businesses and employment.
But hotels generally agree to allow an online travel company like Expedia or Hotels.com to sell rooms to the traveling public. The online travel company pays the hotel a discounted wholesale price for a set of rooms. The online travel company resells the rooms for a higher retail rate to tourists. When guests check into hotels, online booking vendors pay hotels the wholesale price and the sales and tourism taxes based only on that lower rate. But the online companies charge customers higher rates, to make their profits, and bill service fees and taxes based on those higher rates, generating still more profits. And pocketing the entire difference.
The hotel renting the same room to individual customers must charge the full tax. That gives online travel companies a competitive advantage. These companies are capturing funds sufficient to pay the taxes. They are just not doing their duty and paying it back to the locality or state.
Florida and counties heavily reliant on bed taxes such as Flagler never see the balance of those additional taxes. Online companies state that their price includes "service charges and taxes," but they're not required to itemize the fees or taxes on customers' bills — unlike Florida hotels that deal directly with guests and must detail all charges.
Almost 86 million visitors came to Florida in 2011, according to the group Visit Florida, staying in hotels, using online travel agencies to make reservations. What is more shocking and baffling is the attempt by the online travel companies to seek a tax exemption from the Legislature for the last four years while refusing to pay the tax. More shocking is that the bill has passed some committees in the Legislature and one time passed the full House of Representatives.
Fortunately, local governments and local advocates including local businesses that depend on tourism have successfully opposed, with enormous efforts, these tax bills that would provide huge windfalls to online booking companies. The issue sharpens when you consider that the tax favor theses out of state businesses seek is for operations that maintain no actual, physical facilities here, and no direct employment, as does our hospitality industry. How could any of our state legislators just allow this money to escape out of our state when it's already being paid, it's already being collected, but is just not being remitted to the locality or the state? Anti-tax sentiments are misplaced in this debate. This is neither a new tax nor an additional tax. This is about governments collecting the sales and local tourist taxes rightfully owed.
The focus should be on Florida's tourism industry and jobs. An estimated $29 million is lost annually in local tourism tax revenue statewide. And the state loses some $40 million in sales taxes, according to legislative economists.
The Florida Legislature should not codify this inherently unfair favoritism to online companies. Some cities (including New York City, South San Francisco, and Washington, D.C.) have legislatively changed their laws to ensure that all taxes paid on any hotel transaction are remitted to local or state governments.
This isn't only a Florida issue. Every state is grappling with the issue, It is very important for Florida to be proactive on this issue since tourism is such a significant part of our economy and we have a governor continuously seeking to shore up revenue. Remember, we are not just talking about the tourist development tax. It's all other sales taxes the online companies are not paying, whether it's for schools' half-cent sales tax or the state's 6 percent sales tax, some of which the county and the cities in Flagler get back in the form of revenue sharing.
So come on, Gov. Scott! Flagler County has fought this battle year after year. Hawaii fought hard for their fair share and won. Why hasn't Florida aggressively pursued these companies to remit the proper tax amounts? Scott can model Florida's approach on Hawaii's.
In a recent report from the Hawaiian Attorney General, a ruling by Tax Appeal Court Judge Gary W.B. Chang requires online travel companies ("OTCs") to pay the state approximately $150 million in overdue taxes. Chang granted summary judgment for the State of Hawaii against OTCs including Expedia, Hotels.com, Hotwire, Orbitz, Travelocity and Priceline, ruling that the Hawaii General Excise Tax ("GET") applies to the sales of Hawaii hotel rooms by online travel companies. The amount of unpaid taxes owed from 2000 to 2011 is approximately $110 million, plus interest of approximately $40 million. The ruling could also result in future GET collections of approximately $20 million annually, beginning in 2012. Since 2000, the OTCs have made sales of over $2.7 billion of Hawaii hotel rooms.
Chang ruled that the GET is a tax imposed on businesses for the privilege of doing business in the State of Hawaii. He emphasized the broad nature of the GET and ruled that it included the sale of Hawaii hotel rooms by OTCs. "This is a significant ruling for the people of Hawaii," Governor Neil Abercrombie said. "When I first came into office, I made this a top priority after I discovered that the previous administration had chosen not to pursue these taxes. I asked the Attorney General and the Tax Director to aggressively and relentlessly go after these taxes that were due and owing. The court's ruling shows that we were right to pursue this."
Attorney General David Louie noted that "Hawaii hotels are good corporate citizens, paying their fair share of taxes to support the state's infrastructure, such as roads, schools, personnel and other costs, and the OTCs need to also play by the rules and pay their fair share. We look forward to reaching a final resolution and collecting these monies for the people of Hawaii."
This week on Milissa Holland Live we will be delving into this very important issue. Imagine if we aggressively pursued this—how much money would be freed up to invest in education and infrastructure. Now is the time to speak up! I look forward to hearing your comments and thoughts.

Milissa Holland, a Flagler County commissioner from 2006 to 2012, is host of Milissa Holland Live on WNZF 1550 AM, Fridays at 10 a.m. Her column will appear here every Wednesday. Reach her by email here, on Facebook or on Twitter. While she's on the air Friday morning between 10 and 11, call her at 386/206-WNZF (or 206-9693).