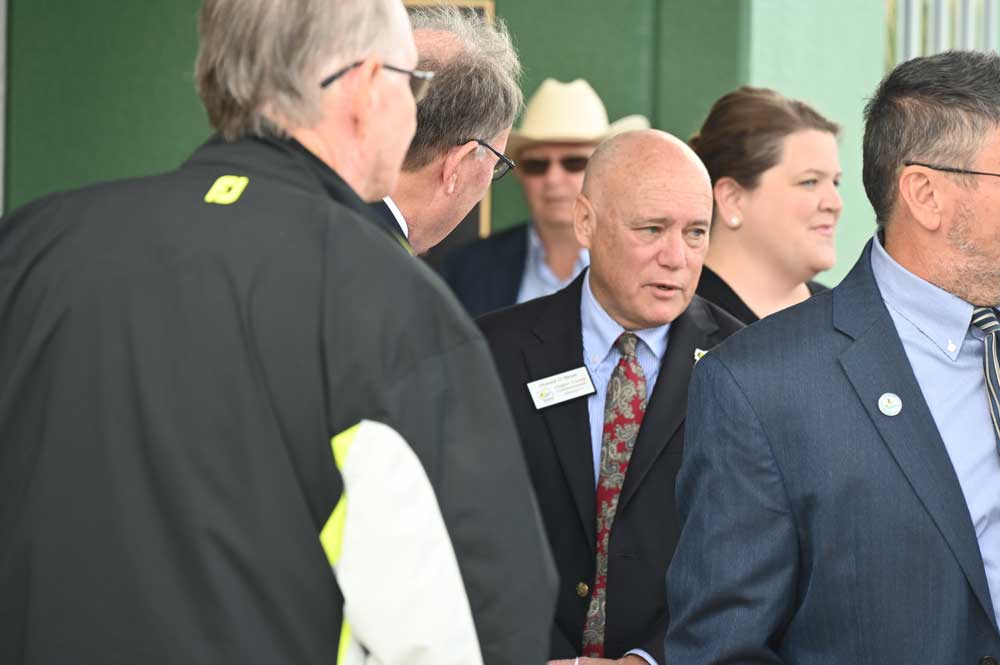 Candidates are beginning to line up for two legislative seats whose boundaries include all of Flagler County, and that will be open seats in the November 2024 election as Rep. Paul Renner and Sen. Travis Hutson are term-limited.
Second-term County Commissioner Donald O'Brien, an insurer, has declared a run for the House seat. He told the Observer he filed his papers Friday, though his candidacy for the District 19 seat does not yet appear on the Department of State's website.




Leek, an Ormond Beach attorney completing eight years as a member of the Florida House, filed to run for Travis's seat in early January. Leek and O'Brien are Republicans. O'Brien does not have to resign his County Commission seat to run for the state seat, since both terms end simultaneously. On Friday he changed his banner image on his county commissioner Facebook page to an ad for his run.
O'Brien's announcement follows on the heels of Palm Coast Mayor David Alfin's decision not to seek the House seat. Alfin in late December said he was considering a run to preserve the voice Flagler County has had in Renner's tenure. He said earlier this week that he would run for mayor again in 2024.
Leek, an Ohio native, was elected to the House when he was still a labor attorney with Cobb Cole, the Daytona Beach law firm. He's now the chief legal officer at Foundation Risk Partners, a privately-held insurance brokerage and consulting firm in Daytona Beach. In the last session of the Legislature he'd chaired the Pandemics and Public Emergencies Committee and served on the powerful Appropriations Committee. He's a co-sponsor of one of the coming session's high-profile bills–a push to vastly expand the financing of private, religious and homeschool K-12 education at public expense. (See: "Paul Renner Proposes Making All Private and Home School Students Eligible for Public Dollars.")
O'Brien's had distinguished himself in his early years on the County Commission as an independent, critical voice. That approach diminished over the years, enabling the administration or colleagues to fill in, and on occasion seemingly improvising from the dais–as he notoriously did during the last budget season when disagreements over the sheriff's budget came to a head.




In the last four years he became staunchly allied with, if not a shadow of, then-Commissioner Joe Mullins, the controversial, often demeaning and bigoted commissioner who brought turmoil on and off the commission. On three occasions, O'Brien refused to censure or discipline Mullins, more often praising and associating himself with him than reining him in.
Mullins's defeat–a crushing at the polls in the primary by Leann Pennington, who went on to win the general election–left O'Brien a wingman without thermals on the commission, which may have played a role in his decision to seek a different office.