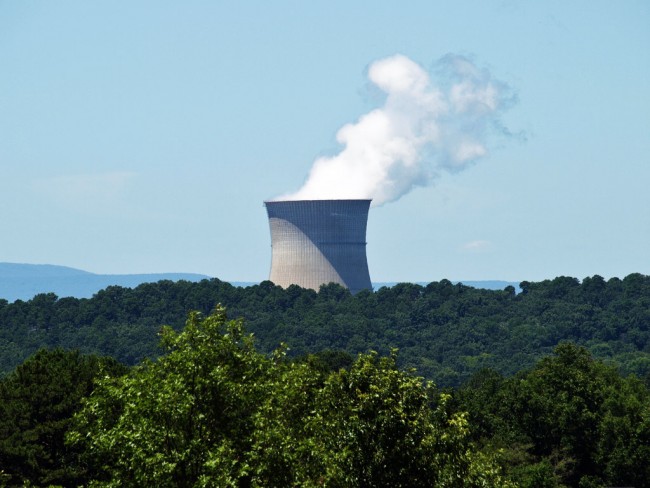 State utility regulators approved a request by Florida Power & Light to charge customers $34.2 million for a pair of nuclear reactors at the energy giant's Turkey Point complex in Miami-Dade County.
Monday's approval by the Florida Public Service Commission, made with little comment, is expected to amount to about 34 cents on a typical residential customer's monthly bill next year.
Critics had argued that FPL's project isn't economically feasible and won't benefit customers.
The Southern Alliance for Clean Energy, a non-profit organization that seeks clean energy solutions to climate change, quickly slammed the regulators' decision.
"Once again the financial interests of the public took a backseat to a big power company's excessive speculation favoring utility shareholders," Stephen Smith, the organization's executive director, said in a press release. "While FPL spends hundreds of thousands of dollars crowing about the lack of consumer protections for a proposed solar ballot initiative, they and their political friends are silent about the lack of consumer protections in this nuclear power fleecing. The inevitable move to diversifying Florida's energy mix with clean, easy to build solar power and energy efficiency was delayed but we remain steadfast that this important, necessary shift will happen."
FPL requested the money, available to power companies under the state's controversial 2006 nuclear-cost recovery law, to secure licenses and permits for the reactors.
"We're pleased the Public Service Commission approved the company's nuclear cost recovery request, which helps FPL to meet increasing electricity demand while saving customers money," FPL spokesman Greg Brostowicz said in an email on Monday.
FPL has argued that the proposal will further diversify the company's fuel sources, reduce carbon dioxide and other emissions and increase the reliability of its overall system, which serves 4.8 million customers in Florida.
The company has asserted that the reactors will add enough energy to power 1.3 million homes and will save customers $12 billion over 60 years.
The reactors, projected to eventually cost $13.7 billion to $20 billion, await approval of a combined operating license from the Nuclear Regulatory Commission.
The licenses are anticipated to be awarded in 2017, and the reactors are projected to be completed by 2027 and 2028.
–News Service of Florida