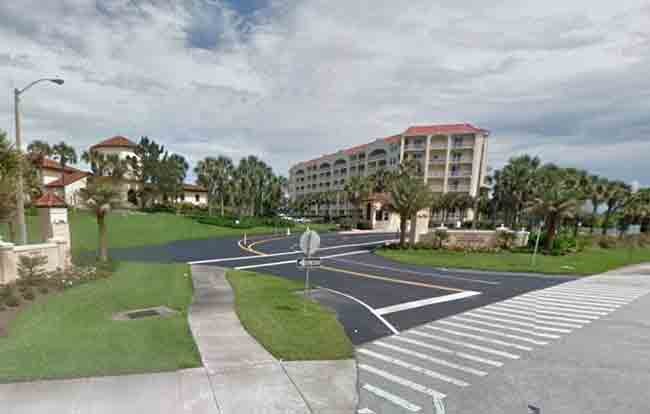 A resident of the Matanzas Shores' Surf Club 3 condominiums was leaving for work early Saturday morning when he saw a man lying on the pavement inert and cold to the touch at the foot of an eight-story tower.
The man, Nicholas W. Catalfamo, 20, was pronounced dead at the scene at 5:52 a.m. by a Flagler County Rescue unit shortly after the resident found him, and his wife called 911, at 5:30 a.m. Dec. 21. The area was soon taped off and turned into a crime scene.
By then, another witness, Vincent Acosta, a 28-year-old newspaper delivery man who had been driving by, had stopped and administered CPR, but Catalfamo was unresponsive.
A Flagler County Sheriff's incident report states that the roof access door to the tower had been found propped open, while the roof ledge "had a visible imprint which indicated that someone had possibly recently leaned on the ledge." The sheriff's Crime Scene Investigator unit was dispatched to the scene and processed areas around the roof. Detectives from the sheriff's office were also dispatched, and interviewed members of the victim's family.
The incident report states that Catalfamo fell legs first, sustaining broken bones to both legs "along with other life threatening injuries," but no head trauma. Paramedics said the injuries were indicative of a fall. Police recovered Catalfamo's iPhone, though it's not clear where the phone was recovered.
Catalfamo had been a second-floor resident of the Matanzas Shores condominium, located less than two miles south of Marineland, along State Road A1A.