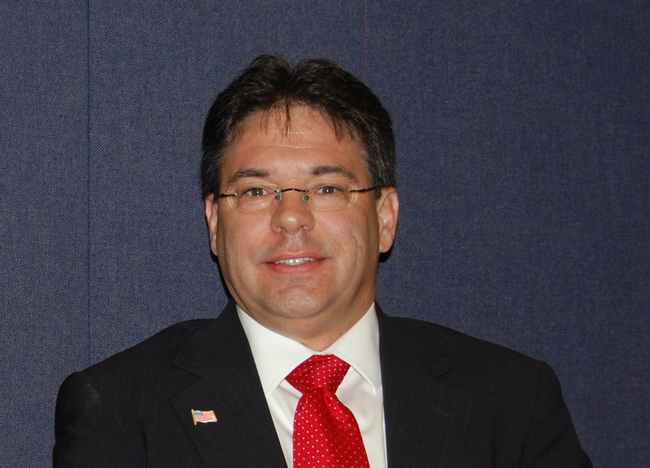 The Florida Commission on Ethics Friday agreed to a $600 settlement of an ethics complaint against Flagler County Commissioner Nate McLaughlin, essentially closing the case. The complaint stemmed from incomplete financial disclosure documentation during McLaughlin's election campaign last year. The complaint was filed by Ed Caroe, the campaign manager at the time for Bob Abbott. McLaughlin defeated Abbot in a close election.
The settlement was forwarded to Gov. Rick Scott, who will issue an executive order requiring McLaughlin to pay the fine.
"We agreed that there was a technical violation," McLaughlin's attorney, Jim Manfre, said. "In return for that we received a $600 fine rather than $1,000 fine." The commission staff had initially sought the $1,000 fine.
Caroe filed the complaint after examining McLaughlin's paperwork at the Supervisor of Elections office of Kimberle Weeks. McLaughlin had not filled in information about his assets. He had declared bankruptcy in 2008. And a tax return had not been filed. McLaughlin contended that leaving the assets portion of the paperwork blank was merely a reflection of his actual financial status at the time. He also said that he had filed the tax return, but that the supervisor had misplaced or lost it.
Weeks disagreed, saying McLaughlin alone experienced difficulties.
Weeks and Manfre disagree over the extent of her responsibilities.
"She said it was the candidates' responsibility" to fill out elections paperwork correctly. "I said the statute says something different–that the supervisor of elections has a directive responsibility to assist candidates, not a passive responsibility, a proactive responsibility."
State law is clear: "A public officer who has filed the full and public disclosure or statement of financial interests with the Commission on Ethics or the supervisor of elections prior to qualifying for office may file a copy of that disclosure at the time of qualifying," the law states. "If the filing officer receives qualifying papers that do not include all items as required by paragraph (a) prior to the last day of qualifying, the filing officer shall make a reasonable effort to notify the candidate of the missing or incomplete items and shall inform the candidate that all required items must be received by the close of qualifying."
McLaughlin and Manfre have contended that if documents had been improperly filled out, it was the supervisor's responsibility to notify McLaughlin of missing or incomplete information, ensuring that none of the disputes would have followed.
Caroe Saturday was unaware that the matter had been settled the previous day at the ethics commission. McLaughlin did not return a call and a message.