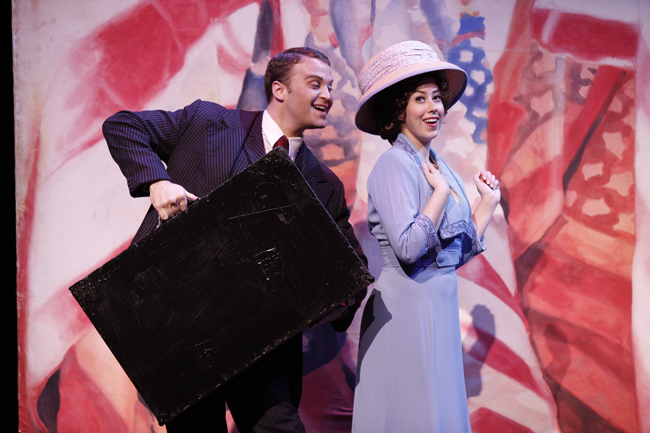 By Caren Umbarger
In my home town of Mason City, Iowa, summer kicked off every year with Band Festival, a harmonious and celebratory entertainment for young and old alike. High school marching bands from around north Iowa gathered for a grand parade down Federal Avenue and the amassed band performance at Roosevelt Field.
On the first Saturday of June in 1962, when I was eight years old, I sat on the curb of Federal with my brothers and sisters and everyone else in town. Long before we could see them, the deep vibrations of the bass drums reverberated in our chests as the bands marched from blocks away up the street toward us. This was no ordinary band festival. It was the celebration of the world premiere of the movie, "The Music Man," which Meredith Willson, a Mason City-born musician and composer, had written as "an Iowan's attempt to pay tribute to his home state." Willson's success prompted a huge response in Mason City, or River City, as he had renamed it for his musical.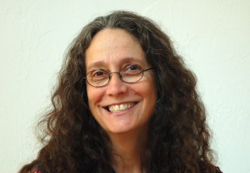 The Music Man tells the story of con man Professor Harold Hill who comes to River City, Iowa, in July 1912 with a scheme to bilk the residents. He spreads the word about the "boys' band" he is starting, collects their money—ostensibly for instruments and uniforms—and gets everyone in town excited about his "Think System." Everyone, that is, except for Marian Paroo, the piano teacher and librarian, who checks his credentials and discovers the truth about him.
Hill woos Marian in order to keep her from disclosing his true colors. Their initially antagonistic relationship changes dramatically through the show. With lively, hugely entertaining musical numbers, great dance scenes and compelling characters and story lines, Willson takes us into the heart of small-town America where "the city's cultural level" is a bane to Marian Paroo, where the school board becomes a Barbershop Quartet and where the entire population turns out for the arrival of the Wells Fargo Wagon bearing band instruments. When the boys' band turns out to be a hoax and the people realize they've given their money to a con man, Marian and Harold dis-cover what they mean to each other and she steps in to help the town see him through her changed eyes.
---
One Night Only:
Winwood Theatricals' production of "The Music Man" at the Flagler Auditorium Tuesday, Feb. 15, at 7:30 p.m. Adults: $39 per ticket. Youth: $28 per ticket. Call the Flagler Auditorium box office at 437-7547 Monday through Friday, 9 a.m.-4 p.m.
---
---
The young people in Mason City were brought up on band music as participants in the town's strong school band program. In my family, the question was not: Would we play an instrument? It was: Which band instrument would we choose to study? Even as a five year old, I remember the ruckus I caused when I announced that my choice was the violin. With our daily 30-minute practice regimen, each of my siblings and I became good players. I performed often for friends and family, and for my grandfather Frank Simon, a renowned cornetist and conductor, who was a band judge for the Music Man celebration in 1962.
Both of my grandfathers were well acquainted with Meredith Willson. One was his schoolmate all the way through high school and one cleared the way for an audition with John Phillip Sousa that landed Willson a flute and piccolo position in his band.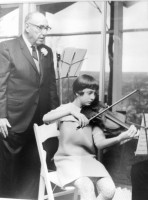 What Harold Hill did for the hum-drum little town of River City was to inspire the people there to love music and embrace the community that arose when music was shared. True, he wasn't actually a music teacher, but he knew how to reach all the people, and that was through their children, where the innate love of music lies in wait for a path to expression. (Flagler County has had its own music man in the person of Jonathan May, who brought his light and love here and sparked a birth of orchestral music that now has over 275 children learning to play stringed instruments in the Flagler Youth Orchestra. When Mr. May passed away a year ago, I was hired to fill his position as Artistic Director of the Flagler Youth Orchestra.)
The Music Man is a love story as well as a story about how music can bring people together in a community. It's also a story of desire—the desire that lives within children to learn how to make music. If you love music, children and a good love story, you won't want to miss the one night-Broadway production of "The Music Man" at the Flagler Auditorium Tuesday, February 15, at 7:30 p.m. This show is excellent family fare, so bring your kids.

Caren Umbarger is the Artistic Director of the Flagler Youth Orchestra. Read her previous column here. She can be reached by email here.
Watch the opening scene of "The Music Man":