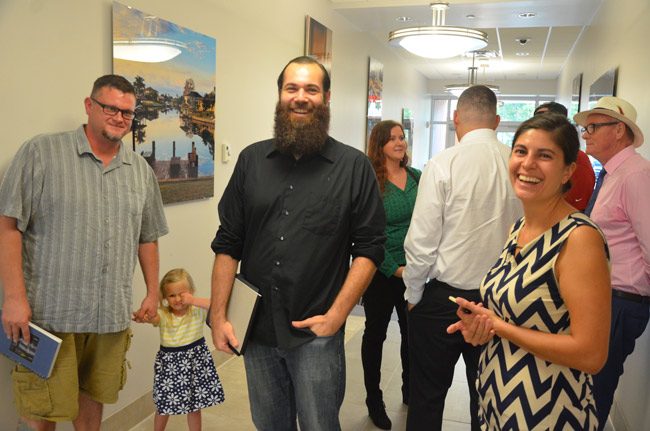 Palm Coast's long municipal nightmare is over: the city's planning board on Wednesday unanimously approved a Moonrise Brewing Company's application to open its brewing operation, bar and tasting room at European Village, where the first glass of brew should be poured by October, with Moonrises's own products flowing by late November or early December.
It will be Palm Coast's and Flagler County's first microbrewery, finally tapping into a $23.5 billion industry that grew 6 percent last year after a decade of expansion, with almost 200 craft brewers in Florida, and that has a teeming and often lucrative following.
"Palm Coast is dying for this," says Vance Tyson Joy, the brewmaster who's creating the company with Benjamin Davenport and Ashley Dees. "There's nothing else, there's nothing like this. I don't mean to put the city down or anything but it's all franchises. Here we are opening a family-owned place that we're going to be working ourselves and be a part of the community. We think they're going to come out in droves to support us."
Moonrise Brewing will be a 3.5-barrel brewhouse in three units at European Village, producing about 70 barrels a month. That's around 2,200 gallons or, in more beery terms, 15,000 pints, 75 percent of which is intended for sale at that location. The rest will be distributed to a dozen local businesses. If Moonrise Brewing grows—and its founders are speaking as if it will—it'll be through a separate production facility in an industrial part of town devoted exclusively for production and distribution. But for now, the attention is on European Village.
"You're speaking my language," Jake Scully, a microbrew pilgrim and a member of the Palm Coast Planning Board, told Joy before the panel's unanimous vote approving the special exception the business was applying for.
The city in July 2015 amended its rules to allow microbreweries as a special exception in certain commercial districts. The state defines a microbrewery as a location where low-alcohol beer is produced, packaged for distribution or consumed on site, with no more than 15,000 gallons of production a year.
"The project will offer a unique and distinctive experience for residents and visitors to Palm Coast," City Planner Ida Meehan said. "The applicants have a well-established professional record in the industry, experience with start-ups and business development."
Joy, 47, is a supremely confident single father who speaks of his craft the way a maestro speaks of music. "There's really no question that I can't answer about this industry," he told the planning board at one point.
His partners appear used to it: they step in occasionally to steer him away from revealing too much. But he's self-assured enough to be quite revealing. He's been brewing commercially for almost 10 years, was a home-brewer for 10 years before that, and graduated in 2009 from the World Brewing Academy's Siebel Institute in Chicago (the same city's famed Art Institute's equivalent for brewers, though he is an avid Knicks fan, a remnant of his New Jersey youth).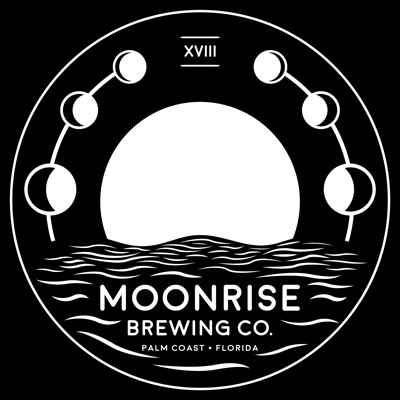 He and Davenport are both alumni of St. Augustine's Ancient City Brewing, where Joy was the brewmaster, Davenport the tapper manager. Like all brewmasters worth their hops, Joy had at some point, to slay his overlords. "They're brewing all my recipes, we decided to branch off on our own and do our own thing," Joy said. That's how an industry rebellious by nature has grown, whether by challenging the established brewers as an industry or doing the same within the microbrewery world, which can be fiercely competitive: it's where all the creativity is, where all the foaming egos are—and where all the beer worth the name happens to be.
Distinction is built into the business model. "Most of the big domestic beers are lagers, and there's been this trend," Joy explained. "Just like coffee, people want more robust, more flavorful beers, and with the water we have in Florida, and the hardness of our water, it's perfectly suited for brewing ales. So 90 percent of pour beers will be ales, not lagers like these big companies. Very robust beers, very hoppy beers. It's a lot more flavorful and robust, different flavors. We will probably offer a European-style pilsner, which is the style of all these domestic beers, but doing it in a craft way. We're planning on having some craft sodas that I'm going to design and make ourselves there. We'll have unique beers compared to everybody else in Florida as well."
Dees, 29, will oversee the kitchen, marketing and bookkeeping. Davenport, 32, will oversee the front of the house—customer service and community involvement. All three made their pitch to the planning board, though from the city's perspective it was clearly a formality by then. Mostly, anyway.
Richard Rubin, who co-owns a two-unit business at European Village, told the board he was not sure if he was for or against the microbrewery, or if it was a good or bad thing, though most of what he said was to raise what he repeatedly characterized as "concerns." Repeatedly, however, the concerns he raised were based on misinterpretations. He was worried about the weight of the equipment on the floors of the microbrewery's units, though the weight will be nowhere near what he imagined it to be (and the city will be ensuring load safety before issuing a certificate of occupancy). He was concerned about the brewery's seemingly limited hours of operations, though those hours, Joy said, will conform with the Village's. He was "concerned" about the sort of competition the business would create for other bars at European Village. And he'd been under the impression that the planning board had given "overwhelming" support to the microbrewery proposal when it was discussing it for the first time Wednesday, but he had misunderstood that, too. It was the board at European Village that had voiced its support.
Ky Ekinci, co-owner of The Humidor at the Village—one of the bars Rubin was referring to–provided a more generous perspective. "Ormond Beach has a microbrewery," Ekinci said. "Daytona Beach has a microbrewery. Port Orange has a microbrewery. And St. Augustine has a microbrewery. So microbreweries, beyond all these nitty-gritty and small technicalities really do two things. They create an amazing tourist attraction, if they succeed indeed, and based on their industry knowledge and the brewmaster's experience, I have no doubt this will be a brewery that's going to make noise, not only locally but hopefully regionally statewide and beyond, soon."
The second factor, he said, is entrepreneurial. To that end, European Village being a chief destination for tourism in the city—Palm Coast's busiest such destination year-round, not just on special events—is the right fit for the brewery and its originality. "This particular business is really a primary example of entrepreneurship," he said, "grassroots with real people, locally-owned, so that's going to be a tremendous addition, I think, to the city of Palm Coast." The brewery, he said, could only help other businesses as a draw, to the point of comparing it to Mezzaluna, the pizzeria "anchor business" that uniquely draws traffic to European Village.
Laura Castro, who'll be the brewers' landlord (she also owns Chophouse 101 next door, which includes another one of the bars Rubin was concerned for, and Burrito 101 at European Village), is on the board of directors at European Village. She had thought of starting a microbrewery herself, traveling extensively to study the possibility. But Joy convinced her to make room for Moonrise Brewing. "If it wasn't them that came to me and asked to do this," Castro said, "if it was any other person with no previous experience, I'd be like, no, I'm not going to do this. You don't know what you're doing because it's a very serious business. But I know that they know what they're doing."
Joy confidence seems to echo a success from a time machine. "We could put this in an industrial park and our bar would still be busy," he says, explaining why he's not worried about foot traffic. "We're going to be a draw, we're going to bring people to European Village because that's where we are. We're not relying on just the people that happen to be walking around European Village coming into our location. We think that our crowd is going to be people specifically going there because we're there."
And not just to benefit the microbrewery, he projects. "We feel we're going to increase business for every business at European Village and be a draw for people looking to visit breweries," Joy says. "Just even coming up the highway a lot of people are on their GPS, like, is there a brewery we can stop at on the way, and European Village is right off the highway there."