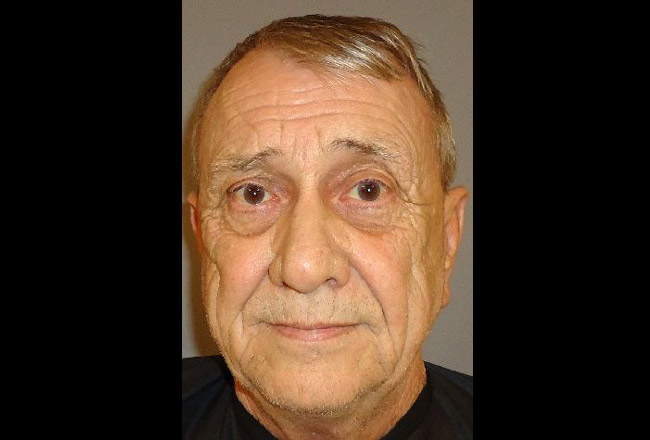 Paul Miller, the 66-year-old resident of South Flagler Avenue who, according to Flagler Beach Police Chief Dan Cody, shot and killed his neighbor over an argument about a dog Wednesday evening, was booked into the Flagler County jail this evening on a second degree murder charge.
Miller shot five times at Dana Mulhall, his next-door neighbor, hitting Mulhall at least three times, including once in the chest and once in the neck. The shooting took place shortly after 6 Wednesday evening, after Mulhall, a landscaper and long-time resident of Flagler Beach, had returned from a bar and complained about Miller's barking dog. Complaints about Miller's dog have reportedly been frequent. The two men argued across the light-born picket fence that surrounds Miller's well-tended front yard.
Mulhall, according to Flagler Beach police, threatened to kill Miller and his dog. Miller took out a 9 mm and shot Mulhall, who was not armed.
Miller had been freed late Thursday evening after he was questioned by Flagler Beach police. Flagler Beach Police Chief Dan Cody this morning said he was free pending the results of an autopsy and the State Attorney's decisions. But the State Attorney's office Thursday afternoon said the Flagler Beach police could charge Miller independent on the State Attorney's decisions, which normally follow the State Attorney's own procedures.
Miller's release had been a surprise.
The arresting agency is listed as the Flagler County Sheriff's Office on Miller's jail log. If convicted of the second-degree charge, Miller faces 30 years in prison. No bond was set Thursday evening. Miller's jail log notes that he has a tombstone tattoo on his left arm.
Earlier: