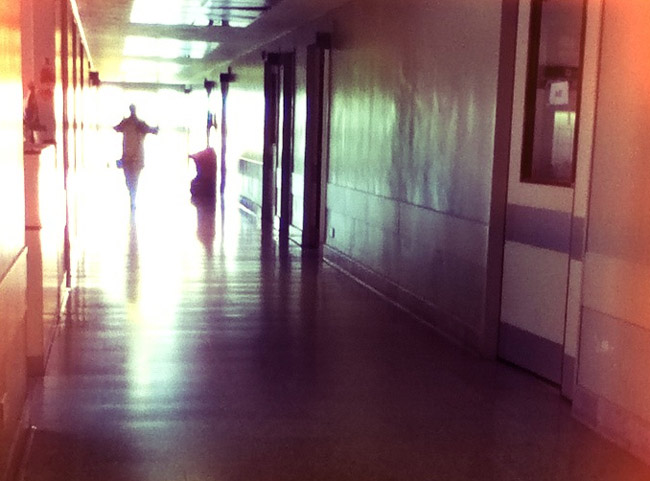 The federal government gave final approval Friday to Florida's long-debated proposal to overhaul the Medicaid system by requiring beneficiaries statewide to enroll in HMOs and other types of managed-care plans.
The decision was not a surprise: Federal officials signaled earlier this year that they would grant approval. Also, the Obama administration had already signed off on requiring managed care for tens of thousands of Florida seniors who need Medicaid-funded long-term care.
But Friday's announcement was a victory for Gov. Rick Scott and Republican lawmakers who approved the proposal to move to statewide Medicaid managed care in 2011, amid controversy about whether the changes would best serve the needs of low-income Floridians.
Scott this year lobbied U.S. Department of Health and Human Services Secretary Kathleen Sebelius for approval and said the managed-care changes will lead to improved coordination of care for beneficiaries. Republicans also have argued that the changes will help control rising Medicaid costs.
The approval of what is known as a Medicaid "waiver" came in a letter from the federal Centers for Medicare & Medicaid Services, which is part of Sebelius' department.Florida is leading the nation in improving cost, quality and access in the Medicaid program," Scott said in a prepared statement. "CMS's final approval of our Medicaid managed care waiver is a huge win for Florida families because it will improve the coordination of care throughout the Medicaid system. Health-care providers can now more effectively manage chronic conditions and work with families to provide preventative treatments."
Florida CHAIN, a patient-advocacy group that has been among the most-vocal critics of the managed-care requirement, issued a news release that said the federal government had included safeguards that will help protect beneficiaries. Among those safeguards: HMOs will have to spend at least 85 percent of the money they receive on patient care, a concept known in the insurance industry as a "medical loss ratio."
But Florida CHAIN also said patients and advocates will have to remain "vigilant" and pointed, in part, to controversies about a Medicaid managed-care pilot program that began in 2006 and 2007 in Broward, Duval, Clay, Baker and Nassau counties.
Despite these federal safeguards, the focus now shifts to the state and its efforts to implement this program that will affect access to care for millions of patients in all 67 counties," Florida CHAIN's statement said. "The countless reports of disrupted, delayed and denied care streaming in from the original five counties are still very fresh in the minds of all stakeholders."
The state Agency for Health Care Administration said the plan approved Friday ultimately could affect 2.9 million people, with enrollment in managed-care plans tentatively scheduled to start in April 2014. The related move to enroll seniors in managed-care plans is slated to start this August in central Florida.
In the approval letter, federal officials also signed off on the continuation of a $1-billion-a-year program that helps hospitals and other providers care for uninsured and low-income people. That program, known as the Low Income Pool, is closely watched by the state's hospital industry.
Along with people in the five pilot counties, hundreds of thousands of Medicaid beneficiaries already get care through HMOs. But others are part of a health-care payment system known as "fee for service" that critics have long derided as fragmented.
Scott and Republican lawmakers in 2011 approved making managed-care enrollment mandatory for almost all beneficiaries statewide and set up a process that involves HMOs and other types of plans, known as provider-service networks, competing for contracts in 11 different regions. The state needed federal approval before it could move forward with the changes, and the process crept slowly as AHCA and Obama administration officials negotiated details.
Even though final approval did not come until Friday, AHCA has already started the process of selecting managed-care plans to serve the 2.9 million people. It is expected to award contracts in September and has received proposals from about 20 managed-care plans, including major industry players such as Coventry Health Care of Florida, Humana Medical Plan, WellCare of Florida, Sunshine State Health Plan and UnitedHealthcare of Florida.
–News Service of Florida