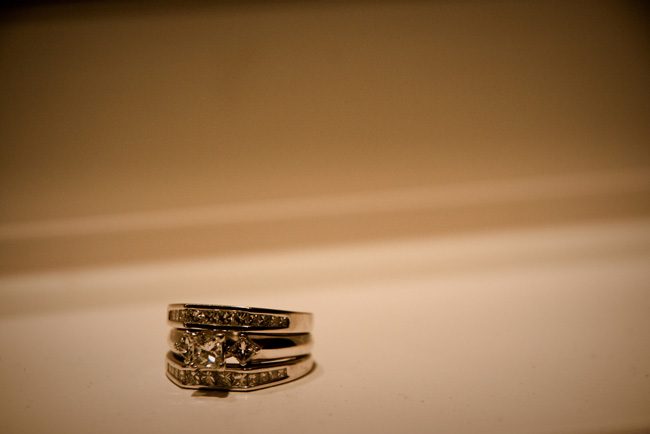 Come noon this Valentine's Day, Feb. 14, the oldest tradition in human societies will get a new ring on the steps of the Flagler County courthouse, where Clerk of Court Tom Bexley will lead a mass marriage ceremony for all willing couples who'd have applied for a license between Dec. 18 and Feb. 9.
Bexley intends to make the annual Valentine's Day marriages a new local tradition.
"There's a number of other state offices in Florida that do that, it's good for public relations, it teaches people a little but about what we do," Bexley said. "It feels good. It's a good community service thing."
It is also a chance to lend the courthouse a less austere feel, considering that most people who go there do so for less auspicious circumstances–and some walk in only to walk out a different door, to jail and to prison.
Marriage is rich with its own jingles of balls and chains, but not usually in its more delirious early stages, particularly when courthouse ceremonies have the added advantage of sparing the couple the need to negotiate family politics, location hassles and costs. In this case, couples will also get to save $30, a local fee that Bexley will waive and that usually applies for the performing of a ceremony, in addition to the state's $86 marriage license fee, which can't be waived. (It was previously reported as $94.50, but the state recently decreased the fee.)
The ceremony will take place on the steps of the Kim Hammond Justice Center in Bunnell, with Bexley officiating and delivering a wedding-day sermon of sorts. "That's part of the deal," he said. "If these folks are going to take part in this ceremony they're going to have to listen to my words of wisdom, however wise they turn out to be."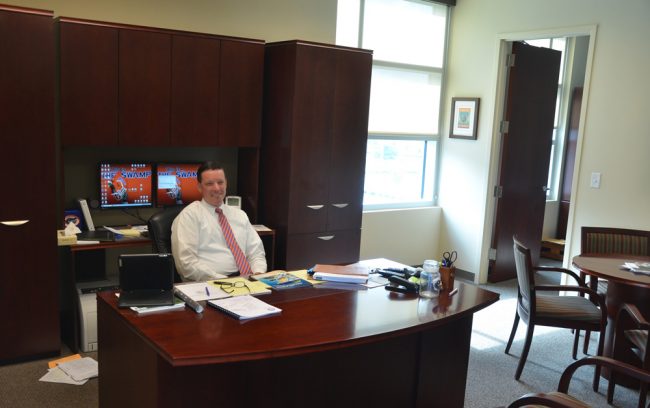 And yes, the ceremony is open to all denominations, all dispositions, all orientations. "Same sex marriages, absolutely," Bexley said, noting that while some clerk's offices in the state have chosen to stop performing marriage ceremonies in order not to have to perform same-sex ceremonies, Flagler began issuing licenses–and performing ceremonies–to same-sex couples as soon as it became legal to do so, starting in January 2015. "Come one, come all," Bexley said.
That also includes couples who would like to more ceremonially renew their marriage vows. No applications necessary in that case.
The ceremony will include refreshments and live music. Guests are welcome.
The clerk's office routinely issues marriage licenses but also regularly performs ceremonies, with any of the clerk's deputies officiating. It performed 103 in the past year alone. There's a small chapel often used to that end near the clerk's recording office at the courthouse.
In order to be eligible to register for the Valentine's Day ceremony, application for marriage licenses must be made between December 18th 2017 and February 9th 2018. Couples will receive a special official Certificate of Marriage commemorating the special day. The certificates will be mailed within one week from the date of the ceremony.
For more information, contact the Recording Department, 386-313-4360, Kim C. Hammond Justice Center, 1769 East Moody Boulevard, Building 1, Bunnell, Florida. Details are also available at www.flaglerclerk.com.