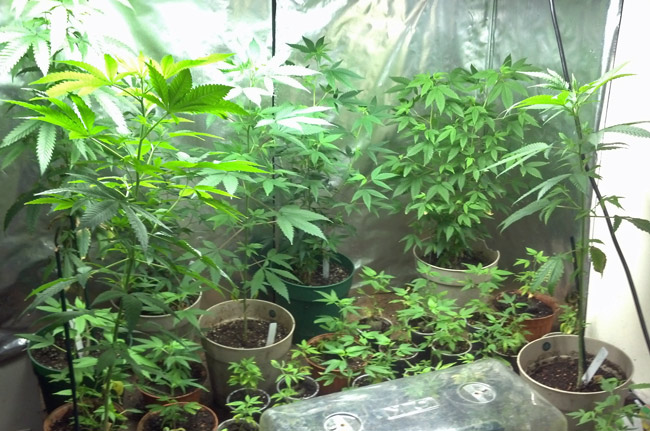 Shaune Lawrence is a resident of 5 Fleming Court in Palm Coast. Early this morning (at 4 a.m.) he called 911 to report a home invasion. He told deputies that two men had tried to rob him.
Deputies spoke with Lawrence, 54, and gained consent to enter his home–to search for the two men who were purportedly still inside.
Instead of finding the men, deputies discovered a spare bedroom and a bathroom used as active marijuana "grow rooms." The rooms had an elaborate grow setup with lights and chemicals used for cultivating pot, the Flagler County Sheriff's Office reported.
The alleged robbers were not found in the house.
Deputies dismantled the grow equipment. A total of 110 marijuana plants were removed from the residence by Sheriff's Office detectives called to the scene. At full potential, these plants would have yielded 55 pounds of marijuana with a street value of $44,000.
Lawrence is charged with cultivating marijuana, possession of more than 20 grams of marijuana and possession of drug paraphernalia. He's being held on $5,000 bond.
Lawrence's is the fourth busted pot house in Palm Coast in the last 10 months. In February, the Sheriff's Office busted a marijuana-grow house at 20 Princeton Lane in Palm Coast, where the plant count was cleverly kept at 24, one short of triggering the stiffer penalties. In June, a woman unraveled her husband's operation after she discovered he'd been growing pot at 111 Birchwood Drive, where cops discovered an elaborate grow house with a ventilation system. And late last month at yet another house, at 15 Wheatfield Drive, the sheriff's office removed 48 plants.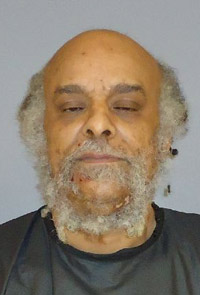 As many other states are either legalizing pot, decriminalizing its possession or, like the federal government, diminishing enforcement of existing laws prohibiting pot growing or possession, Florida continues to take a harsher approach, though there have been faint attempts to legalize medical marijuana.
Advocates of legalization have been encouraged by the trend in other states. "I truly believe this is the year we're going to see some leadership on this issue," Jodi James, executive director of the Florida Cannabis Action Network (FLCAN), told Sunshine State News in November. FLCAN calls itself the state's leading marijuana reform group.
"In Washington and Colorado, the people and their government have discovered that the sky didn't fall in after Nov. 6, and they were able to expand their regulation and control," she said. "What we have right now in Florida is putting cannabis into the hands of black markets, criminals, terrorists, and people who would damage our society from the inside-out. That's not control, but that's what you get with prohibition."