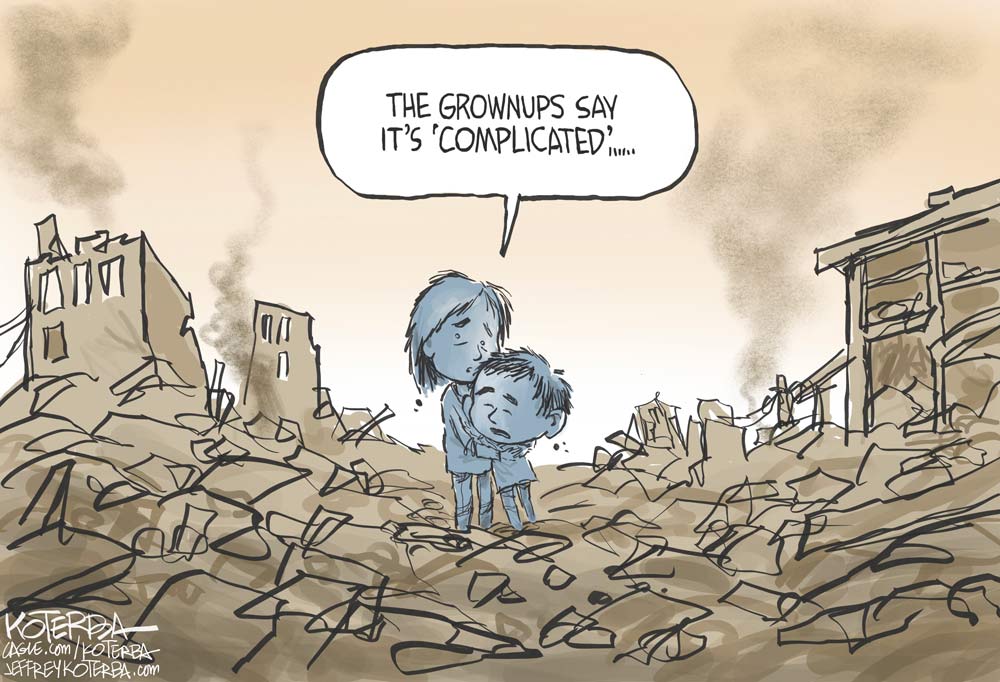 To include your event in the Briefing and Live Calendar, please fill out this form.
Weather: Partly cloudy. A slight chance of showers in the afternoon. Highs in the mid 70s. Northeast winds 10 to 15 mph with gusts up to 25 mph. Chance of rain 20 percent. Friday Night: Partly cloudy in the evening, then becoming mostly cloudy. A 20 percent chance of showers. Lows in the lower 60s. Northeast winds 10 to 15 mph. Check tropical cyclone activity here, and even more details here. See the daily weather briefing from the National Weather Service in Jacksonville here.




Today at a Glance:
Free For All Fridays with Host David Ayres, an hour-long public affairs radio show featuring local newsmakers, personalities, public health updates and the occasional surprise guest, starts a little after 9 a.m. after FlaglerLive Editor Pierre Tristam's Reality Check. Today's show: How to lead a better stress-free life, with the time change ahead and other stressors. See previous podcasts here. On WNZF at 94.9 FM and 1550 AM.
The Flagler Woman's Club invites you to its Craft Extravaganza Friday, November 3 and Saturday, November 4 from 9 a.m. to 2 p.m. It will be held at our clubhouse, 1524 South Central Ave., Flagler Beach. Come and choose from the wide assortment of uniquely handcrafted items including home décor, gifts, clothing, accessories, holiday decoration and much more. Bake Sale, Raffles. Lunch available from 11 a.m. to 1 p.m. For more information call Penny at (386)447-0399. Check out our website.
The Blue 24 Forum, a discussion group organized by local Democrats, meets at 12:15 p.m. at the conference room behind the Beverly Beach Town Hall, 2735 North Oceanshore Boulevard, Beverly Beach. It normally meets at the Palm Coast Community Center, but will be meeting at Beverly Beach through Aug. 11. Come and add your voice to local, state and national political issues.




Central Park Bike Rodeo & Ride: 5 to 7:00 p.m. at Central Park in Town Center, 975 Central Ave., Palm Coast. Join us for an exciting and educational family-friendly event celebrating Mobility Week in Palm Coast! In partnership with the Palm Coast Fire Department, Flagler County Sheriff's Office, Florida Department of Transportation, and River to Sea Transportation Planning Organization, the Central Park Bike Rodeo & Ride promises an unforgettable experience for all ages. Don't have a bike? No problem! We'll have bicycles on hand for you to use. Highlights include:
Bike Alongside First Responders: Ride around Central Park's picturesque lake with Palm Coast Firefighters and Flagler County Sheriff's Deputies.
Free Bike Helmets: Receive a free helmet for a safe ride.
Complimentary Bike Lights: Stay visible and safe as the sun sets.
Food Truck Delights: Satisfy your taste buds with local food truck offerings.
Bicycle Safety Education: Learn essential tips for safe cycling.
First Friday in Flagler Beach, the monthly festival of music, food and leisure, is scheduled for this evening at Downtown's Veterans Park, 105 South 2nd Street, from 5 to 9 p.m. The event is overseen by the city's Community Redevelopment Agency and run by Laverne M. Shank Jr. and Surf 97.3
"Educating Rita," a staged reading at City Repertory Theatre, starring Annie Gabis and Jack Rose, at CRT's Black Box theater, Suite B207, 160 Cyprus Point Parkway, City Market Place, Palm Coast, 7:30 p.m. on Nov. 2, 3 and 4 and 3 p.m. on Nov.5. Tickets are $250, $15 for students. Call 386-585-9415 or visit www.crtpalmcoast.com. An engaging performance of Willy Russel's masterful Educating Rita, an unforgettable theatrical experience that explores one working-class woman's courageous quest to break free from her social constraints. Through witty banter and heartfelt moments, the play weaves together a tale that is both profoundly moving and hilariously entertaining.
Editorial Notebook: Today's euphemism for terrorists: "Settler Extremists." The Times on Thursday ran as its morning lead a story that would have been a hilarious parody of journalistic hypocrisy if it weren't about massacres: "How a Campaign of Extremist Violence Is Pushing the West Bank to the Brink." That's the headline. The subhead: "Israeli settlers and Palestinians have been locked in a cycle of bloodshed for decades. But extremist settler attacks could send the conflict out of control." The wording is packed with deception. These aren't "settlers." They're colonists on land that doesn't belong to them. They haven't been "locked in a cycle of bloodshed for decades." The Israeli army–itself so deceptively called "Israel Defense Force"–turns a blind eye to colonists' violence no less than did white authorities in the Jim Crow South, to supremacists' lynchings and murders of Blacks. And these aren't "extremist settlers" or "extremist settler attacks." These are terrorists, and their attacks, as even the images that accompany the article show, are nothing short of terrorism. The word "terrorist" appears once in the article, in the very same sentence as the euphemism, but in reference to Hamas: "Some of the specific incidents, like the killing in the olive grove, reflect a longstanding problem in the West Bank that has gotten much worse since the Oct. 7 terrorist attacks: Heavily armed settler extremists have operated with impunity for years, many Palestinians say, and now their assaults are becoming bolder, deadlier and nonstop." There's no disputing the terrorism–the war crimes–of Oct. 7. But the Times discredits its word usage with those differences. Reuters is on firmer ground with its policy of not using the word "terrorist" or "terrorism" unless its reporters are quoting someone. The preferred word is "militants," though in its own article on colonists' attacks, it still refers to them as "settlers." The opening paragraphs of that article" "Mourning his father and brother, Mohammed Wadi says armed Israeli settlers from outposts overlooking his olive-growing West Bank village no longer aim low when they shoot at Palestinian neighbours. "Now, they shoot to kill," he said. Violence in the Israeli-occupied West Bank, already at a more than 15-year high this year, surged further after Israel hurtled into a new war in the separate enclave of Gaza in response to Palestinian militant group Hamas unleashing the deadliest day in Israel's history on Oct. 7."
—P.T.
Now this: Brel's "Fernand," with the lyrics in both languages below–presumably provided by AI.
To say that Fernand is dead
Dire que Fernand est mort
To say that Fernand is dead
Dire qu'il est mort Fernand
To say that I am alone behind
Dire que je suis seul derrière
To say that he is alone in front
Dire qu'il est seul devant
Him in his last beer
Lui dans sa dernière bière
Me in my fog
Moi dans mon brouillard
Him in his hearse
Lui dans son corbillard
Me in my desert
Moi dans mon désert
In front there is only a white horse
Devant y a qu'un cheval blanc
Behind it is only me crying
Derrière y a que moi qui pleure
To think that there isn't even any wind
Dire qu'y a même pas de vent
To wave my flowers
Pour agiter mes fleurs
Me if I were the Good Lord
Moi si j'étais l'Bon Dieu
I think I would have remorse
Je crois qu'j'aurais des remords
To say that now it's raining
Dire que maintenant il pleut
To say that Fernand is dead
Dire que Fernand est mort
To say that we are crossing Paris
Dire qu'on traverse Paris
In the very early morning
Dans le tout p'tit matin
To say that we are crossing Paris
Dire qu'on traverse paris
And it looks like Berlin
Et qu'on dirait Berlin
You, you, you you don't know
Toi, toi, toi tu sais pas
You sleep but it's sad to death
Tu dors mais c'est triste à mourir
To be forced to leave
D'être obligé d'partir
When Paris still sleeps
Quand Paris dort encore
I'm dying of desire
Moi je crève d'envie
To wake people up
De réveiller des gens
I will invent a family for you
J't'inventerai une famille
Just for your funeral
Juste pour ton enterrement
And then if I were the Good Lord
Et puis si j'étais l'Bon Dieu
I don't think I would be proud
Je crois que je ne serais pas fier
I know we do what we can
Je sais on fait ce qu'on peut
But there is a way
Mais il y a la manière
You know I will come back
Tu sais je reviendrai




I will come back often
Je reviendrai souvent
In this fucking field
Dans ce putain de champ
Where you should rest
Où tu dois te reposer
In summer I will cast shadow
L'été je ferai de l'ombre
We will drink silence
On boira du silence
To Constance's health
À la santé d'Constance
Who doesn't care about your shadow
Qui se fout bien d'ton ombre
And then adults are so full of shit
Et puis les adultes sont tellement cons
That they will wage war on us
Qu'ils nous feront bien une guerre
So I'll come for good
Alors je viendrai pour de bon
Sleep in your cemetery
Dormir dans ton cimetière
And now good God
Et maintenant bon Dieu
You had a good laugh
Tu as bien rigolé
And now good God
Et maintenant bon Dieu
And now I'm going to cry
Et maintenant j'vais pleurer
View this profile on Instagram

The Live Calendar is a compendium of local and regional political, civic and cultural events. You can input your own calendar events directly onto the site as you wish them to appear (pending approval of course). To include your event in the Live Calendar, please fill out this form.
For the full calendar, go here.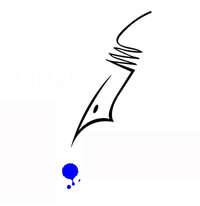 [John] Marshall then penned a sentence one of the most misquoted he ever wrote-summarizing his benign judgment of the new president. In Marshall's words, "The democrats are divided into speculative theorists and absolute terrorists: With the latter I am not disposed to class Mr. [Thomas] Jefferson." In his 1916 biography of Marshall, Beveridge inexplicably omitted the word "not" from this passage, thus giving it the very opposite meaning that Marshall intended." The result was to overstate Marshall's fear of Jefferson and to charge him with a partisanship he did not embrace. Beveridge's false depiction of Marshall's attitude was accepted by a generation of scholars and writers. As a consequence, Marshall was painted far more conservatively than he deserved to be. The High Federalists might have considered Jefferson an "absolute terrorist," but John Marshall certainly did not.
–From Jean Edward Smith's John Marshall: Definer of a Nation (1996).