To include your event in the Briefing and Live Calendar, please fill out this form.
Weather: Mostly cloudy with a slight chance of showers and thunderstorms. Highs in the upper 80s. West winds 5 to 10 mph. Chance of rain 20 percent. Saturday Night: Partly cloudy. A slight chance of showers and thunderstorms in the evening. Cooler with lows in the mid 50s. Chance of rain 20 percent. Check tropical cyclone activity here, and even more details here. See the daily weather briefing from the National Weather Service in Jacksonville here.




Today at a Glance:
Today and Sunday: Creekside Music and Arts Festival 2023, the 18th edition, at Princess Place Preserve, 2500 Princess Place Road, Palm Coast, Fla., Saturday and Sunday, October 7 and 8, from 10 a.m. to 5 p.m. each day, admission is $10 per person, kids 12 and under get in free. Free parking. Gather under the majestic oaks for this local tradition that celebrates the natural beauty of Northeast Florida. Bring a lawn chair and enjoy a variety of music including bluegrass, country, rock & classic hits. Shop rows of unique arts & craft vendors. There'll be historic demonstrations from a blacksmith, a fur trapper and pottery wheel creations. Kids zone with train rides, pony rides, petting zoo, hayrides, bounce houses. Big food court. Fall festival brews in the beer garden. Explore the Princess Lodge and other historic sites. Organized by Flagler Broadcasting.
The Flagler Beach All Stars hold their monthly beach clean-up starting at 9 a.m. in front of the Flagler Beach pier. All volunteers welcome.
Monthly Volunteer Clean-Up Day at the Florida Agriculture Museum, 2 to 5 p.m. at 7900 Old Kings Road N., Palm Coast. All chores will be light-duty cleanup. You'll be working on things like cleaning exhibits and keeping the farm and venue in tip-top shape for visitors, staff and animals. This is a perfect opportunity for teenagers who need community service hours for school; or any volunteer services who need community service hours. The museum provides all supplies. Just bring your gloves and drinking water. Check-in at the Gift Shop to fill out the volunteer form. Call (386) 446-7630.
The Saturday Flagler Beach Farmers Market is scheduled for 9 a.m. to 1 p.m. today at Wickline Park, 315 South 7th Street, featuring prepared food, fruit, vegetables , handmade products and local arts from more than 30 local merchants. The market is hosted by Flagler Strong, a non-profit.
Maze Dayz Fall Festival, Cowart Ranch and Farms, 8185 West Highway 100, Bunnell. $15 per person. Get lost in our walk through maze, pumpkin Patch with lots of picture opportunities, buy local produce from our sunflower patch, tractor driven hayrides and a lot more.
Sunshine and Sandals Social at Cornerstone: Every first Saturday we invite new residents out to learn everything about Flagler County at Cornerstone Center, 608 E. Moody Blvd, Bunnell, 1 to 2:30 p.m. We have a great time going over dog friendly beaches and parks, local social clubs you can be a part of as well as local favorite restaurants.
Stetson Choral Festival: The Stetson University Choral Festival features a select high school choir performing S.A.T.B. repertoire. Led by Dr. Timothy Peter, Stetson University's Director of Choral Activities, and Dr. Sandra Peter, this two-day festival focuses on healthy singing, spirited rehearsals and outstanding performances as we develop the joy of singing through musical excellence. Starting at 9 a.m., with a 7 p.m. public concert, at no cost, at at Stetson Baptist, 1025 W Minnesota Ave, DeLand, featuring the Stetson Concert Choir and the Festival High School Honor Choir.
Grace Community Food Pantry, 245 Education Way, Bunnell, drive-thru open today from 10 a.m. to 1 p.m. The food pantry is organized by Pastor Charles Silano and Grace Community Food Pantry, a Disaster Relief Agency in Flagler County. Feeding Northeast Florida helps local children and families, seniors and active and retired military members who struggle to put food on the table. Working with local grocery stores, manufacturers, and farms we rescue high-quality food that would normally be wasted and transform it into meals for those in need. The Flagler County School District provides space for much of the food pantry storage and operations. Call 386-586-2653 to help, volunteer or donate.
Notably: Is this sustainable? From Statista: "The price of single-family homes in the U.S. has been climbing upwards since first reaching a new high in February of 2022, releases by the Federal Housing Finance Agency show. The FHFA House Price Index increased to more than 409 index points in July, the latest month on record, up from 406 points in June and 396 in February. […] Between June 2022 and February 2023, the market had broken its relentless upward trajectory as mortgage rate increases put pressure on the market by deterring buyers and investors. One factor driving rates up was the Fed's measures to rein in inflation caused by responses to the war in Ukraine. […] Another factor in prices that are rising once more are tight inventories, a consequence of long-term trends like the new-found tendency of older Americans to "age in place" rather than to downgrade, snowbird or move into retirement communities." No aging in place in Palm Coast's trends.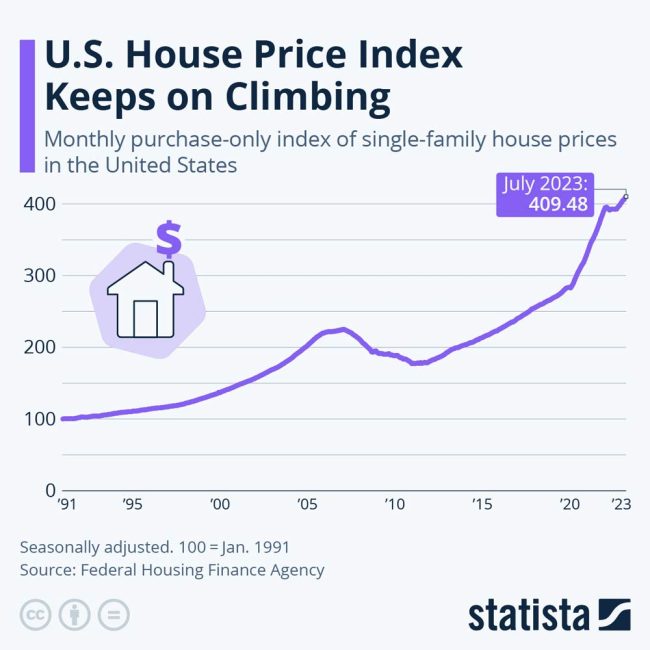 Now this: Víkingur Ólafsson has a new recording of Bach's Goldberg Variations. Here's the opening Aria:
View this profile on Instagram

The Live Calendar is a compendium of local and regional political, civic and cultural events. You can input your own calendar events directly onto the site as you wish them to appear (pending approval of course). To include your event in the Live Calendar, please fill out this form.
For the full calendar, go here.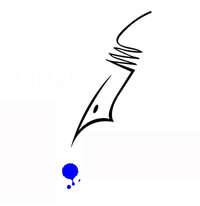 Gone are gender-neutral bathrooms, hallway art that in some cases featured nudity and student murals that had been completed in February and were expected to remain for several years. Student orientation leaders had to remove Black Lives Matter and Pride pins from their polo shirts. A student government election this week pitted a returning student against a new student backed by a newly formed campus chapter of the conservative organization Turning Point USA. Dan Duprez, a former New College admissions officer, said he was troubled by the tactics used to grow the incoming class, noting that the grade-point averages and standardized test scores of new students were lower than those of past freshman classes. He recalled a colleague showing him an admissions essay that was a screenshot of cellphone notes, "riddled with incorrect spelling and grammar, saying, basically, 'I just want to play ball.'" "That person went on to be accepted," Mr. Duprez said. Administrators say they had little time to recruit the large incoming class that they wanted. Many top athletes had already committed to other schools, and critics say New College recruited students heavily from Christian schools. Mr. DeSantis has said he wants New College to model itself after Hillsdale College, a private Christian institution in Michigan.
–From "Sports Are In, Gender Studies Are Out at College Targeted by DeSantis," by Patricia Mazzei, The New York Times, Sept. 22, 2023.