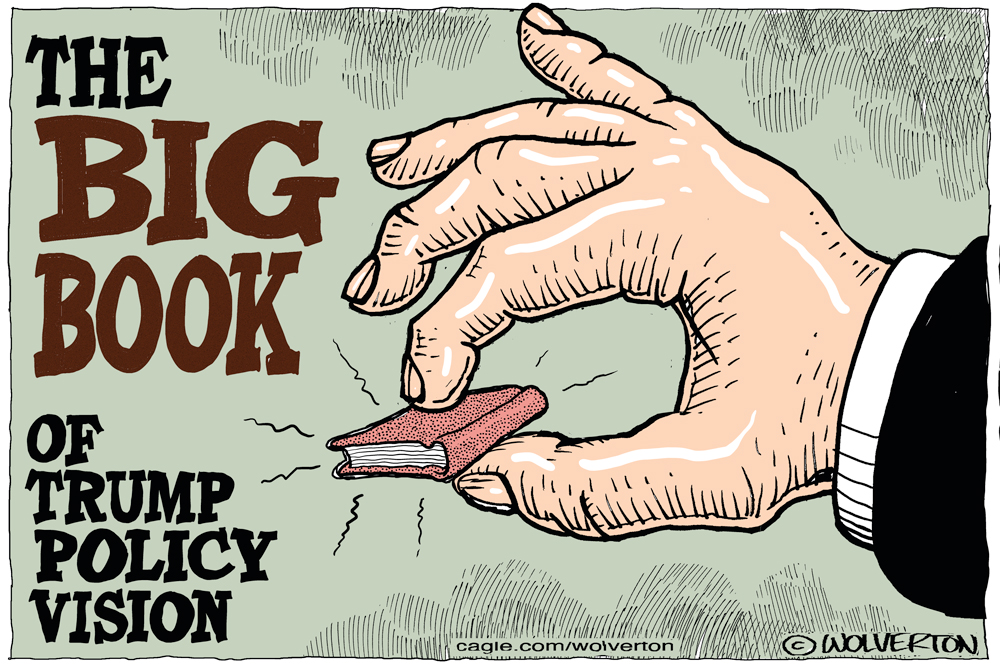 To include your event in the Briefing and Live Calendar, please fill out this form.
Weather: Mostly sunny. Highs in the upper 80s. Northeast winds 10 to 15 mph. Tuesday Night: Partly cloudy with a slight chance of showers. A slight chance of thunderstorms after midnight. Lows in the upper 60s. Northeast winds 5 to 10 mph. Chance of rain 20 percent.Check tropical cyclone activity here, and even more details here. See the daily weather briefing from the National Weather Service in Jacksonville here.




Today at a Glance:
The Palm Coast City Council meets today at City Hall at 9 a.m. and will take up a series of land use, rezoning and development items. It meets again Wednesday at 5:15 p.m. for the final adoption of the coming fiscal year's budget and property tax rate. The fiscal year begins Oct. 1. See the full agenda here.  For agendas, minutes, and audio access to the meetings, go here. For meeting agendas, audio and video, go here.
The Flagler County School Board meets at 1 p.m. in an information workshop and a 6 p.m. meeting, when it will take up Board attorney Kristy Gavin's contract: Christy Chong, Sally Hunt and Will Furry want to "review" the contract, and Hunt has said that she has issues of trust with Gavin. The board may take action on Gavin's tenure at the 6 p.m. meeting. The board meets at 1 p.m. in the training room on the third floor, and at 6 p.m. in board chambers of the Government Services Building, 1769 East Moody Boulevard, Bunnell. Board meeting documents are available here.
State Road 100 Bridge Grand Opening: Flagler County government and the state Department of Transportation mark the ceremonial opening of the State Road 100 pedestrian bridge that residents love to hate, at 3:30 p.m. at the bridge. For details, see: "$12.3 Million Pedestrian Bridge Over State Road 100 Gets Its Grand Opening," and "Ugly as Tin, the Glaring, $12 Million Bridge Over SR100 Is Radiating Concerns–and Publicity."
Food Truck Tuesdays is presented by the City of Palm Coast on the third Tuesday of every month from March to October. Held at Central Park in Town Center, visitors can enjoy gourmet food served out of trucks from 5 to 8 p.m.–mobile kitchens, canteens and catering trucks that offer up appetizers, main dishes, side dishes and desserts. Foods to be featured change monthly but have included lobster rolls, Portuguese cuisine, fish and chips, regional American, Latin food, ice cream, barbecue and much more. Many menus are kid-friendly. Proceeds from each Food Truck Tuesday event benefits a local charity.




In Coming Days:
Notably: Democracy's great crash. From Statista: "This infographic, based on an analysis collated by Our World in Data highlights just how fragile democracy can be. The share of the world living in either an electoral or liberal democracy was at its highest in the year 2000 when the figure was at 54 percent. This took a steep dive in 2019, dropping from 50 percent down to just 32. While the fragility of democracy is also plain to see elsewhere in the chart, this is the most dramatic example over the assessed period. The main cause of this decrease was India and its downgrade by Freedom House to a 'partially free democracy' and to an 'electoral autocracy' by the V-Dem Institute at the University of Gothenburg since Modi's win in the country's 2019 election. The latter downgrade was justified by the alleged "increased pressure on human rights organizations, rising intimidation of academics and journalists, and a spate of bigoted attacks, including lynchings, aimed at Muslims" leading to a "deterioration of political rights and civil liberties"."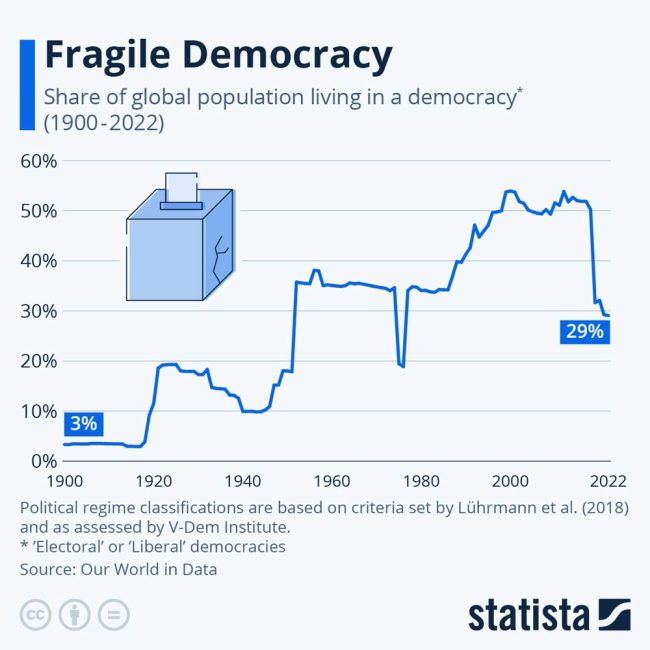 Now this:
View this profile on Instagram

The Live Calendar is a compendium of local and regional political, civic and cultural events. You can input your own calendar events directly onto the site as you wish them to appear (pending approval of course). To include your event in the Live Calendar, please fill out this form.
For the full calendar, go here.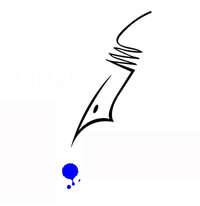 "It is ironical that the Constitution, which Americans venerate so deeply, is based upon a political theory that at one crucial point stands in direct antithesis to the mainstream of American democratic faith. Modern American folklore assumes that democracy and liberty are all but identical, and when democratic writers take the trouble to make the distinction, they usually assume that democracy is necessary to liberty. But the Founding Fathers thought that the liberty with which they were most concerned was menaced by democracy. In their minds liberty was linked not to democracy but to property."
–From Richard Hofstadter's The American Political Tradition and the Men Who Made It (1948).