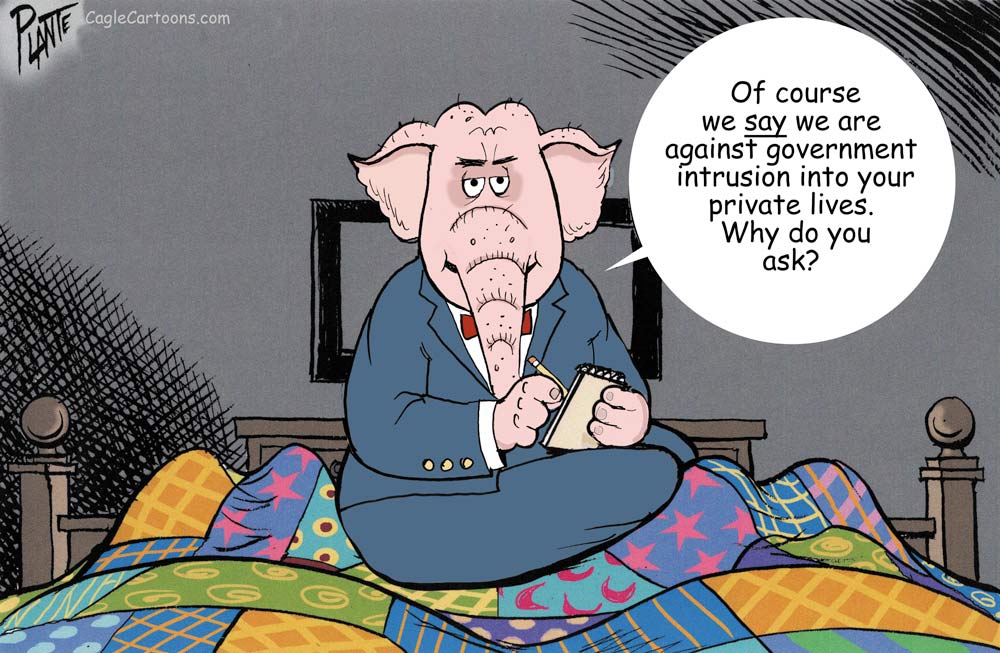 To include your event in the Briefing and Live Calendar, please fill out this form.
Weather: Mostly cloudy. A chance of showers with a slight chance of thunderstorms in the morning, then showers and thunderstorms likely in the afternoon. Highs in the upper 80s. East winds 5 to 10 mph. Chance of rain 70 percent. Friday Night: Mostly cloudy with showers and thunderstorms likely in the evening, then partly cloudy after midnight. Lows in the mid 70s. Northeast winds 5 to 10 mph. Chance of rain 70 percent.Check tropical cyclone activity here, and even more details here. See the daily weather briefing from the National Weather Service in Jacksonville here.




Today at a Glance:
Free For All Fridays with Host David Ayres, an hour-long public affairs radio show featuring local newsmakers, personalities, public health updates and the occasional surprise guest, starts a little after 9 a.m.  Today's guests are also co-Host Brian McMillan with Hailey McMillan, discussing their acquisition of the Palm Coast Observer. See previous podcasts here. On WNZF at 94.9 FM and 1550 AM.
The Blue 24 Forum, a discussion group organized by local Democrats, meets at 12:15 p.m. at the conference room behind the Beverly Beach Town Hall, 2735 North Oceanshore Boulevard, Beverly Beach. It normally meets at the Palm Coast Community Center, but will be meeting at Beverly Beach through Aug. 11. Come and add your voice to local, state and national political issues.
First Friday in Flagler Beach, the monthly festival of music, food and leisure, is scheduled for this evening at Downtown's Veterans Park, 105 South 2nd Street, from 5 to 9 p.m. The event is overseen by the city's Community Redevelopment Agency and run by Laverne M. Shank Jr. and Surf 97.3




In Coming Days:
September 16: Flagler OARS' 3rd Annual Recovery Festival at Veterans Park in Flagler Beach, from 3 to 9 p.m., with live bands, food trucks, exhibitors, hosted by Open Arms Recovery Services. Vendor booth space and sponsorships available. Click here or contact [email protected].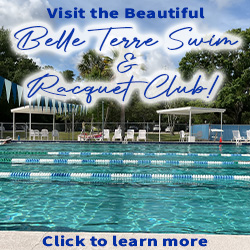 Keep in Mind: The Belle Terre Swim & Racquet Club is open, welcoming and taking new memberships, and if you enroll before Sept. 1, you'll beat the price increase kicking in then. Experience the many amenities including a lap pool, wading pool, tennis/pickleball courts, sauna, and a modern wellness center–all for less than what you'd pay just for a fitness center at your typical commercial gym. Friendly staff is available to answer any questions you may have about becoming a member. Belle Terre Swim and Racquet Club is the sort of place where you can connect with fellow community members and experience the welcoming atmosphere that sets BTSRC apart. If you have any questions, feel free to call at 386-446-6717. If you would like to learn more about our club and membership options please visit online.
Notably: This detail, at the end of Roanoke College's obituary about U.S. District Court Judge James C. Turk, a 1949 graduate of the college, struck me: "He made a practice of coming down from the bench to shake hands with defendants after their cases concluded." I picture a judge in Flagler County doing that. He or she would be tarred and feathered, driven out of town on one of that poor Mullins's imaginary rail cars. Then I read the opening paragraph of the Washington Post's obituary (Turk died in 2014): "U.S. District Judge James Turk, who struck down a Virginia policy that allowed prisoners to look at Playboy but not read classical works of literature with explicit sexual passages, died July 6 at his home in Radford, Va. He was 91." He'd never retired. Nixon had appointed him in 1972. The obituary went on: "In the prison literature case, an inmate sued after he was denied access to the novels "Ulysses" by James Joyce and "Lady Chatterley's Lover" by D.H. Lawrence. Prison officials had argued that those sexually explicit materials were "considered valuable currency and used in bartering" by inmates and that the possession of such items could lead to theft and fights. The judge disagreed. 'Particularly with respect to 'Ulysses' it is impossible to even imagine prison inmates fighting for the chance to delve into the incredibly difficult to decipher novel, one metaphor-laden scene of which portrays exhibitionist behavior and masturbation,' Mr. Turk wrote in his 2010 ruling." Turk dead would be better, and more humane, than some of the breathing judges on our federal bench.
—P.T.
Now this:Just because we miss David Letterman:
View this profile on Instagram

The Live Calendar is a compendium of local and regional political, civic and cultural events. You can input your own calendar events directly onto the site as you wish them to appear (pending approval of course). To include your event in the Live Calendar, please fill out this form.
For the full calendar, go here.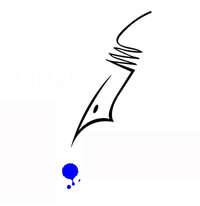 I am reading, too, Ld Bacon's Essays regularly through, one every day, & what a mine of thought they are! The foundation, nay the superstructure, of almost all modern moral Essays is found in them. It is sorrowful in the extreme to see how the human mind but reproduces itself, how the same gem appears generation after generation, modified only in the setting. Sometimes I come on a thought or an idea that I fancied I had thought out of myself, which I had hugged to my heart as my own, when hey presto! I recognize it again stamped by the hand of a master in a form at once so terse, so complete, so chisled, & so chaste that tho two hundred years old, it stands forth as clear, sharp, & distinct as tho just from the mint; & with a sigh I relinquish my proprietorship and take refuge with Solomon in the declaration that "there is nothing new under the sun.
–Catherine Edmondston, from her diary, January 9, 1865.