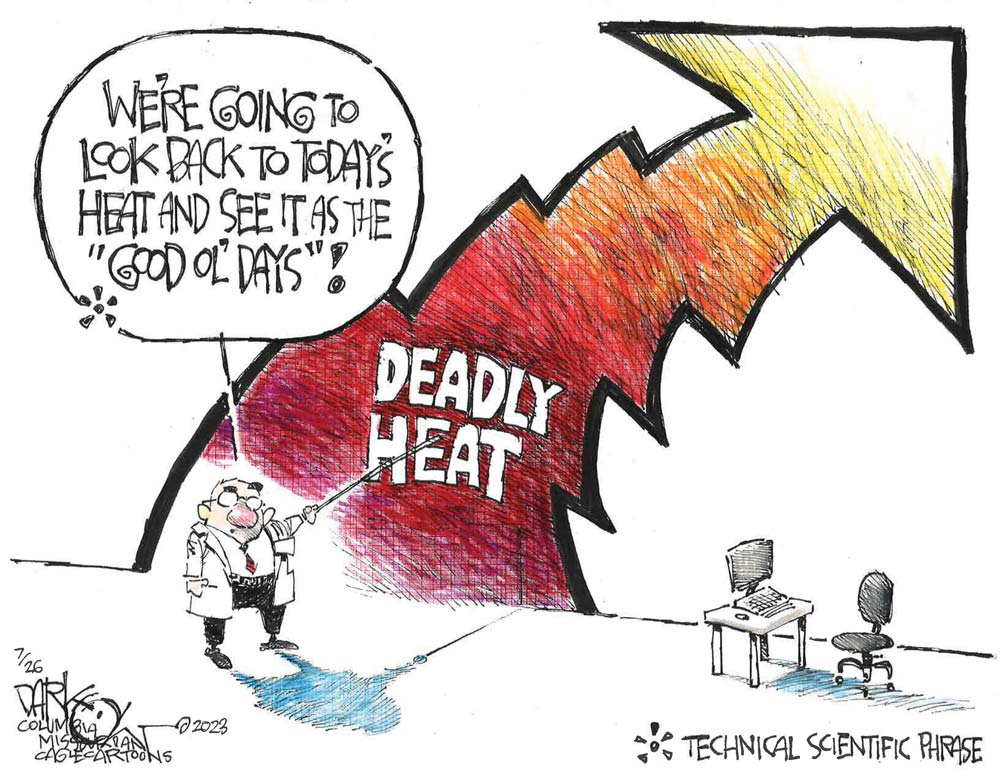 To include your event in the Briefing and Live Calendar, please fill out this form.
Weather:




Today at a Glance:
Sunday Chess Club at Chabad of Palm Coast, 160 Cypress Point Parkway (City Marketplace) #A208, Palm Coast: We are excited to continue our new activity for children: Chess Club! This class will be taught by chess teacher Yuriy Geller and hosted at Chabad. The time is 10-11am on Sundays, beginning next Sunday, July 2. It is free and snacks will be provided. If you'd like your children to join, please email [email protected]
Palm Coast Farmers' Market at European Village: The city's only farmers' market is open every Sunday from noon to 4 p.m. at European Village, 101 Palm Harbor Pkwy, Palm Coast. With fruit, veggies, other goodies and live music. For Vendor Information email [email protected]
Shifted, at Limelight Theatre, 11 Old Mission Avenue, St. Augustine. This one night only performance at Limelight Theatre follows college student Jamie and her roommates as they discover their dorm staircase has the power to shift between alternate dimensions. This winner of the 2023 Orlando Fringe Festival Critic's Choice Award for Best Original Script and Patron's Pick, is an absurdist sci-fi one-act comedy promises to delight audiences of all ages! Tickets to 7:30 p.m. performance are $15 per person.
Grace Community Food Pantry, 245 Education Way, Bunnell, drive-thru open today from 1 to 4 p.m. The food pantry is organized by Pastor Charles Silano and Grace Community Food Pantry, a Disaster Relief Agency in Flagler County. Feeding Northeast Florida helps local children and families, seniors and active and retired military members who struggle to put food on the table. Working with local grocery stores, manufacturers, and farms we rescue high-quality food that would normally be wasted and transform it into meals for those in need. The Flagler County School District provides space for much of the food pantry storage and operations. Call 386-586-2653 to help, volunteer or donate.
Al-Anon Family Groups: Help and hope for families and friends of alcoholics. Meetings are every Sunday at Silver Dollar II Club, Suite 707, 2729 E Moody Blvd., Bunnell, and on zoom. More local meetings available and online too. Call 904-315-0233 or see the list of Flagler, Volusia, Putnam and St. Johns County meetings here.




In Coming Days:
September 16: Flagler OARS' 3rd Annual Recovery Festival at Veterans Park in Flagler Beach, from 3 to 9 p.m., with live bands, food trucks, exhibitors, hosted by Open Arms Recovery Services. Vendor booth space and sponsorships available. Click here or contact [email protected].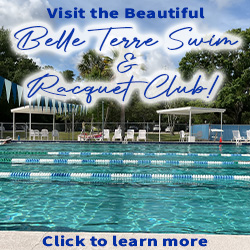 Keep in Mind: The Belle Terre Swim & Racquet Club is open, welcoming and taking new memberships, and if you enroll before Sept. 1, you'll beat the price increase kicking in then. Experience the many amenities including a lap pool, wading pool, tennis/pickleball courts, sauna, and a modern wellness center–all for less than what you'd pay just for a fitness center at your typical commercial gym. Friendly staff is available to answer any questions you may have about becoming a member. Belle Terre Swim and Racquet Club is the sort of place where you can connect with fellow community members and experience the welcoming atmosphere that sets BTSRC apart. If you have any questions, feel free to call at 386-446-6717. If you would like to learn more about our club and membership options please visit online.
Notably: Today is the anniversary of the American paperback, which gives us a chance to celebrate one of its descending creators, Jason Epstein, who is also the brains behind two other great creations that, despite and still, redeem America in so many ways. Dinita Smith summed it up in the Times in 2001: "It is sometimes said of Jason Epstein, the longtime editorial director of Random House now in retirement, that he has had four great ideas in his life. One: At 22 he invented the high-quality paperback in the form of Anchor Books. Two: In 1963, during the New York newspaper strike, he had the idea for The New York Review of Books. Three: In 1982 he created the Library of America with its definitive editions of American classics, conceived earlier with Edmund Wilson at the Princeton Club while Wilson drank a half-dozen martinis. Four: In 1986 Mr. Epstein invented the Reader's Catalog to market books directly to readers, a precursor of Amazon.com." Epstein died only last year, in February, at 93. At the time of his creation of the New York Review, he had been "a top editor at Random House," his Times obituary reported, "where he was guiding and helping to shape the work of a formidable roster of writers, among them Philip Roth, Norman Mailer, Gore Vidal, Jean Strouse, E.L. Doctorow, W.H. Auden and Jane Jacobs. […] Mr. Epstein's friendship with the literary critic Edmund Wilson led to another publishing innovation. Mr. Wilson suggested over a drink that the reading public might warm to a standardized edition of great American literature, similar to the French Bibliothèque de la Pléiade. From this evolved the Library of America, an expanding series, first published in 1982, of handsomely bound volumes in elegant black dust jackets of the works of Nathaniel Hawthorne, Herman Melville, Mark Twain, Henry James and many others."
—P.T.
Now this: Jason Epstein on Charlie Rose:

The Live Calendar is a compendium of local and regional political, civic and cultural events. You can input your own calendar events directly onto the site as you wish them to appear (pending approval of course). To include your event in the Live Calendar, please fill out this form.
For the full calendar, go here.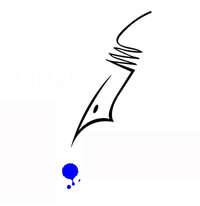 I dare say you have met with that species of old women, so frequent in all country towns, who, seeming to have outlived the common enjoyments of life, and outworn the ordinary sources of excitement, seek fresh stimulus in scenes of distress, and appear to take a morbid pleasure in beholding the varieties of human suffering, and misery.
–Nathaniel Hawthorne, from "The Haunted Quack" (1831).